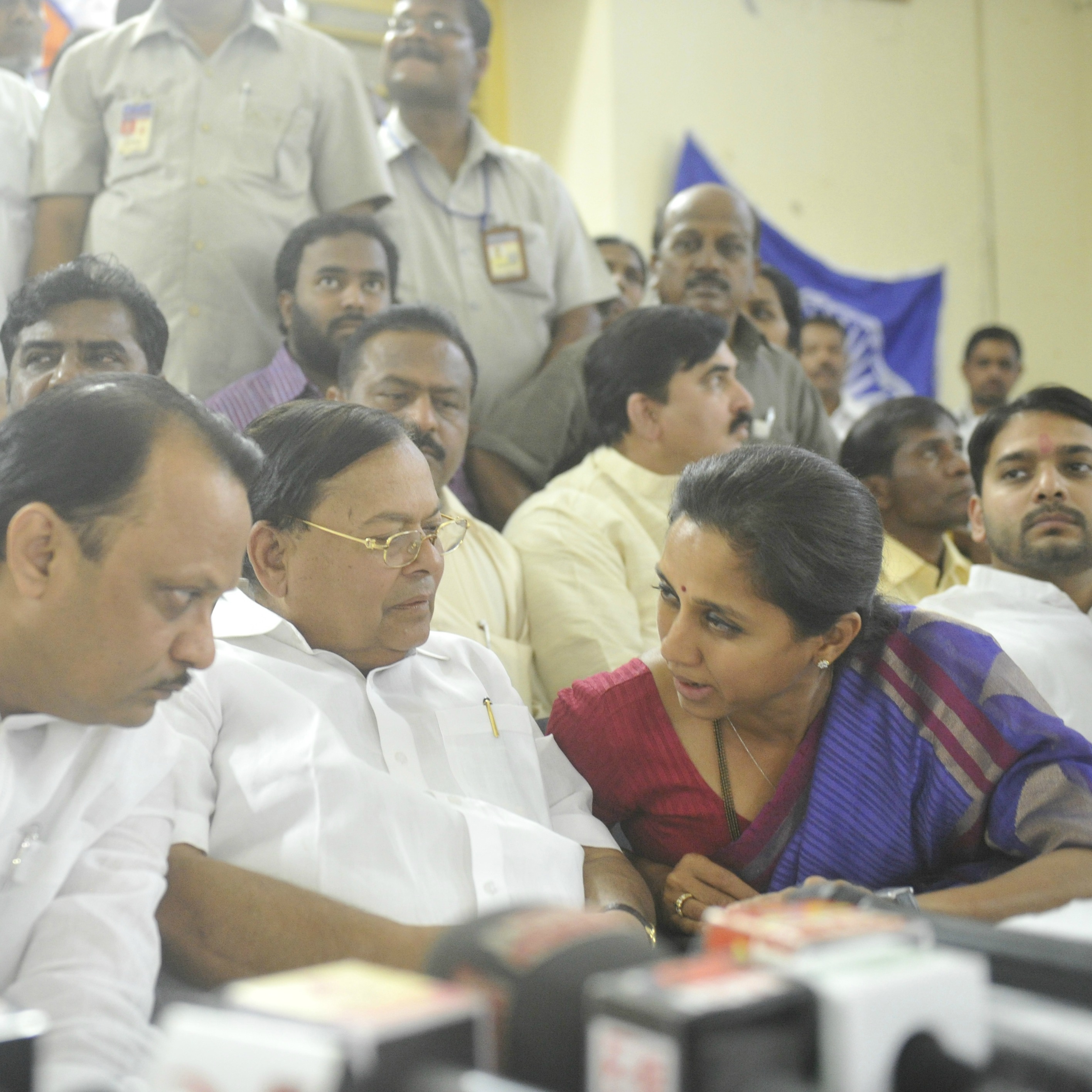 Pune: Assuring all possible support to Vishwajeet Kadam in the upcoming Pune Lok Sabha elections, deputy chief minister Ajit Pawar started a new chapter of friendship with city and district unit of Congress by appealing, 'Let's bury the hatchets.'

The reason is obvious which was pointed out by his cousin sister and Baramati Lok Sabha MP and candidate for 2014 elections Supriya Sule. She said that NCP was contesting three seats in Pune district including Baramati, Maval and Shirur while Congress was fighting the Pune Lok Sabha seat.

It was Ajit Pawar who insisted to organise a joint meeting of elected representatives and office bearers of NCP and Congress in Pune at historic Congress Bhavan.

Ajit Pawar was visiting the Congress Bhavan after many years and NCP workers thronged in big numbers with slogans for Pawar.

Candidates Kadam and Sule, ministers Patangrao Kadam and Harshavardhan Patil, Rajya Sabha MP and NCP city unit president Vandana Chavan, Congress city unit president Abhay Chhajed, MLAs Ramesh Bagve and Bapu Pathare along with all their office bearers and corporators, MLAs were present at the event.

Pawar criticised BJP and Shiv Sena for their Goebbels campaign against state and Union government. He said that Western Maharashtra and Pune were bastions for NCP as well as Congress. "We should forget whatever has happened during the elections of the local bodies. 'Jhala Gela Gangela Milala (Let's bury the hatchets).'

Without naming Suresh Kalmadi, Pawar said, "We are zero without our party and it is the party which has made us MLA or MP and one should not forget it. I can understand the competition for seeking ticket but once the party leaders decide the candidate, all of us should work for his victory."

Welcoming that the NCP and Congress have come under one roof at least for the time being, Patil said that even there are news reports of some party workers working against the larger NCP-Congress interest. Congress would work for the victory of all the four seats in the district.