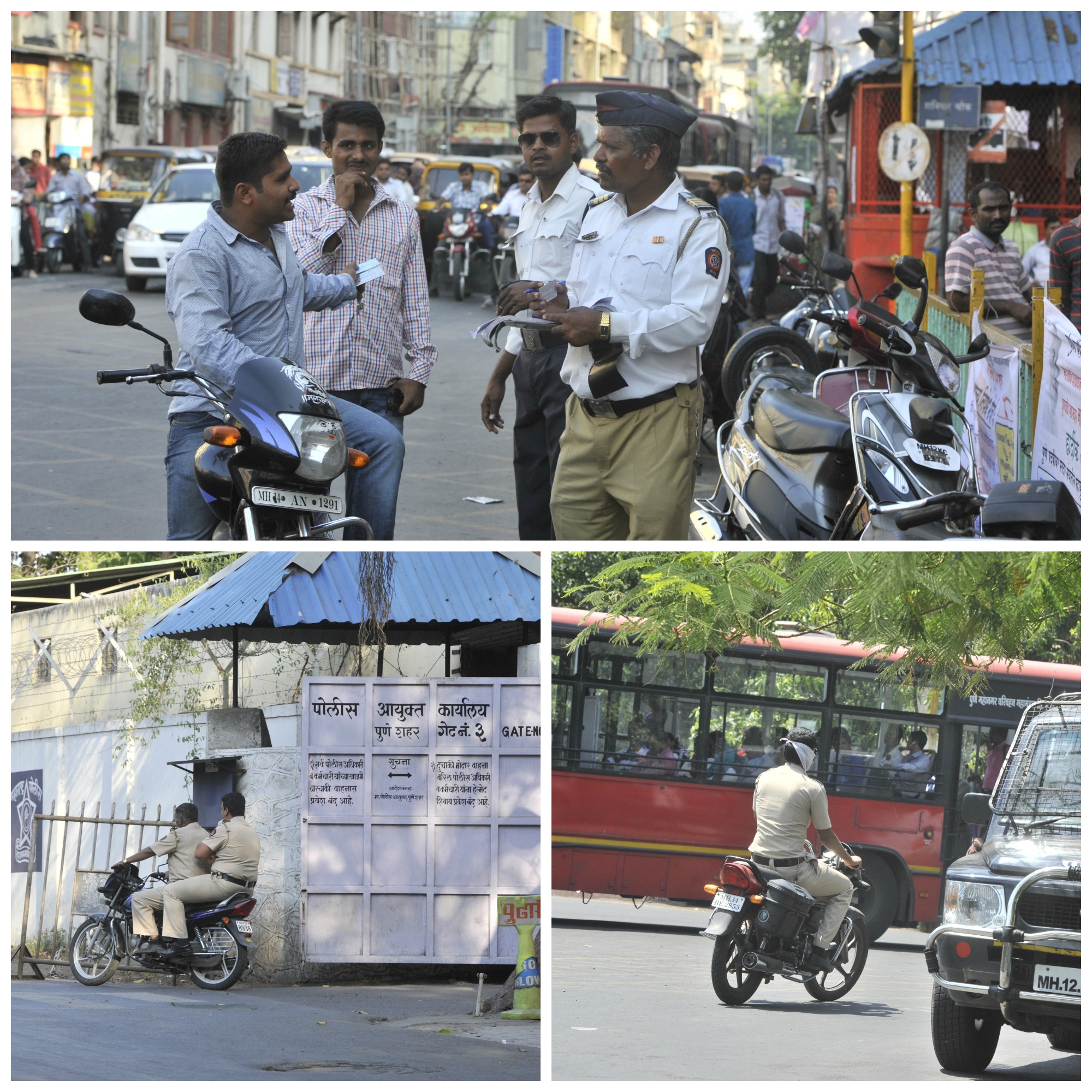 Pune: Pune city traffic police department along with the Pune bikers group has organised a special rally on the importance of wearing helmets while riding two wheelers. The rally will commence on Friday from Pune police commissioner's office and will be flagged of by Pune Police Commissioner Satish Mathur.
More than 100 bikers and 100 traffic constables will participate in the rally. The group will be divided into 10 each and that is 10 bikers and 10 traffic cops will visit 10 city colleges where they will interact with college students and educate them about the importance of wearing helmets while they are riding a two wheeler.
Rajendra Joshi, assistant commissioner of police traffic zone 1, said, "We will be targeting the youth in various colleges of the city, the total duration of the awareness drive will be for two hours. It essential to make the youngsters understand the importance of using helmet while riding a two wheeler."
"In order to ensure that the drive is effective we have joined hands with the bikers group who are young and the message spread by them will be more effective as they are professional riders and they can speak about different aspects of how a helmet can save their life during an accident," adds Joshi.
"The traffic cops and the bikers will be carrying ply cards with the message of 'why you should wear helmet' and they will also distribute pamphlets and interact with the youth and spread awareness. Police commissioner Satish Mathur has given clear instructions that the message should reach out to the mass effectively. He will be flagging off the drive on Friday morning."
The member of the bikers group will speak to the youth and they will share their best practice with them.
Sangram Devkar, President of the Pune bikers group said, "A helmet acts like a cushion and in more than 98 percent of the cases, people who are wearing a helmet are saved from any kind of head injury. It is important that our youth should realize the importance of wearing a helmet instead of taking it as a burden on their head."
Devkar added, "We will try to reach out to maximum number of people and are also planning to spread the message by uploading videos of a person who was saved because he was wearing a helmet. We will be doing it via social media like facebook, twitter, whatssapp, etc so that the message is spread across the mass more effectively."