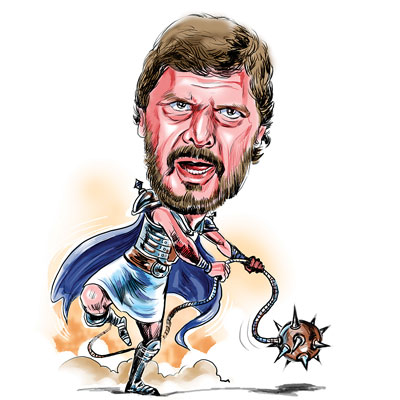 Pune: Republican Party of India (RPI) president and Rajya Sabha MP Ramdas Athawale on Monday alleged that Congress and Nationalist Congress Party (NCP) are preventing Raj Thackeray for joining the mega-alliance fold.
Athawale on Monday took out a road show and campaigned in RPI-dominant areas in the city. After paying tribute to Lokshahir Annabhau Sathe at Sathe Memorial opposite Sarasbaug, Athawale's show passed through Dandekar bridge, Indiranagar, Market Yard, Kasewadi, Harakanagar, Dais Plot, Maldhakka, Private Road, Tadiwala Road, Yerawada, Vishrantwadi, Ambedkarnagar, Khadki and Bopodi where RPI has its pockets and elected representatives.
RPI city unit president Mahendra Kamble, Parshuram Wadekar, Navnath Kamble, Avinash Mahatekar, MD Shewale and others accompanied him. Bharatiya Janata Party (BJP) candidate Anil Shirole, election in-charge Pradeep Rawat, MLA Girish Bapat and other leaders were also present.
Criticising Thackeray for his criticism of Dr Babasaheb Ambedkar memorial at Indu Mill in Dadar, Athawale said, "RPI would go out of mega-alliance if MNS joins it. Shiv Sena chief Uddhav Thackeray and even BJP leaders have tried to rope in Thackeray but he refused only because of Congress and NCP."
Athawale said that Congress and NCP want to harness on MNS damage to the mega-alliance and hence they are not allowing him to join the fold. He said that not a single MP of MNS would be elected, and hence they are not needed to make Narendra Modi the Prime Minister of the country.
On 'Lalu' remark
Reacting to criticism by Thackeray, he said, "Raj has termed me as the Lalu of Maharashtra. I would not call him the Bhaloo of Congress-NCP nor would I call him Chaalu. I cannot imitate anyone or insult anyone like him."