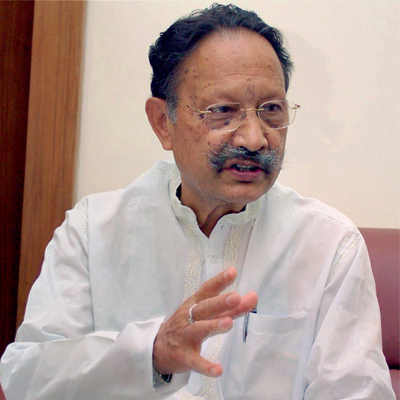 78 year-old Major General Bhuvan Chandra Khanduri popularly known as B C Khanduri, is a BJP candidate contesting from Garhwal in the Lok Sabha elections of 2014.
Below are some facts that you need to know about him:
* He has previously served as the chief minister of Uttarakhand twice netween 2007-09 and 2011-12.
* He has also served as a cabinet minister in the past for the ministry of surface transport in A B Vajpayee's government from 2003-04. As the minister of Road Transport and Highways, Khanduri executed the high-status National Highways Development plan of the NDA with competence and swiftness and gave shape to the Golden Quadrilateral Project connecting the major Indian cities.
* He has represented the Garhwal constituency of Uttarakhand four times – in the 10th, 12th, 13th and 14th Lok Sabha.
* Born to a journalist father and a social activist mother, Khanduri is an engineering graduate and also holds a post-graduation degree in defence management.
* He served in corps of engineers, Indian army for 36 years. His active participation and contribution in the freedom struggle during his youth displays his political conciousness even at an early age.
* Khanduri is contesting against Congress' Dr. Harak Singh Rawat in the current Lok Sabha elections.
* As Chief Minister, Khanduri was successful in cutting expenses by reducing his own security as well as of politicians and administrative officials, cutting on their allowance for foreign trips and has restricted the use of Chief Minister's discretionary fund to the projects approved by district magistrates. He had also personally toured the entire state to gain first-hand information about the conditions of the people.