Actor Jackky Bhagnani acquired the rights of Korean pop sensation PSY's Gangnam Style. He launched his version of the song on Monday at Dharavi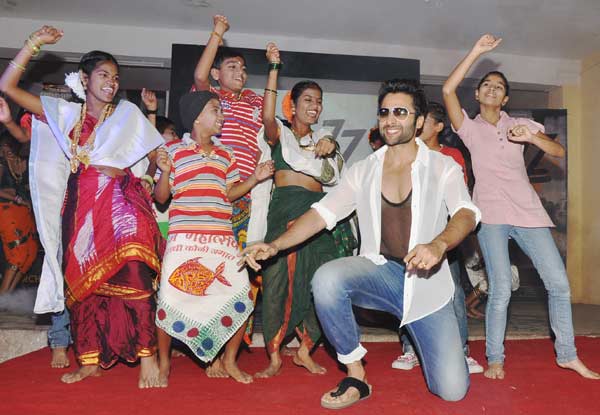 It's finally out: The official Indian version of Gangnam style performed by actor Jackky Bhagnani who bought rights for the song from Korean pop sensation PSY.
But how much did Jackky pay PSY for the rights?
At the launch, which took place at Holy Maidaan in Dharavi, Mumbai's largest slum, the producer's son said: In Nov, when I saw and heard the song with my friends for the first time... I loved it. Since then, I started the process of acquiring rights for the song. We've called our version Desi Gangnam.
"We've got the worldwide rights for the song (apart from Korea and Japan)," he boasts.
But how much did Jackky pay?
"It was a gift from me to my dad. Like I've said before, I had to give up all my savings to acquire the rights."
The song has been shot in Mumbai and features iconic city landmarks like Marine Drive, dhobi ghaat and the Chhatrapati Shivaji Terminus. Choreographed by Prasanna Sujit, the song has Mumbaiyya style moves. It was shot over 3 days in 12 locations across the city.
Here's a first look of the song from the film Rangrezz:
A video from the Dharavi launch: