Subramanian Swamy for 're-writing' history in 'Sanskrit'
Country is for 'Hindus' and their 'descendants', says Swamy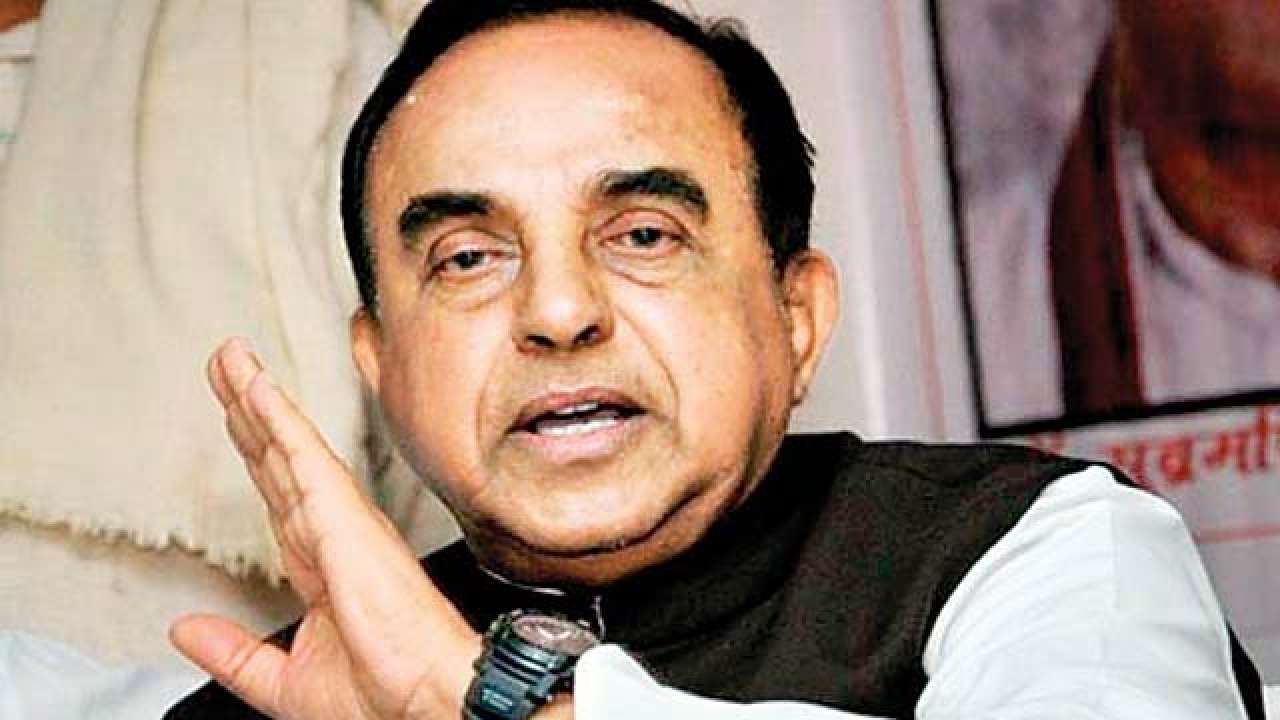 Written By
Updated: Nov 21, 2017, 08:00 AM IST
Maverick BJP MP Subramanian Swamy on Monday gave a new definition of geographical Hindu, spreading from 'Hi' of Himalaya in north and south extending till ocean (Sindhu sanskrit term for Sea). Mentioning foreign invasion and religious conversions of locals, he said: "This country (extending from Himalaya to Indian Ocean in South) belongs to Hindus and descendants of those to have converted from Hindus."
Swamy was in Jaipur on Monday for a panel a discussion on Unity and Division. The BJP leader in his address though portrayed a broader picture of the term more frequently used for collective religious majority population of India, he also pushed for RSS ideology of 'united sub-continent of India'.
In support of his argument, he also cited few genetic studies. "Genetic studies have proven that people of all communities and region of India had common forefathers. They might have been divided in different regions or converted to other religions. The theory of Aryan invasion is thus also discarded as a colonial propaganda," said Swamy.
He even reflected the plans and probably of his party's ideology, of "rewriting history" with the 'right version'. "We need to write a book for correct history, that, however, is going to take time," he said.
Discarding any division within country, he proposed "Sanskrit" replacing the foreign 'English' as official language over next 50 years. Sanskrit, he said,is the root of all local languages and the constitution of India holds it as reference for Hindi as government language.
His Ideas though were in contrary to many on the dais, senior journalist Raghavan Jagganath also a member on the panel, held that Hindu was as "collective term for people living on east of Sindhu river".
Another speaker Tarek Fatah who participated in the debate live via internet, happened to cite the failure of 'Hindustan' to protect its 'sections'. "We are not born in Arabs, but in the Indian sub-continent. Our forefathers may had been Hindus. However, the 'Hindustan' government failed to protect 'Baloch' people from invasion of Pakistan," Fatah said. The Baloch activist questioned the relevance of idea of united Indian sub-continent without conservation of local interest.
Ram Temple work by next year
Swamy assured that work for the "Ram Temple" will start by Diwali next year. The Rajya Sabha MP claimed of evidences of an old temple being discovered at the site and sections of Muslim communities too extending support for the temple. A hearing on the issue is scheduled at Allahabad high court in December.