Kolkata cafe offers masks with zip to customers free of cost
One does not need to remove these special masks even while eating food.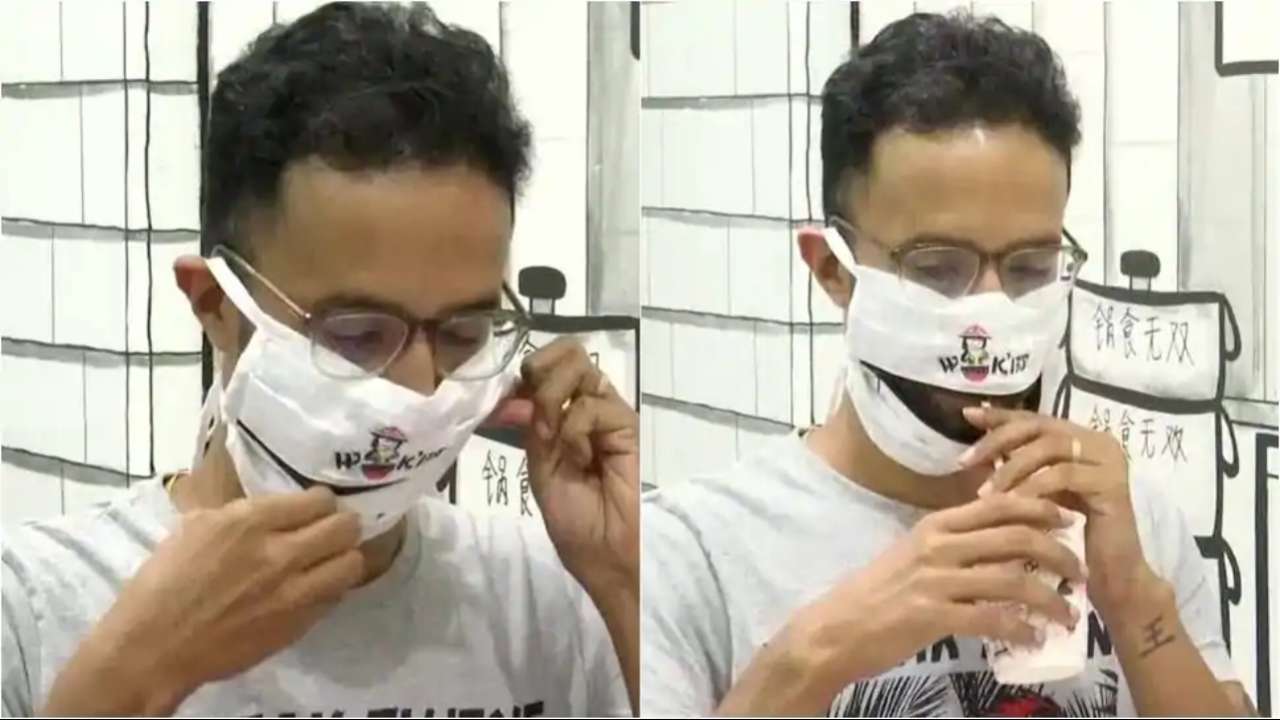 Written By
Updated: Oct 19, 2020, 12:37 AM IST
In an innovative step, a restaurant in Kolkata is offering customised masks with a zip feature to its customers. The motive behind the step is to make wearing of mask at public places a common practice. It is usually seen people forget to wear masks while leaving home and are thus denied entry at public places like restaurants and malls.
The cafe owner Somoshree Sengupta said that the zip feature will make life easier for people wearing masks as they would not require to remove it.
"So masks have been made mandatory, so when you eat food here, zip out and eat when you are done with eating, zip in," Sengupta told to ANI.
One does not need to remove these special masks even while eating food.
"We're providing it to customers without any extra charges. However, it is not mandatory, they can wear it if they want to," he said.
This a small step to make wearing masks the 'new normal' to stop the spread of the COVID-19 infection.
Meanwhile, the COVID-19 tally in the country has reached 74,94,552, which include 7,83,311 active cases; 65,97,210 cured, discharged, or migrated patients, and 1,14,031 deaths.
According to the Union Ministry of Health and Family Welfare, as many as 61,871 new COVID-19 cases and 1033 deaths were reported in the country in the last 24 hours.
The COVID-19 tally in the country crossed the 20-lakh mark on August 7, 30 lakh on August 23 and 40 lakh on September 5. It went past 50 lakh on September 16, 60 lakh on September 28 and crossed 70 lakh on October 11.
(With ANI inputs)