Malad resident Rohan Roy shares his thoughts on the present scenario in the suburbs, seeking the attention of the concerned authorities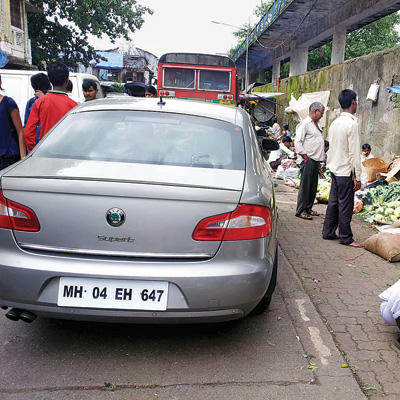 To Mumbai's caretakers,
The average Mumbaikar has to face numerous challenges on a daily basis. These are a few that I have come across in the suburban areas.
Potholes: I think our BMC needs an additional hundred years to resolve the pothole issue faced by citizens every year. There are spots in Jankalyan Nagar, Malad, where several potholes can be seen. The last stop for BEST bus #243 at Jankalyan Nagar is inundated with potholes and not enough space for pedestrians. The pavements are dirty with open drains and moss grown all over the narrow footpaths.
Traffic signal violation: This is a common problem that we all face day in, day out. There are no proper markings on the roads; people don't follow the lanes or the point at which they need to halt their vehicles at a traffic signal. Pedestrian crossing is never given and ultimately it's the pedestrians who put their lives on the line, in order to cross over to the other side.
Auto rickshaw menace: Picture this: you are standing outside Infinity Mall, Malad, during the peak hours. On an average, at least a hundred auto rickshaw drivers will refuse to take you on board for a short distance route. Imagine the nuisance this causes for senior citizens, expecting mothers and children who have to wait endless hours before they can get an auto rickshaw.
Train travails: Malad station is in a state of mess. People spitting all over the walls, dangerous, tottering foot bridges that can collapse at any moment, hawkers encroachment—these are some examples of challenges that commuters have to face. There is hardly any space for pedestrians or vehicles to move around. Moreover, garbage is strewn all over the place.
Awaiting some serious answers,
A Mumbaikar