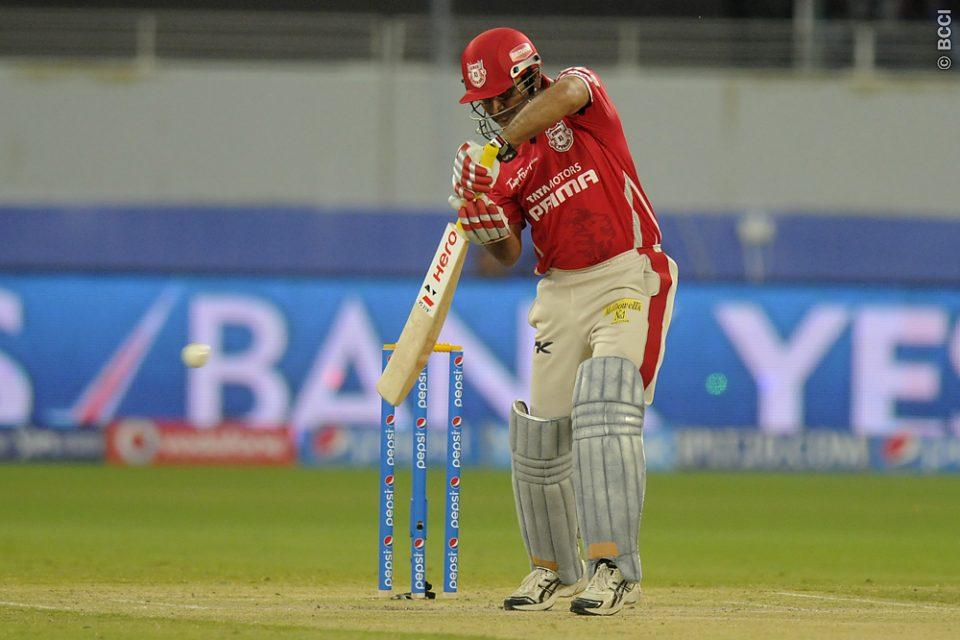 Venue: Dubai
Start time: 8 pm IST
This is, on paper, a cracker of a match. The batting strength of Royal Challengers Bangalore goes up against the batting genius of Kings XI Punjab. Both sides' bowling attacks have also performed well so far.
For Punjab, Glenn Maxwell is in superb form and David Miller is playing the second fiddle really well. One big innings from Virender Sehwag, who top scored in Punjab's last game, could put the opposition under massive pressure as well.
Bangalore, even without Chris Gayle, are a major batting force. AB DeVilliers and Virat Kohli are two of the best batsmen in the world, and both are in fine form. Bangalore would have beaten Kolkata on Thursday had it not been for Chris Lynn's superb catch to send back DeVilliers.
Their last batting effort, however, was very embarrassing and should be quickly erased from memory. Also, Yuvraj Singh, bought for a huge amount due to his reputation for big hitting, looks woefully out of form and has been slowing down the run rate instead of raising it.
Chris Gayle's return will boost the Bangalore side, but more importantly, a win against table toppers Punjab will restore their confidence after a horror match against Rajasthan on Sunday.
Bangalore's bowling, considered their weak link before the season, has risen up to the challenge. Even the much-criticised Ashok Dinda has bowled tightly. Bangalore are likely to bring back Varun Aaron for the match today.
Punjab, on the other hand, will be very pleased they were able to defend a low score against Kolkata even without Maxwell and Miller firing. Sehwag was responsible for Punjab reaching a defendable score, but it was really the bowlers who delivered the win. Mitchell Johnson's improving form after returning from an injury will be of particular concern to Yuvraj Singh, who has struggled against Johnson ever since India's ODI series against Australia last October.
Punjab are favourites to win this match only because they are collectively in fine form, and Bangalore have stumbled after winning the first two games. Gayle's return, if it happens, might provide a psychological advantage to Bangalore though.
The team winning the toss should bat first and put up a large total, as is the blueprint in most games in the UAE.
Chris Gayle has been spotted having a hit on a spare pitch. Is he fit? Hope is all we have.
Kings XI Punjab win the toss and will bowl first
Chris Gayle will be playing this match. Was it a wise decision from Punjab to bowl first?
Gayle is on strike.
Four. Outside edge past first slip.
Four. Hits the outside half of the bat and slices away for four
Six. Down the track, big swing and six over long off
Six. Another swing of the arms and another six, this time over long on.
RCB 20/0
What a start. No rust for Chris Gayle. What an amazing start.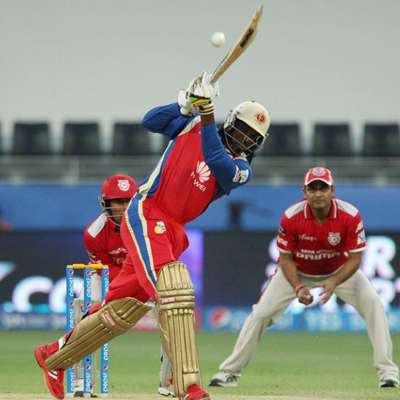 OUT! And he is out now. The all too brief fun is over. Gayle came down the track and his middle stump was taken out.
Gayle 20 off 7 balls
OUT! Kohli smashed the first ball for four, now he is struck on the front pad and Billy Bowden says it is out, Kohli cannot believe it.
Yogesh Takawale is in. The euphoria of Gayle's first over blast is all but over. Bangalore are back in trouble.
Bangalore 25/2 after 2 overs
This describes Gayle's innings quite well:
Gayle's innings was the item number of Banglore's innings. #RCBvsKXIP

— Vikas Agarwal (@VikasAgarwalll) April 28, 2014
Gone. Bangalore have gone from euphoria to despair. Takawale edges Johnson to the keeper.
Bangalore 26/3
AB DeVilliers is in. He is the man for Bangalore now.
Meanwhile, Twitterati is venting out its frustrations over Virat Kohli's dismissal:
Billy din't expected this from umpire of your standards.. Kohli was not out.. #RCBvsKXIP

— Pranay Agrawal (@chints19) April 28, 2014
If looks could kill ...Kohli's would kill Billy right now !! #RCBvsKXIP

— vandana atri (@AtriVandi65) April 28, 2014
OUT! Now Parthiv is out, are they chasing their score against Rajasthan on Saturday? Edges to the keeper.
Bangalore 26/4 after 4 overs
That was a wicket maiden
Johnson to DeVilliers
Four. Crisp on drive to the boundary
Yuvraj Singh is in. This is a great opportunity for him to right a few wrongs.
Bangalore 34/4 after 5 overs
Four. Yuvraj pulls Sandeep Sharma for four
Four. Now AB steers it through the off side for four
Bangalore 44/4 after 6 overs
Mitchell Johnson has been given a third over
People are now criticising Bangalore on Twitter for their collapse:
#RecordAlert Looks like #RCB will cross 70 runs today. Please compose 'Moral Victory' tweets and keep it ready! #RCBvsKXIP #IPL

— AnandiTomato (@aThakkali) April 28, 2014
Whoa #RCB batsmen in a hurry to go & congratulate Gayle on his comeback in d team. 20/0 & 26/4 ... All in 3 overs ... Remarkable #RCBvsKXIP

— ❤Ruba Gs (@GsRuba) April 28, 2014
Meanwhile, Bangalore are 50/4 after 7 overs
L Balaji to bowl
Yuvraj swings at a short ball and it goes for four
Bangalore 56/4 after 8 overs
SIX! Akshar Patel to Yuvraj Singh, swatted over cow corner for six
Yuvraj has hit some form in this match
RCB 66/4 after 9 overs
Back from the timeout
Also Read: Did Chris Gayle's absence severely hurt Bangalore?
OUT. AB is out. He went at a short and wide ball and slapped it to backward point.
Bangalore 68/5
Bangalore 69/5 after 10 overs. Albie Morkel is in.
Everything depends on Yuvi now.
Bangalore 76/5 after 11 overs
Bangalore 80/5 after 12 overs
SIX. Maxwell bowls to Albie, who goes down on one knee and smashes it over deep midwicket for six.
Four. Now Yuvraj slog sweeps for four.
RCB 93/5 after 13 overs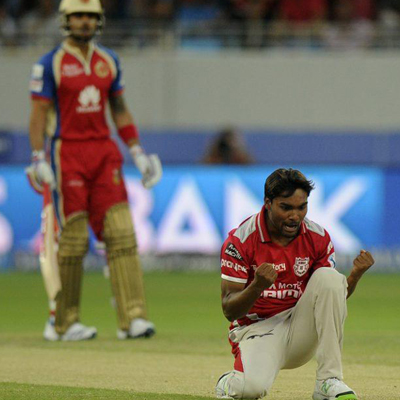 Balaji to continue
Balaji to Morkel, no run
OUT! Morkel swings hard at a ball outside off, but he plays it onto his own stumps
RCB 93/6
A KXIP fan is very excited after Albie Morkel's dismissal:
@lionsdenkxip lol! You said it guys.... There it goes! All out before 100! Balaji hattrick please! #KXIPvsRCB #KXIP #IPL7

— Bhavna (@bhavs_27) April 28, 2014
The long tail begins. Mitchell Starc is in.
RCB 97/6 after 14 overs
Rishi Dhawan is back
OUT! Yuvraj Singh is out and Bangalore are in real trouble now. Caught by Miller for 35.
Varun Aaron is in
Bangalore 98/7 after 15 overs
Bangalore now seem to be merely fighting for survival...at least for the next few overs
Balaji is throwing darts at Starc and Aaron
1 run off five balls
100 up. Bangalore 100/7 after 16 overs
Yuvi D.I.A. has an interesting statistic for us:
Balaji dismissed another overseas player today. His last 6 wickets have been overseas players! #KXIPvsRCB #PepsiIPL

— Yuvi D.I.A (@Cricbollygeek) April 28, 2014
Four. It's leg byes but its four nonetheless. What a relief.
That leg bye for four saved the over. 5 off it. RCB 105/7 after 17 overs.
1,1,1,1 so far this over
Now a dot ball
Single to end the over. RCB 110/7 after 18 overs
Good perspective from Paras on Twitter:
It's hard to imagine Virat Kohli as anything but a cricketing superhuman. Then again, the T20 format has no Gods. #KXIPvsRCB #PepsiIPL

— Paras (@theparasg) April 28, 2014
Four leg byes. These are boons for RCB. Another 4 leg byes. For the record, neither Starc nor Aaron have scored a boundary off the bat.
Aaron scores a couple twice off the last ball of the over.
Bangalore 120/7 after 19 overs
OUT. Mitchell Starc is out. Yorked off a slower ball from Mitchell Johnson.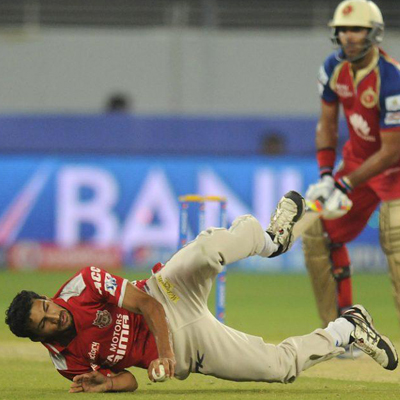 Ashok Dinda is out to bat
RCB 123/8, last ball coming up.
Dinda makes room and swings hard, it takes the edge of the bat and flies to third man for one.
RCB 124/8 after 20 overs
Very mediocre score from RCB, especially after Gayle smashed 20 off the first over.
Pujara and Sehwag are the openers for Punjab.
Pujara is in really awful form. He has already been beaten twice in the first over
Now he creams one through the leg side and the fielder barely manages to stop it after a slide
KXIP 2/0 after 1 over
Albie Morkel to share the new ball
Sehwag gets off strike off the first ball he faces.
Kohli makes a rare misfield now
Wide ball
Could this twitter user's tweet be important today?
Wat if i tell u that Maxwell's slowest fifty is just of 28 balls. #PepsiIPL #KXIPvsRCB

— ρυηjαbι vαмριяε (@Cric_Vaibhz14) April 28, 2014
Four. Pujara whips it away for four through the leg side
Punjab 12/0 after 2 overs
Mitchell Starc to continue.
Pujara has had the majority of the strike so far
Also Read: Punjab restrict Bangalore to 124/8
Punjab 14/0 after 2 overs
Four. Shot. Sehwag drives through the covers, not much foot movement but the hand-eye coordination is magnificent.
Picked away over square leg for one
Pujara hoicks wildly at a short ball but can't connect
Pujara seems really out of place in a T20 game
Now a single to end the over, KXIP 22/0 after 4 overs
OUT! Pujara is out, his woeful run continues. Dinda was bowling, Pujara edged it behind to the keeper
Punjab 22/1
Wriddhiman Saha is the new batsman
This user has an interesting take on Pujara:
While others play 20-20, Pujara plays 200-200 #RCBvsKXIP #KXIPvsRCB

— Jitendra Jain (@JitendraJain_) April 28, 2014
Four by Sehwag. Half-pull, half-drive for four
Four again. What a shot. He flicked a good length ball from outside off through midwicket for four by rolling his arms.
Sehwag has played Dinda really well so far
KXIP 31/1 after 5 overs
Oh. Almost a run out as Sehwag tucked a short ball to short fine and set off
OUT! Saha is out now, good catch! He tried to clear the on side and was caught superbly on the boundary. But what an unnecesasary shot
Punjab 33/2 after 6 overs
Boom Boom Maxwell is in.
Yuzi to bowl now
Maxwell looks in fine form as he biffs three runs of his first two balls
KXIP 40/2 after 7 overs
OUT! Maxwell is out, he tried to pull a short ball over the long leg boundary and the fielder coming in took a sharp catch.
Four. What a shot. Swinging yorker on the legs and Sehwag crunches it through the on side for four.
The other dangerous guy - David Miller is out to the middle
Short ball, Sehwag took evasive action but it hit his helmet and sped away for four. Four 'leg byes'.
KXIP 51/3 after 8 overs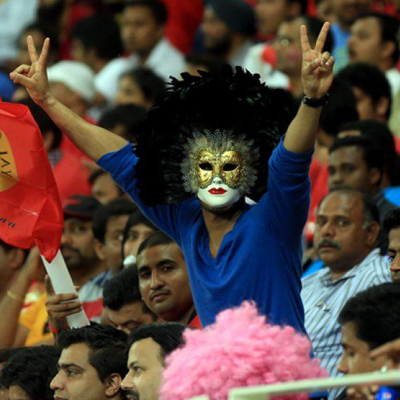 Yuzi continues
Sehwag swings at an offspinner and misses. No feet.
Now he clubs it down to long on for one
Punjab 56/3 after 9 overs and its time for the timeout
Swing and a miss from Sehwag. He went hard at that slow, inviting offspinner outside off stump.
Punjab 70/3 after 11 overs
Short ball, Miller goes hard at it but finds square leg
Flicked away to deep square leg and they run two
What a shot. Pulled over midwicket for four with the greatest of ease
He goes again, this was short as Miller gave himself room, the bowler followed him but Miller pulled to the square leg boundary for four
Four more. Short ball outside leg this time and pulled for four.
He goes squarer each time, with the same result.
'Sir Ravindra Jadeja' tweets our feelings about Sehwag:
Admit it. No matter how big #RCB fan you are, just don't wish to see Sehwag getting out. #RCBvsKXIP #KXIPvsRCB #IPL7

— Sir Ravindra Jadeja (@SirJadeja) April 28, 2014
OUT! Now Maxwell is out, he fished at an offspinner outside off and was caught by the keeper
Punjab 85/4
Yuzi has done it again for RCB
Bailey sweeps his second ball loosely for one
Sehwag biffs down the ground, the fielder from long on cuts it off as they score two
OUT! Similar dismissal and this time it is Sehwag. Ball turning away, Sehwag tries to cut it and edges it to the keeper.
Punjab are suddenly in some trouble
Rishi Dhawan is the new batsman
Punjab 88/5 after 13 overs
Four. Slapped away by Rishi Dhawan for four
Punjab 93/5 after 14 overs
32 needed off 36 balls. Still Punjab's game to lose.
Time for the timeout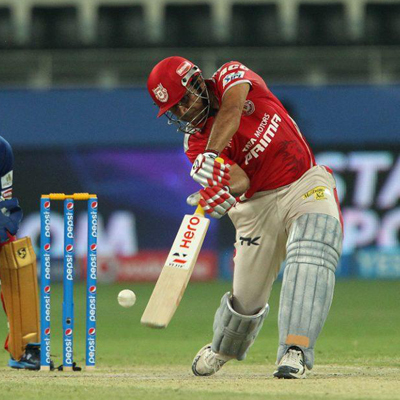 Yuvraj Singh will bowl
Good shot from Dhawan, he steered it past short third man for four
100 up for Punjab in the 15th over
Poor over from Yuvraj, KXIP 101/5 after 15 overs
Wide ball from Mitchell Starc, Bailey tried to go after it but missed
This time he cuts hard and is almost run out because the fielder fielded it really well and threw at the stumps
Glenn Maxwell hjas socred 300 runs in this IPL now, despite failing in the last two games
Dhawan drives outside off and misses
Swung into the pads and driven away for two.
Punjab 105/5 after 16 overs
Just 18 needed now. All Punjab need to do is keep their cool
A CSK fan who also likes Preity Zinta and believes her charm can work. But we are not sure RCB are winning at this point:
RCB is winning Today!!! But Yeah if @realpreityzinta smiles once more... KXIP is gonna win...for sure :) #KXIPvsRCB

— Jatin #CSKthisIPL (@TheJatinChhabra) April 28, 2014
Ashok Dinda is back. Punjab are 110/5 after 17 overs
Slow yorker swung to long on for one
Driven to wide long off for one
Punjab 115/5 off 18 overs
10 needed off 12
What a shot. Takes off the pressure immediately. Swivel-pulled for four to long leg. Poor delivery from Aaron and Bailey didn't hold back
Now dug out for a single and they are one hit away from a win
Preity Zinta seems very pleased in the stands
Rishi Dhawan goes for the big slog, but can only find short mid on
Four needed now
Almost a beamer, Bailey backed away and hit it to third man, called a no ball for height
That is the end! Short ball from Aaron, slow as well, Dhawan pulls it over midwicket for four and KXIP have won by 5 wickets
A convincing win in the end for Punjab who go 5-0 in this tournament.