The UAE leg of the Indian Premier League (IPL) is almost over, with two matches left. We take a look at the biggest moments from the IPL so far: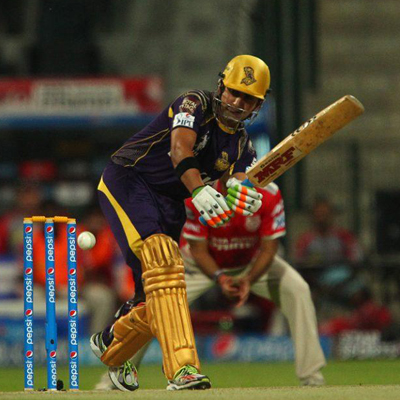 The UAE leg of the Indian Premier League (IPL) is almost over, with two matches left. We take a look at the biggest moments from the IPL so far:
1) Chris Lynn's catch to dismiss AB DeVilliers
Six needed off three. AB DeVilliers on strike. Who can bet against a Royal Challengers Bangalore win? Many wouldn't, but Chris Lynn would.
The unheralded Vinay Kumar runs in to bowl. He bowls short and wide, and AB DeVilliers, in classic DeVilliers style, fetches it from wide outside off and pulls it to deep midwicket.
It looks like six. Only just, but it does. The ball is about to cross the rope, about twelve feet in the air. Then Chris Lynn jumps. He is very close to the rope, he could easily fall onto it and concede the match.
Lynn falls. But as he falls, he crouches his upper body ahead to avoid landing on the rope. The ball is suspended in his right hand, and he nearly crashes down on his left shoulder, centimetres from the rope.
But the catch is taken and Bangalore have nearly lost the game. The next two balls confirm this. Lynn's catch though, was incredible - for the hang time in the air, the rope being so close by and his presence of mind to fall the right way even as he was crashing through the air.
2) Gautam Gambhir's awful run of form
If you are the captain of Kolkata Knight Riders and an opener to boot, plus an ex-India player, people expect you to perform. After 4 matches, they at least expect you to get starts.
What they do not expect is scores of 0, 0, 0 and 1.
Furthermore, the last score of 1 came when Gambhir moved down the order to No 3.
In the first match against Mumbai, Gambhir was clean bowled by Malinga after facing 8 balls. In the second match, he tucked a good length ball from Nathan Coulter-Nile to JP Duminy at slip.
In the third game against Bangalore, he was plumb LBW by Starc of the very first ball he faced. And in the last game, this time against the irrestible Punjab, Gambhir came in at No 3 and edged Sandeep Sharma to wicketkeeper Parthiv Patel after making 1.
3) Glenn Maxwell's fireworks
Sure, that golden run of 95, 89 and 95 is over, as Glenn Maxwell has failed in the two following games. However, those innings set the IPL on fire and more importantly, were all match-winning innings for Punjab. They went 3-0 this season as Maxwell worked his magic.
In the first game against Chennai, Punjab were chasing a mammoth 205, and Maxwell came in at No 3 and responded with a magnificent 43-ball 95 to set up the game. Then against Rajasthan, with Punjab again needing a mammoth 192 to win, Maxwell was held back at No 4. That didn't matter as he smashed a 45-ball 89. In the third game against Hyderabad, it was Punjab's time to mount a huge total batting first - courtesy Maxwell, who replicated his 43-ball 95 from the first game. Impressively, this time he was almost singularly responsible for taking Punjab to 193.
4) Bangalore collapse against Rajasthan
Bangalore boast of the likes of AB DeVilliers, Virat Kohli, Yuvraj Singh and Albie Morkel in their batting lineup. Even without Chris Gayle, this is a formidable order. How does a team like this collapse to 70 all out against an unheralded bowling side like Rajasthan? But that is just what happened.
Bangalore slipped to 1/2 and then 5/4 batting first, and then 28/6. When Virat Kohli, the only beacon of light for Bangalore, was out for 21, the rout was complete. Mitchell Starc and Rampaul delayed the end for a while, but Bangalore finished at 70 all out in 15 overs. The most glaring fact of the RCB batting was that it was more the batsmen's cavalier display of batting, rather than the bowling skill of Rajasthan, which led to this abysmal score.
5) Mumbai's losing streak
How does a defending champion lose the first four games of the tournament, and that too in convincing fashion? Ask Mumbai Indians. The opened this year's IPL with Kolkata and crashed to 122/7 chasing 163. Then they scratched their way to 115/9 against Bangalore, losing by 7 wickets. Mumbai followed it up with 141/7 (their best score this IPL) which they allowed Chennai to chase down with 7 wickets in hand.
In their most recent game against Delhi, Mumbai scrambled to 125/6 and then lost comfortably by 6 wickets.