Shahid Afridi gave a television interview in which he was chauvinistically dismissive about women's cricket. Sudatta Mukherjee questions the attitude of the outspoken Afridi — father of four daughters.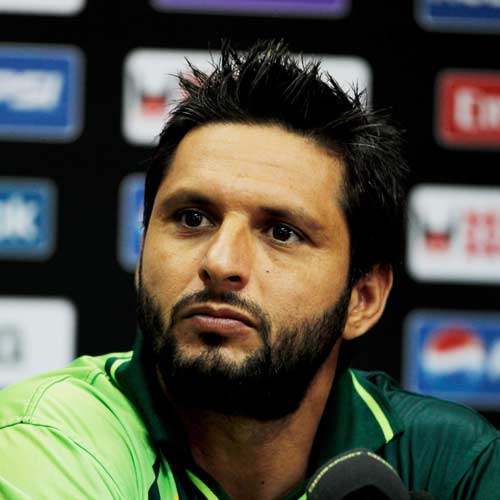 A friend of mine sent me link to a YouTube video clip in which Shahid Afridi is interviewed by Pakistan's ARY News TV. When the anchor asked Afridi about his view on women playing cricket in Peshawar, Afridi replied derisively: "Our women have magic in their hands; they are good cooks."

The anchor laughed it off and and wanted to follow up with another question, when Afridi curtly cut him off,"Thank you. You got your answer."
For a cricketer who has represented Pakistan in 475 matches across all formats, the statement was a shocker. The reply smacked of chauvinism and showed scant respect for international women's cricket and cricketers. That the statement came from a father of four daughters makes it even more condemnable. If indeed he did not have anything positive to say, the least he could have simply said "no comments".

For a man who has travelled across the globe, Afridi could have appreciated the hardships women cricketers face in his country compared to their counterparts in the Western nations. He could have emerged as worldly man by saluting the likes of Sana Mir and Kiran Baluch who are ornaments in Pakistan women's cricket.
Women cricketers have been a deprived lot — not just in Pakistan, but also in India. The last time Pakistan played a Test match was in 2004. Worse, Pakistan women have played only three Test matches since their Test debut. The last time India played a Test match was in 2006.

Tim Wigmore writes in the New Statesman, "The fledgling Afghan women's cricket squad have been labelled prostitutes and preached against by imams." In an interview to the New Statesman, Diana Barakzai, captain of the Afghanistan women's team said, "Playing cricket for a girl is not less than suicide."

The attitude towards women's cricket is sickening not just in the subcontinent. The extremely good-looking Ellyse Perry became an object of sexual ridicule, when her picture was shared after she had scored some 90 odd runs. The comments varied from sexual innuendos to asking whether she can cook.

Afridi can defend himself by saying he has a right to his personal opinion. But is he right? For a man as high-profile as he is, isn't it important he sends out the right message as an ambassador of his country?

One wonders if he still will have the same disparging comments should one of his daugthers take up the game and represent the country.

Shahid Afridi, you have just lost a fan. And I dare say there are many more like me.

(Sudatta Mukherjee is a reporter with CricketCountry. Other than writing on cricket, she spends penning random thoughts on her blog and produces weekly posts on new food joints at Whopping Weekends. She played Table Tennis for University of Calcutta. When she is not writing, you will catch her at a movie theatre or watching some English serial on her laptop. Her Twitter id is @blackrosegal)