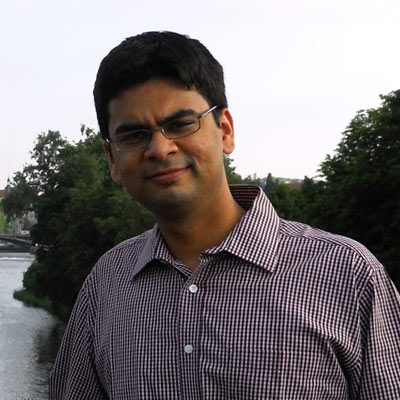 Last week, Internet messaging and VoIP (Voice over Internet Protocol) calling service application, Viber was acquired for 900 million dollars by Japanese e-commerce giant Rakuten Inc, controlled by billionaire Hiroshi Mikitani. The app, popular for its "free calling" service, was started by Israeli entrepreneur Talmon Marco and has 300 million users today.
Today, Facebook announced it will buy WhatsApp for 19 billion.
Mahafreed Irani caught up with Country Manager, Viber India, Anubhav Nayyar to chat about instant messaging, Viber's India plans and what makes apps like Viber so popular.
What will be the implications of the Facebook-Whatsapp deal on the other messaging apps?
The messaging app industry is getting its share of focus with these recent acquisitions. The fact that Viber, an instant messaging app is one of the most-downloaded list of apps on the Google and the App store bears testimony to the fact that this industry is an important area.
How is Viber different from other mobile messaging apps like Whatsapp, WeChat, Line and Hike?
One of the biggest differentiators is the fact that we are available on multiple platforms. So when your mobile phone battery is low, you can auto sync the call to the desktop and continue the conversation, seamlessly allowing integration.
Other features popular on Viber include the over 1500-odd stickers (emoticons) that we allow users to share.
How many active users does Viber have in India?
25% of our total user base is active. So with a user base of 16 million in India, we can say close to 4 million users are active.
India has a problem of intermittent and patchy network conditions. Also 3G speeds are not that great as compared to global standards. Add to it the fact that more than half of the net using Indian population is connected using 2G. How do you plan to optimize the user experience in such adverse network conditions?
A Viber call using 2G won't be as good as the 3G experience. But if you are using 3G or WIFI, we can confidently say the connection will be as good as a GSM call. It is unfortunately beyond our control because it is purely bandwidth speed.
How important is data security?
Data security is of paramount importance specifically in terms of our backend. There are a lot of things we could do in terms of capitalising. Broadcasting offers to an audience of 16 billion is easy but we refrain because we do not want to infringe privacy. There is a lot of effort to ensure that data is secure. India does not have a local data center to ensure this. Viber will never have an ad in the near future because we want to keep consumer experience intact.
How is Viber monetising?
We are currently monetising through two routes, one is stickers (large emoticons) that would each cost anywhere between Rs 80 to Rs 250. The price depends on the type of sticker as copyrighted stickers like The Smurfs and Garfield are a little more expensive. With 250 million users worldwide, if even 1 % decide to buy stickers we have 2 million users and a significant revenue stream.
We are also monetising with a new feature that was introduced in Decemeber 2013, called Viber Out. It allows Viber users to call any number, anywhere in the world. The other person doesn't need to have the app. You can call a number in the US from India for about Rs1.6 for a minute which is very competitive.
What are Viber's India plans?
We have a team based in Gurgaon. Our priority in India is to find what is relevant to the consumer here. We are investing in research to find out what content (including stickers) is popular in India. Insights in India could be different from global trends. India sits in the top 5 in the total number of registered users of Viber, one of the reasons being the large number of smartphones so easily available.
What is Viber:
Viber is developed by Viber Media, a pioneering mobile messaging and VoIP company. Viber lets users in the world connect. Freely. Viber users can send free text messages, fun stickers, photos, videos and doodles, share locations anywhere in the world, make free HD-quality calls, communicate with Push-To-Talk on iPhone®, Android phones and tablets,™ Windows Phone, Blackberry®, Windows®, Windows 8®, Mac, Linux, Symbian, Nokia S40 and Bada devices over 3G/4G or WiFi connections. Now, Viber Out enables users to make low-cost calls to any phone number around the world. With more than 200 million users in 193 countries, Viber is constantly innovating by introducing new platforms and adding fun new features.