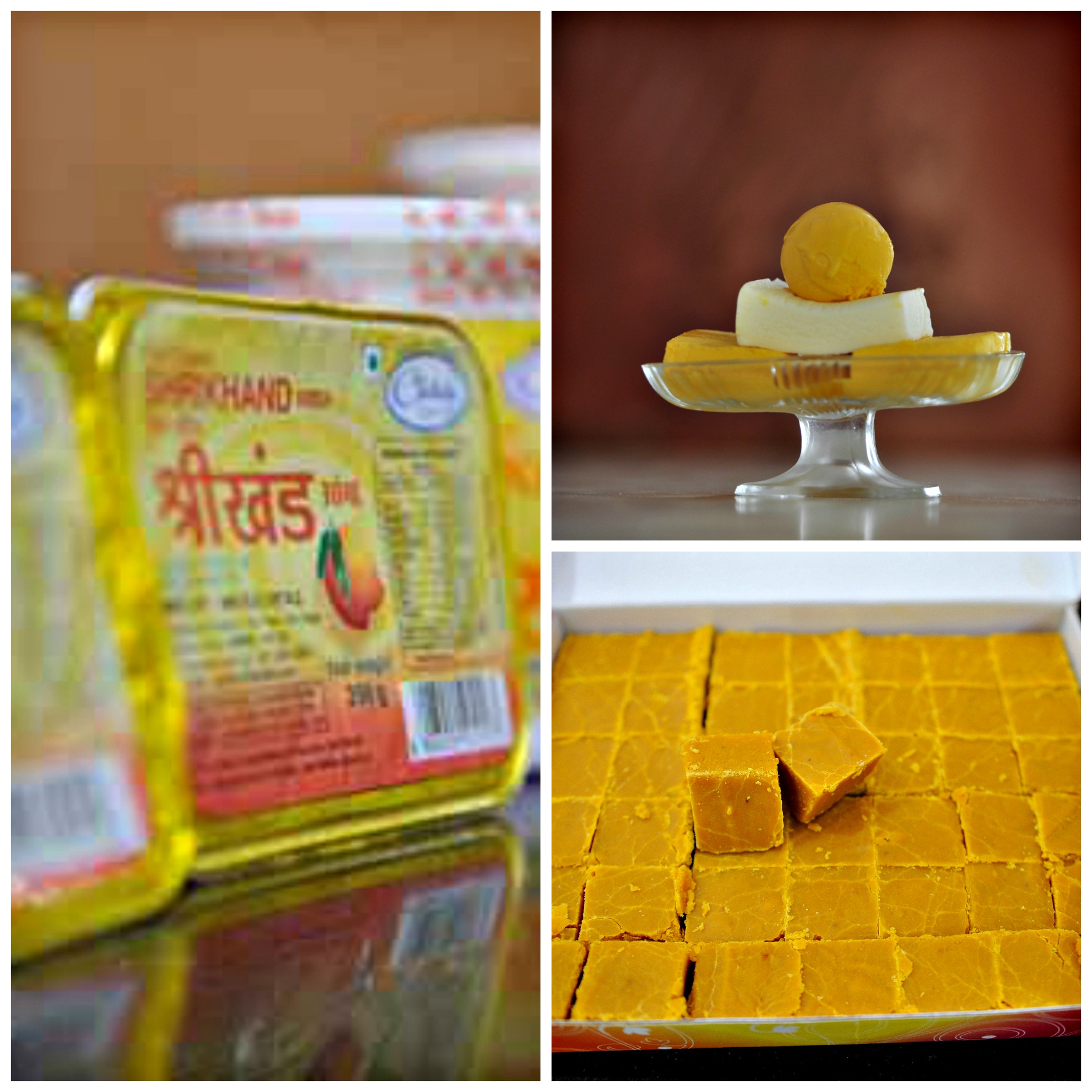 Mango Ice-cream:
A classic combination of the summer heat and comfort food this season, we went out in the search for a product that is on everyone's wishlist - the creamy and delectable Mango Ice-cream. After a day of endless shopping, Kaware Ice-creams on Laxmi Road is a must stop for most shoppers and we decided to try a mouthful at this haunt. To our delight, they had three options to offer - the fresh Mango scoop and two variations i.e. Mango Exotica and Fruit King. We chose to have the Mango Exotica which was an ice-cream cocktail with pulp at the base topped with a scoop of strawberry ice-cream, another scoop of pista and lastly a big scoop of mango ice-cream garnished with dry fruits. Ask the manager on why the taste pallette of the customer is being 'disturbed' by adding strawberry and pista flavours to the mango exotica and he promptly replied, "To offer them a change." Well in our case, the change was welcome and we actually liked the blend of different flavours, especially when the ice-cream melted and mixed with mango pulp. Next we tried the Fruit King which was a rectangle dish filled with vanilla ice cream and mango ice-cream with a dash of mango pulp. In itself a good treat but comparatively we liked the Exotica which was priced at a mere Rs10 extra.
Mango Barfi:
One of the much-awaited seasonal sweets, the barfi is a mix of mango pulp, sugar, khoya. We decided that a bare minimum of two stops were required to give this dish full justice. The first stop was at Chitale Bandhu Mithaiwale near Garware bridge. What we liked here was the rich taste of khoya mixed well with mango but the dish was a little too sweet for our liking. The sweetness over rode the taste of the mango too. At our next stop at Desai Bandhu Ambewale, this complaint was rectified as the barfi melted in our mouth and it was a delightful mix of mango and khoya.
Aamrakhand:
Also known as Mango Shreekhand. Though it is available round the year and many companies manufacture it, the taste of a fresh mango shreekhand in the summers made us go out in the search for varieties.We were a bit disappointed at not being offered an option to try a new variety. It was available only in its original form -- mix of mango, sugar and churned yogurt. We recommend eating it raw or with chapattis but if you are up for a walk later to settle the heaviness in your stomach.