Mango need not be just eaten, you can drink it, too. There are many ways of to savour the fruit in its liquid form. Picking the best was difficult, so we just drowned ourselves in it and let the king rule our taste buds. We recommend you surrender, too.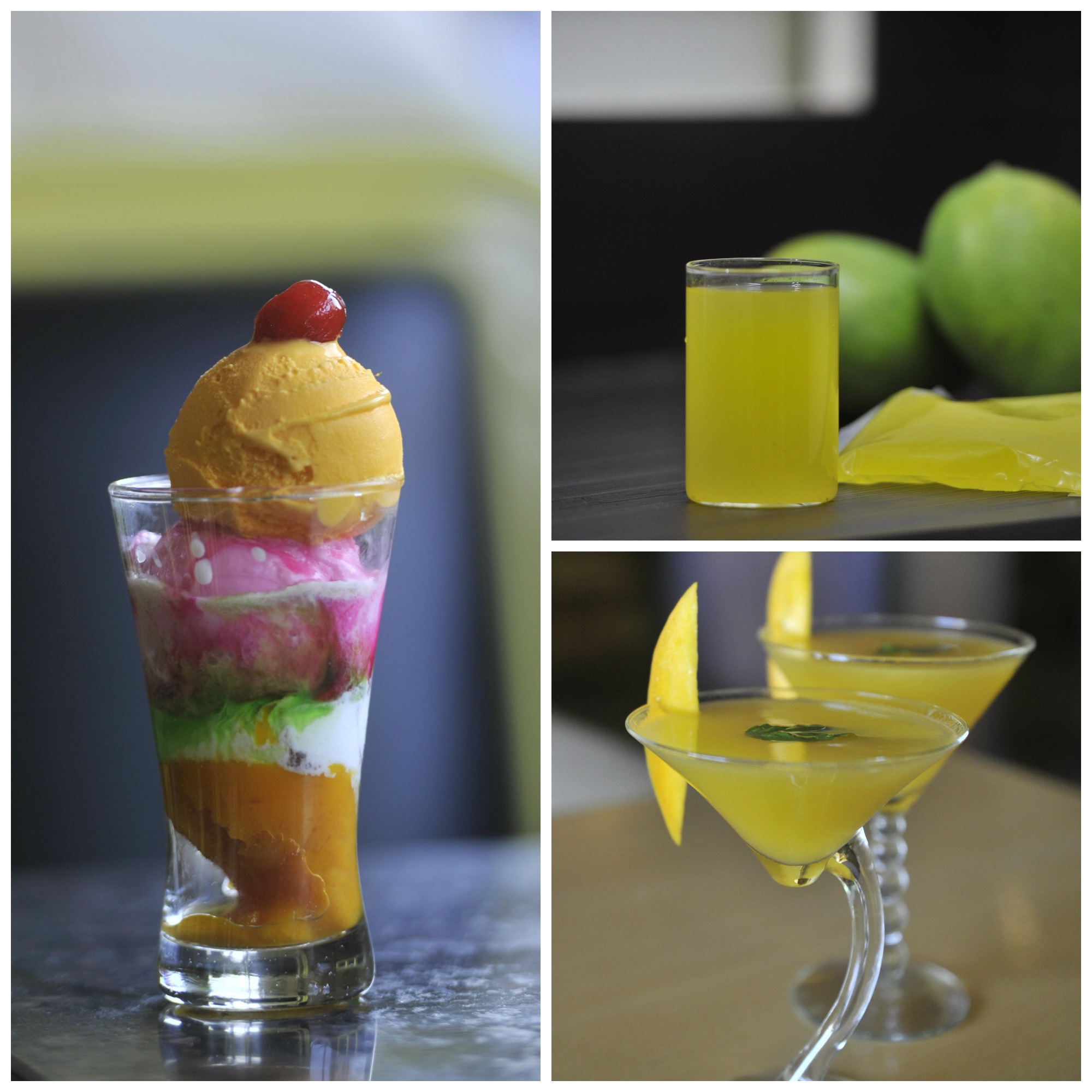 Mango Mastani
Mastani is unique to Pune and it's only natural that Punekars go gaga with Mango Mastani during summers.
Secret recipe
The first layer is essentially the good old condensed milk carefully kept sugar free keeping in mind the diabetics and even the health conscious foodies.
- Then the fresh cream is added to make it smoother
- Fresh mango pulp lends this potion with divine flavour
- Magic happens when mango ice cream is added to the drink
-Mango Mastani is incomplete without the garnishing of pista powder and a sprinkle of assorted nuts.
Aam Panna
There are just so many ways to make this traditional drink, but the basic ingredient remains- raw mangoes.
Secret recipe
Aam Pannah's tangy, salty yet sweet taste is a heaven for those who want more than just a mango.
- To yield the base material that's the juice of raw mangoes, the fruit is boiled and then peeled to separate pulp.
- After a series of heating and cooling, add sugar, salt and cardamom to taste.
When your body runs out of glucose, the best way to replenish the lost nutritions is to go for a healthier aam panna than the carbonated fizzier spirits. What more, it also acts as an anti-acid, easy to store and quicker to drink, aam pannah is our recommendation when the mercury level rises.
Mango Martini
It's the new hot favourite with the bold and beautiful. It's one drink that takes over your eyes, taste buds and finally, the brains.
Cafe 17.30 recommends this unique cocktail, blending the fruity tang with the high spirits, thus rendering something one can gulp yet not get drunk. Mango Martini only becomes prettier, in those curvy cocktail glasses.
Secret recipe
For the evening party or nigh out with your gang, mango martini is a great choice, though we strictly advise against drink and drive
- Premium vodka serves as the base for the blend
- A hint of fresh lime juice further tingles your taste for tang, maintaining the proportion
between fruity flavours and alcohol
- For the much-needed balance, sugar syrup is used in the cocktail
- Further shaken with ice, and garnished with a hint of basil leaves, Mango Martini is all ready for the lovers of the appetiser. Shaken for stirred, Mango Martini makes an instant bond