Vishal Sikka is the new CEO and MD designate at Infosys, India's premiere IT company. dna asks readers if his leadership can steer the company to the forefront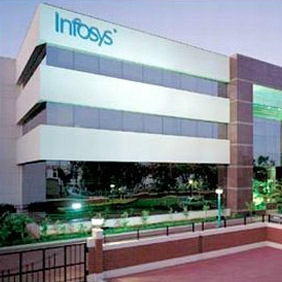 Vishal will have to learn and unlearn...
Infosys became a pioneer and for many years became a brand ambassador of Indian IT, with high profile founders and their winning strategies. Then came high profile exits, emergence of competitors like TCS, Cognizant and Infosys became a laggard. Finally Narayan Murthy had to pitch in and salvage the situation. In last 3 months, many more senior managers have quit. Some were speculating return of Nandan Nilekani (since he is now on a sabbatical with his political dream going in disarray), but board went for a new face. Challenges before new CEO Vishal Sikka are restoring staff morale, recreate a winning business strategy, build competitive advantage, optimize cash reserves with good acquisitions and finally satisfy shareholders. Sikka is a technocrat and has worked in a product company, while Infy is a predominant service provider. Vishal Sikka will have to do a lot of learning and unlearning.
—Deepak Shikarpur, Co Chairman, IT Committee MCCIA
Sikka doesn't have enough experience...
His resume is certainly impressive but he will be running against all odds while addressing the most immediate concern for Infosys, that is employee attrition while retaining existing customers. Coming from a product based company like SAP, Sikka may not have enough experience in running a consulting company like Infosys. He will have to focus first on the company's performance in next quarter and then on innovation. He, being a well-known figure in the United States' IT industry, can bring in a lot of US projects for Infosys. This is one of the major advantages he brings in. The next 6 months will definitely tell if appointing Sikka as Infosys' new CEO was wise.
—Atul K, IT Professional
Murthy's decision is a welcome move...
This change at Infosys is refreshing and something the company needed. I salute Murthy for making the changes at the right time. Sikka has the vision and foresight to take Infosys at a great level in terms of global IT. As far as market is concerned he has completed his education and worked in USA. In terms of the timing and the global IT scene, the decision to give a position to a man like him is a welcome change that most have received it positively. I feel Infosys will speed up its growth and I expect him to do well and take the right decisions.
—Prashant Pansare, MD, Inteliment Technologies
Nothing much will change...
Even though founders were running Infosys, it has been a professional management. Getting an outsider like Vishal Sikka as CEO, will not change functions much. No doubt he will bring his new vision and new priorities but working atmosphere or culture is not likely to change. With all founders exiting Infosys day to day operations, He will have a free hand to run the company as per his plan, but the turf is different. It will be a challenge for him to grasp the intricacies of this business. His experience in high tech field will help take Infosys to a higher value addition segment. If he manages the current short span well, he can add his edge and can take Infosys back to the glory they enjoyed.
—Vikas Khanvelkar, MD, DesignTech Systems
He will bring the much required focus...
Performance of organizations largely depends on the leadership and the vision. I do feel that it wasn't that bad a time for them. The reason I believe this is, the firm values and vision set by Mr.Murthy. The recent move down can only be attributed to the regular shift in leadership. Having said that Sikka's leadership will bring back much required focus. Looking at his track record and style of working, this will revive Infosys and set the ball rolling for them.
—Shivdutt Mhase, IT Professiona
Vishal Sikka means big money...
Sikka means coin and Vishal means big. So, Vishal Sikka implies big money.. He represents intellectual competence. The mandate given to me when I was brought back, that of finding an excellent CEO and creating a strong foundation for the future growth of Infosys, has been completed. Hence, it is appropriate to leave.
—NR Narayan Murthy, founder and executive chairman, Infosys