If you are looking at funky products and fabulous bargains, MG Road and FC Road are a must try
As we enjoy the luxuries of globalisation and modernisation, it's difficult to let go of the habit of haggling with street vendors, something that most of us have grown up with. With prices almost skyrocketing, seeing the jealousy and disbelief etched upon your friends' faces as you show off your best buys is turning out to be quite a delightful experience. Getting good deals from Sarojini Nagar, Delhi and Colaba Causeway/Linking Road, Mumbai are now passé. Pune is now opening up to the culture of street shopping.
Street shopping though a little off-track, can be one of the most exhilarating shopping experiences of your lifetime. This is not something that a novice shopper can deal with. The variety of products available at astonishingly low rates, the sense of achievement on having bagged a good deal, picking up triple the number of products for half the amount you would spend at a mall, and to end it with a finger-licking roadside chaat – this experience is not to be missed out on if you are in India.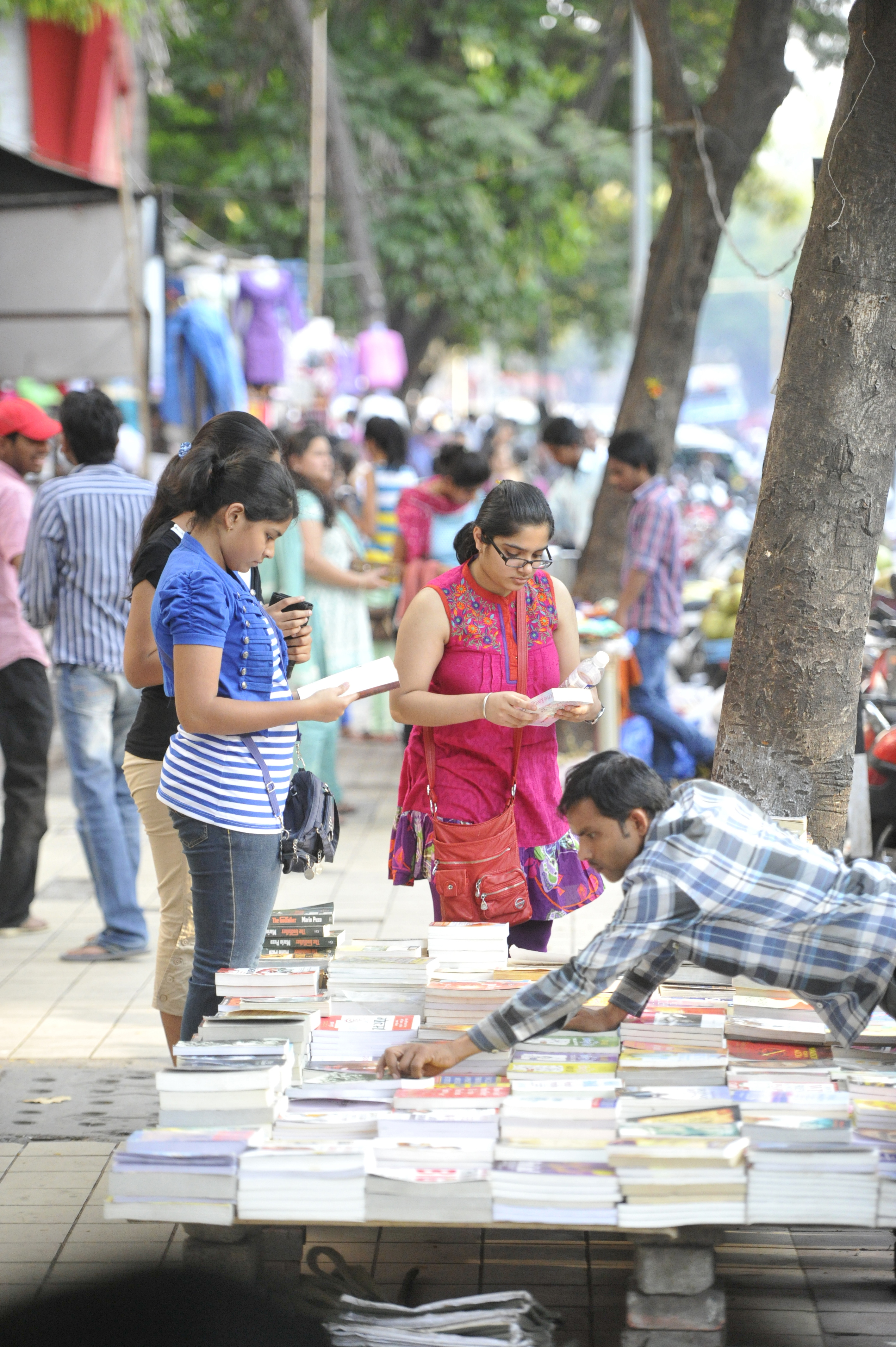 If you are looking at funky products, fabulous bargains, or simple photo opportunities, MG Road and FC Road in Pune are a must try. Clothes, jewellery, bags, shoes, home décor items, ethnic items, you name it, they have it. Navigate your way through traffic, kids selling stickers and balloons, and other shoppers as you peruse the stalls. From branded items off the runways to dirt-cheap seasonal trends, MG Road and FC Road are a fusion of traditional and modern styles. These shopping destinations in Pune attract a whole lot of young college crowd, looking out for inexpensive trendy items. The quality of the products picked up is questionable, but something worth Rs 300 that lasts for 3 months is something that most of us as shoppers can live with.
The people, the smells, the tastes, the organised chaos, the cacophony of sounds -- all of this combined makes for an enthralling shopping experience. There are two rules that we absolutely must not forget while street shopping: a) Don't buy in haste, there is ALWAYS a better deal waiting for you at the next store; b) Bargain.
Street shopping is an exciting experience, you never know what you might find. Every buy here has a story. Plan out a day of street shopping with your girls, and shop till you drop! End it on a relaxed note with wine and kebabs at the Greek-themed bistro -- By The Way if you are on FC Road, or with a Barman's Pitcher and some Masala Fries at Thousand Oaks's, Camp if you are looking at something fun near MG Road.