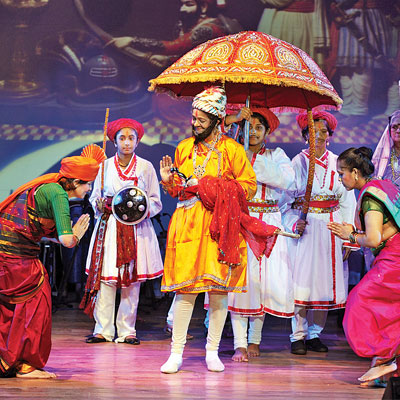 Maharashtra is the land of reformers and great leaders and yet it hasn't achieved anything substantial that would be worth remembering with a sense of pride. Not to mention caste and gender inequality is still faced by people here. In fact, it is more palpable in day-to-day life in the so-called modern and globalised world. Prof Vaishali Wankhede at SNDT University, Mumbai, shared her views on this with dna's Sudhir Suryawanshi on the eve of Marahashtra Day.
How much has Maharashtra achieved or lost from the day of its inception in 1960?
If we look back, we'll realise that we've lost more than we have achieved... Maharashtra was blessed with great leaders Chhatrapati Shivaji, Mahatma Phule, Dr BR Ambedkar, Chhatrapati Shahu Maharaj and others, yet, we have failed to make a positive impact in the globalised world. The social problem has been reduced to an individual problem. The so-called educated labour in corporate sectors isn't united and doesn't fight for its rights. Maximum exploitation happens there, but there is no system to address these problems. Whatever movements people are witnessing today, these are all political and election rallies. These are not hardcore movements.
Where are we lagging behind?
Infrastructure and development projects have been delayed for 10-12 years. As a result, their costs are going up and no new jobs are being created. Besides this, a huge stock of food is rotting away because there is no developed storage facility. On the other hand, children in tribal areas are dying due to malnourishment. The reason: our policies are faulty, they need to be overhauled. There is no scope for personal voice and that's why farmers are killing themselves. Each one crucial for social growth has been ignored.
What is your take on today's education system?
We are focussing more on privatised education than improving existing government-funded schools and colleges. The zilla parishad and municipal schools are shutting down in large numbers each passing day. Besides, we are not creating wise people through our education system. People are just informed. Their mindset and thinking is still narrow and myopic. Education has no human face. We are not concerned about the social problems and society.
What do we need to do to bring back our old glory?
We need to start the unified Maharashtra movement started in 1960. During this movement, people of all castes and religions had come together as one to fight the cause of a united Maharashtra. Nowadays, we are divided and sub-divided in various castes, creeds and religions. We are more communal now and our leaders need to change their mindset. There should not be any caste- and religion-based vote bank politics. It should be curbed by promoting liberals views. All caste and class barriers in society need to be removed for the state's welfare. We have to focus on inclusive growth. We need good leaders and they need to have the will power to change the society; only then can we bring back the old glory.