Jaswant Singh, who has been expelled by the BJP for contesting as an independent candidate from Barmer in Rajasthan, is deeply upset with the attitude of senior leadership of the party. In an exclusive interview with dna, the veteran leader rues how he wasn't accorded basic courtesies by the party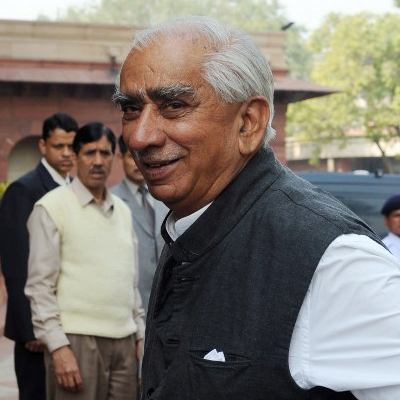 BJP has decided to expel you from the party for six years after you refused to withdraw your candidature on the last day of withdrawal of nominations. How do you react to this development?
I'm deeply saddened by the decision to expel me from the party that I served with undying commitment for over 34 years. I assure you that my own core values -- integral to the party's fundamental mission at the time of founding -- remain the same. BJP of today is not the same party that AB Vajpayee, LK Advani and BS Shekhawat envisioned and aspired to be. A party that cannot afford its most loyal adherents even the basic courtesies, puts the petty whims of individuals before the greater good of the people, has certainly lost sight of its vision and frittered away its virtue for temporary political gains.
When did you decide to leave the party, with which you lived for years?
I never decided to leave party, party decided to leave me.
What was the trigger point of leaving the BJP?
The manner in which the party has decided to communicate with me, not once but twie (on Jinnah issue, Jaswant was told about his expulsion over phone by Rajnath Singh). In spite of requests going from all sitting MLAs and workers from Barmer for my candidature and myself making it amply clear to my colleagues Suhma Swaraj, Advaniji and Venkaih Naidu that I wanted to contest from Barmer, I was denied the ticket.
Do you think Narendra Modi has become larger than the party?
RSS chief has said chanting Namo-Namo is not proper for us swaymsevaks. Veneration of any individual is not a proper thing for a political party to do. The graveyards of the world are full of those who consider themselves indispensable to the nation. We must learn essence of it. Individuals are transitory. Political organisations that endeavour to serve the country must not become a tool in the hands of individuals.
Did your book on Jinnah play a role in diminishing your clout in the BJP?
I don't know really. My expulsion was never explained to me. Even afterwards, when I had the occasion to ask Rajnath Singh and others none of them could answer, why it was done. The book was banned in Gujarat (by Narendra Modi) on account of my saying Patel had supported partition of India.
Were you and other senior leaders feeling stifled in the new BJP?
I don't know what they are doing. Whatever they are doing is not going to benefit the over all polity in the country.
How do you see the future of BJP?
My great worry is not about BJP alone. I find future of Indian polity very clouded and uncertain.
Are you happy with the current political discourse where personal attacks and use of un-parliamentary language has become order of the day?
I am deeply distressed; I am greatly concerned about the state of Indian polity.
You could have easily contested election from any constituency other than Barmer and won. Why such insistence on Barmer?
This is my home, where else will I go? It's my last election and I wanted to contest it from here. People wanted it, I did not want it.
What's your view on old vs young leaders debate? Is it justified?
It's not about old or young. It is much more to do how active or inactive your mind and body are. With age comes experience, youth has enthusiasm. Political organisations need a judicious mix of both.