DNA brought together a panel of some of the most eminent spokespersons to explain what Vasai-Virar holds out for common home-seekers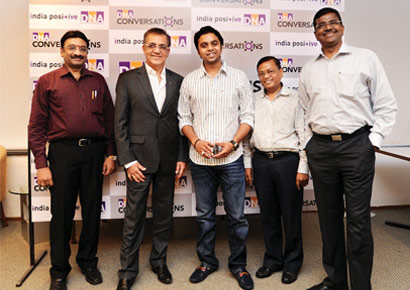 For most residents of Mumbai and its extended suburbs, there is a crying need to find affordable houses. Unfortunately, even most spaces meant for affordable housing eventually began offering apartments for middle and high income groups.

All of a sudden, there is the possibility of the Virar-Vasai belt emerging as the hottest destination on the Western corridor in Mumbai.

What were the reasons behind such a development? Will the housing sector become more attractive in Vasai-Virar Municipal Corporation (VVMC) rather than, say, in Panvel? That people have already begun flocking to this region is evident from the Census figures which show a surge in numbers – from 7 lakh people in 2001 to around 13 lakh in 2011.

To discuss this phenomenon, DNA decided to bring together a panel of some of the most eminent spokespersons to explain what Vasai-Virar holds out for common home-seekers. The panel included (in alphabetical order) Ashok Mehta - chairman - Vinay Unique Developers; Ashok Mohanani - chairman and managing director, Ekta World; Rajeev Patil, mayor, VVMC; Shiv Reddy, deputy director, town planning, VVMC, Kshitij Hitendra Thakur, MLA, Maharashtra Assembly from Vasai-Nalasopara. The discussion was moderated by R.N.Bhaskar of DNA and edited excerpts from this event are given below:
DNA: Why should Virar be such an important subject and not any other place? For consumers, business community, builders, developers, for the common man. It seems to be the Promised Land, it seems to be the most exotic destination. Why?

Patil: It is the largest station on the Western Railway, a suburb that is also close to Mumbai. You are within an hour's distance from the most important places -- Tarapore MIDC [the industry region developed by the Maharashtra Industrial Development Corporation], Thane Corporation, Mumbai Corporation, Navi Mumbai Corporation, Dombivli. Even the Mumbai airport, both domestic and international are just an hour away. So it is centrally located.

The MMR [Mumbai Metropolitan Region] that we have and which as of today extends till Virar will soon extend to Dahanu. This extension is a necessity. The Mumbai-Ahmedabad highway goes from Virar, the Western Railway goes through here, the Konkan Line passes through here. One can travel by sea from here if need be to reach certain places. One can reach Gujarat GIDC [Gujarat Industrial Development Corporation] from here within an hour and thirty minutes. Even the new international airport in Navi Mumbai can be reached within an hour and a half from Virar.

Once the Virar-Alibaug Corridor is built, one will be able to traverse from Virar to the new airport then Nava Sheva Port and then Alibaug within an hour and a half. You know that the five industry centres in this region -- Vapi, Mumbai, Alibaug, Nashik, and Pune, are rapidly growing. These centres boast of industries; the population is sizeable.

Another important fact about Virar is that it is the source of water. There are the three rivers -- Tansa, Vaitarna and Surya -- which flow by Virar. Surya and Vaitarna's catchment receives more than 100 inches of rainfall every monsoon. That is why, in the near future, the whole of Mumbai will get its water from the Thane District. The big Pinjal Dam Project, which is vital to Mumbai, is in close proximity to Virar. The second stage of the Surya River project is under implementation and will solve our water problems. The sub river Susri has a project happening on it. So in the coming days, within 3-4 years, 400-500 mld [million litres a day] of water will be available. The requirement for our 15 lakh population according to new rules is approximately 200 mld, we get 130 mld currently and some have their own sources. So our council has committed per man 100 litres of water.

All this makes Virar important. Another main point is the small-scale industries that are being set up here, due to which people get employment. Currently, many people at Virar seek employment at Tarapore MIDC. Our education facilities are good. We have 7 senior colleges, 20 junior colleges. Whatever people want, be it education, water, employment, basic amenities, we have it all.

Our corporation needs to build a hospital. But Mumbai being so close, people have access to all. Our area will become a central place. Our corporation area is around 380 square kilometres. Mumbai is 400 square kilometres and our Taluka is 560 square kilometers. We have much more land. So because of this, in a few years, when the Virar-Alibaug corridor is done, then Virar and Nariman Point will have very little difference between the two. Good builders have come in, good construction is taking place. Good business will follow and so will good people. It is like a virtuous cycle -- if the facilities are not good, then the people who come are not good either. Now we have given the wheel of our fortunes a little push and good facilities are coming up. A good city is definitely being developed quickly.

Mohanani: What we have seen over the last few years, maybe half a decade, is that Virar has grown manifold. The primary reason is that it is at the threshold of Mumbai. There is very good railway connectivity to and from Mumbai. In 2007 the railway line has quadrupled in Virar. Then there is a large forest cover and a scenic charm there. Travelling is just about 1 hour from Bandra Terminus, Mumbai. Tourism is doing great. There are a lot of forests being developed. The corporation has sanctioned a huge amount. There are 2 famous forts.

DNA: Which are they?

Patil: One is the Vasai Fort and another is the Arnala Fort.

Mohanani: We have beautiful temples here, as well.

Patil: There is a religious Jain temple. There are Buddhist shrines. Nallasopara was one of the best historical places. Trading took place here since 2000 years ago. Legends have it that Buddhism went to Sri Lanka through Nallasopara to get there. It is like a gateway. There are beautiful churches, a lot of greenery. We have many protected forests -- a 11,000-hectare forest cover.

Of this some of the forest has got destroyed. So, every year, we plant 20 lakh trees to do up the forest cover. These are the lungs of Mumbai.

Mohanani: We also have Vrajeshwari, the thermal springs. As for the 20 lakh trees, we have a budget and we have sanctioned of Rs 8.16 crore toward planting these trees. The total budget the corporation has assigned is about Rs 810 crore last year. This year's budget is about Rs 1,266 crore. That is phenomenal for a new corporation [VMCC was set up only two years ago].

We also have provision for a bird sanctuary and hanging gardens at Virar. These are part of the future plans. We also have the Virar-Alibaug Corridor, which will make life so much easier. We expect to spend about Rs 10,000 crore on this project. It will connect to all the national highways; NH-8: Mumbai-Ahmedabad, NH-3: Mumbai-Agra-Delhi, NH-4: Mumbai-Chennai and NH-17: Goa-Manglore-Kerala. This will thus become a central focus place, a hub, once this corridor takes shape. Much of it is already done -- 90 kilometres from Virar-Panvel is ready. The second phase is from Panvel to Alibaug. Apart from that, the Bandra–Versova Corridor, that is the Coastal Corridor, will get extended first to Malad and then to Virar.

Patil: Our corporation has land which are used by saltpans and the lease is expiring in 2014. They account for around 1500 acres of land and we have offered it to MMRDA [Mumbai Metropolitan Regional Development Authority], for developing a business centre like the BKC [Bandra-Kurla-Complex], as a commercial hub. If such a complex can be built here, people will get employment, IT [information technology] hubs can opened up there and the people from this region will get good employment opportunities. Just as there is a Pragati Maidan in Delhi with a big exhibition centre, we wish to have the same here on 200 acres of land.

Reddy: Basically I am a city planner. So if you go back into the planning process of Virar, you will find that in 1970 a visual plan of the MMR region was sanctioned by the government. In that Vasai-Virar is in the north-east corner and is the last part of the region. In the 1970s this entire part was a part of the green zone in the MMR plan, except for some railway stations [Virar, Vasai, Nallsopara, etc.] In these areas certain development was allowed.

So even though these areas were in the green zone, the government made efforts to bring planned development to these areas. Coming to 1988, this green zone has been converted into an urbanizable zone. So now Vasai-Virar has become a single entity. At that time the MMRDA was appointed as the planning authority, but CIDCO [City Industrial Development Corporation] replaced MMRDA in 1991. By availing all the latest technologies, a development plan has been put up and it got approval from the government in 2004. Thus the entire Vasai-Virar is now considered as a single unit. It has a legally published development plan for implementation.

If you see the demography of Virar city, in 1961 it was 24,000 only. In 2001 it became 1,31,000. In 2011 it is expected to be 2,91,000 and by the end of this planning period it is 4,65,000. So, this is the area where we have anticipated an almost 100% increase in population.

For any plan to become successful there should be employment opportunities to sustain the population. In the eastern part of Virar, the huge industrial land of about 500 hectares roughly do this. That is why we believe that Virar has the possibility of beoming an independent city.

Thakur: There are many reasons why there has been a 100% population growth over the past few years. But the basic reason I can think of is that Mumbai is getting very expensive. So a lot of people are moving toward Vasai. The price for a 1,000 square foot apartment is around Rs.35-40 lakhs, which is half the price of what you will be able to get by selling a similar apartment in Dahisar or Borivali.

So what people do is shift into the Vasai-Virar region, take that 40-50 lakh apartment and end up investing the rest in properties or other prospects. So that's one reason why people prefer shifting here. The highway connectivity and the rail connectivity is not as good in places like Thane. So people are shifting here from Thane.

A lot of people want a better standard of living and are thus shifting here. The infrastructure is a little better than Dahanu. So people are pouring in here from everywhere. As Patil said earlier, it is centrally located, 1 hour from most places. So moving anywhere is easy from the Vasai-Virar sub-region.

Also, Nallasopara was a business hub from the 1st century. There were 2 brothers Gajanand and Gajasen who started a business and that time it was one of the most important ports in India. So we are also planning to make this as a port. So we have spoken to the authorities and have been met with positive reactions.

We are not sure where the funding will come from. You asked whether Vasai-Virar could become like South Bombay. We are in talks with a couple of consultants. One of them is Singbridge, which has helped develop the Guangzhou SEZ in China. We have spoken to them and they have shown interest in developing our region along the lines of Guangzhou. One of the major requirements is to earmark a minimum of 2000-3000 acres to develop a small SEZ.

It will be an 18-year project. When we initially met them they were talking about 7000 acres, which is quite difficult, especially to get all this land in one place. But now, we have worked out a smaller area.

We haven't signed any contract yet. But the plan is to develop around 2-3,000 acres to make it like Guangzhou. We will need to acquire the land through the Mahanagarpalika [municipal corporation] or through private parties.

One of the sectors we hope to develop aggressively is tourism – we have a lot to display -- forts, churches, historic temples, monuments dating back to King Ashoka. Through the Mahanagarpalika we have added a reservation of 60 acres to develop a tourist zone specially related to Buddha. A couple of Japanese priests had come over in February this year, and they are willing to invest money and develop this place. Last year, Maharashtra state chief secretary Ratnakar Gaikwad announced plans to restore and preserve the stupa, located in Mardes village, and said that he would convert this location into a tourist hotspot. The stupa, known to be built under the reign of King Ashoka, falls under the control of the Archeological Survey of India, but had remained largely neglected. Gaikwad also donated an 8 ft Buddha idol and the MP of Thailand had come and assured us that his country would be willing to invest money in developing the earmarked 60 acres of land as a Buddhist site.

Further, there are hot water springs and temples.

In addition to tourism, we are looking at healthcare and medical tourism. We are also encouraging colleges in the area to get the maximum number of courses through the government.

So that is where we see Vasai-Virar in 15-20-25 years – a city like Bangalore or Delhi and Pune – an education hub.

About the salt pans, we have already spoken to MMRDA and have submitted letters to the CM to develop these lands on the lines of Bandra-Kurla Complex. We have spoken to him about IT and ITES [IT enabled services]. We are looking at. KPOs [knowledge process outsourcing companies] and BPOs [business process outsourcing] because many of the employees that currently work with KPOs and BPOs in Mumbai and Pune actually come from Vasai-Virar.

DNA: For the growth of a city you need the intrinsic features we talked about. You need excellent connectivity and education. But as part of social infrastructure, we also need good healthcare. Are you getting investors to put in money for developing healthcare?

Thakur: Yes. We are in talks with Seven Hills and there is one other hospital, which I would not like to name, it is a UK-based hospital, which is looking at locating its centre in our region. We are coming up with one hospital through the VVMC. Obviously, if you are talking about healthcare tourism, it is not possible without hospitals.

DNA: You will need good medicare also for the local population. Business comes in when an employee can put his family there for schooling as can also avail of decent medicare.

Thakur: We are developing the hospitals that already exist. We have submitted our letters to the CM to hand over all the public hospitals to VVMC. Also to hand over the Zilla Parishad schools to VVMC. We have 6 hospitals and have asked for them to be handed over so we can pump in money and develop those hospitals. The new DCR [development control regulations] will have compulsory solar water heaters for new buildings, we will have dual water lines, so water, which cannot be drunk will be used for flushing. We will have more open areas instead of having all the concrete and pavers done in the complex. Those complexes, which have more open areas, will get more benefits from the VVMC. High rises will be promoted. So, the higher you go, the lower taxes you will be paying. As of now the FSI is 1.

DNA: Old cities used to be sprawled out. New cities, in sheer contrast, are designed to be compact with higher buildings, more green spaces, more public transport – buses, metros etc – and saves on common infrastructure like wiring and piping. But this means you will have to lobby for more FSI.

Thakur: We had a meeting with the CM for the same. Also, Vasai-Virar has been seen as a dormitory town. People only come to this area to sleep – because they work somewhere else. We want to change that. That is why we are pushing for the 1500 acres to begin with. During this session the CM has confirmed that we will have a joint meeting with MMRDA and a couple of issues like FSI will be sorted out. One of the roads not mentioned is the one across the Mira-Bhayendar Salt Water Creek connecting Naigaon to Mira-Bhayender. There is only one flyover connecting these regions. So we have applied for an additional fly over which will connect Naigaon to Mira-Bhayendar. At present, we have to go to the highway 10 kms and then take the flyover. If this new flyover comes up, we could reach Mumbai in record time.

We also think some companies from Japan will set up joint ventures here. This could happen along with the development of the Buddhist centre.

Regarding power, we did have a meeting with the Deputy CM about zero load shedding. This may take a couple of years more.

We also spoke to the petroleum minister a couple of weeks back to get piped gas in our area, because Mahanagar Gas is sourced out of Vasai. We escalated this to the CM, and he assured us that something will be done. Hopefully we will get our permissions.

Patil: The point that was raised about gas, the Mahanagar Gas which is supplied to Mumbai should come to us as well. After all it is got from our sea shore and is transported to Mumbai, Gujarat and even UP.

Thakur: We are also considering building FTWZs or Free Trade Warehousing Zones.

Mehta: Apart from everything spoken about, there are so many reasons why Virar is where it is and becoming more significant. I have been here for 25 years. First of all I must say that Virar is one of the most peaceful areas I have come across. Secondly, the rates are so reasonable. When we were selling at the rate of Rs.800 a sq ft, Mira Road was selling at the rate of Rs.4,000. So, there was a lot of difference in rates. Most important reason is the education hub. Our MLA Thakur has taken a lot of care of the education in schools and colleges. This is one of the most important reasons for this region's attractiveness. There are few unauthorized constructions. The builders have fewer complaints.

Patil: That is because most builders do not indulge in encouraging unauthorized constructions. We have provision for low cost housing. But there are chawls – those who have budgets of just Rs.4-5 lakhs. There is some unauthorized construction in these sectors.

But that is also because MHADA [Maharashtra Housing and Area Development Authority] is not doing its job of developing affordable housing for the economically weaker sections. MHADA is a business now. Almost all its constructions are meant for higher income categories. So poor people go to chawls, which is not catered to by big builders. They will go when the government brings in genuine low-cost housing projects. MHADA has land in Vasai-Virar.

Mehta: For the last 15 years, Virar is not facing any water problem. We have taken a lot of care and pain to get sufficient water in. That is another main attraction. Fortunately we are getting title-cleared land. We haven't faced any problems regarding the same.

DNA: That is one thing good about Maharashtra and Gujarat. They have less title problems than many other states.

Thakur: One thing I forgot to mention is that from among the regions that have witnessed a population explosion in India, Thane registered the highest growth. And in Thane, it is Vasai-Virar – specifically Nallasopara. Due to this the Central Government has selected 8 satellite cities across India and the only one in Maharashtra is Vasai-Virar.

Patil: Since last year we have received a funding of Rs 57 crore. This year we will get another Rs 57 crore towards the Rs.500 crore satellite township scheme, wherein our corporation has been involved and the solid waste management scheme is one details we are looking at. We have received such a grant from the Central Government.

Thakur: Even the Central Government thinks that our area has a lot of potential. This is under the satellite city programme. Only one city in Maharashtra has been chosen and that is Vasai-Virar.

45:40 – Patil: Speaking about load shedding problem, at the local level a 400kv sub station has been sanctioned. And two 220 kv stations have been sanctioned. This should take care of the needs of our population even if it increases till 2050. Now what is needed is to increase the power generation capacity in the state. The basic infrastructure is ready and it is all happening stage by stage. Like our water scheme, the dam, etc. Within a few years our population will have increased much more and the basic requirements of water and power are being planned for.

DNA: It is good to learn that Vasai-Virar is an exciting place. Now to the next question. What are the challenges you face in making your dreams, your plans, your visions come true?

Reddy: So far we have discussed the planning process and the vision we have created. So, it is good. For implementation of all these fantastic plans, the biggest necessity is finance. Whenever the corporation or planning authority has to run the city, the resource base is very limited. So we collect it in the form of development charges only. So for development of infrastructure, the bottleneck is infrastructure financing, the mechanisms are there but finance will transport it into reality. So that is one of my observations as a city planner.

DNA: Finance is critical. Bombay got its finance from ports. What are the sources that Vasai will get its finance from?

Patil: Our Corporation is doing work in Vasai and Virar and MMRDA. The three main exit/entry points are from Virar, Nallasopara and Vasai. Now we plan to make another one from Naigaon. The tender is worth approximately Rs 50-60 crore. But our 40-metre link road, which exists needs an additional 45-kilometre stretch. From Virar to Nallasopara to Vasai, this entire area around the city is 45 kilometres and we need Rs 800 crore to develop it. So we are formulating a plan to go to the people, or ask for finance from a finance company or use the Build Operate and Transfer model.

We wish to make a few changes in our DCR. We have made some suggestions like the MMRDA scheme with an FSI of 4, on top of that space, the dormitory pockets which we already have, if people want to go and live in those green zones, we want to actually keep green zones green zones. If the government gives us permission to use some of the existing dormitory pockets, could we increase the FSI by another 0.75 above the FSI of 1 that exists. Then we can get a premium for the additional FSI. And we can develop infrastructure on this premium. We do not want to disturb the green zone. We also want to be able to accommodate the incoming population properly. If we can get the funds either through privatization or from the MMRDA or some Central government scheme, it will be good.

Thakur: We are also in talks with JICA [Japan International Cooperation Agency] and the ADB [Asian Development Bank]. JICA was keen on investing in the Susri Dam, a Rs 400-crore project. We haven't finalised where to get the rest of the money from. We are pushing to get the money free of cost from the government.

Mohanani: I want to elaborate on something Thakur and Patil said. The challenge we are facing, we spoke about being a dormitory city and how the paradigm will be shifted to becoming a satellite city. So actually what I like to put to everyone is that we need to increase the employment in VVMC. It is very critical. Because today we depend only on Mumbai. We are virtually a dormitory and we need to convert this into a self-sufficient satellite city.

Secondly, what Patil said about illegal construction. Well, it exists. But you can't put a figure to it. There is so much of legal construction going on including the developers in this room. We are doing about 25 million square feet of construction over the next 3-4 years. So maybe what Patil said is correct. There has been an influx of illegal constriction for Economically weaker sections of people. but we are now providing LIG [low income group] housing, we are doing one bedroom halls, one room kitchens, compact two room kitchens for the compact neo-nuclear family. So we've already started moving ahead.

Thakur: We are talking about $4-5 billion. That is a huge amount of money being pumped in. What is stopping us? Authority without power is useless. We got power 2 years ago when we became a municipal corporation. At that time we got the authority and the power to execute things. We have seen a lot of changes in these two years. Before CIDCO was the authority and whatever happened was channeled through CIDCO. So in the last 2-3 years, we've had our destiny in our hands. In 3 years you will see a lot of these changes.

Mohanani: The answer is very obvious and written on the wall the answer is yes. We had a transition period from CIDCO when the VVMC took over. It took a few months to absorb everything but from the last couple of months, since January, we have been seeing approvals coming in very fast. My urge is that we should have a single window clearance. Another thing that I can see is that they have been sanctioning 15 storey buildings. We have the infrastructure in Virar to take care of the same.

58:19 – Thakur(with a smile): We are also upgrading our fire fighting equipment and infrastructure to cope with these tall buildings.

Mohanani: I can assure Thakur that it is one family that we are in – the developer community and the leaders and everyone there in Virar, whoever is responsible, has only one focus and that is how to make Virar a destination.

Reddy: As far as clearances are concerned, as Mohanani has mentioned, we see it from the procedure that our previous authority used to do. Basically I belonged to CIDCO. As far as CIDCO's procedure is concerned there are 5 types of NOCs. One is transportation, second is engineering, and so on. This was their flow chart. So compared to that in Vasai-Virar it is as good as a single window clearance only. We do not require any other NOCs from any other departments.

Mehta: My suggestion to the VVMC is that we have a lot of industrial land, about 500-600 acres. And just like Vibrant Gujarat, maybe we can organize a big show, inviting entrepreneurs here. I think then our development will be speeded up.

Patil: Our thought is that as we have seen in history, the good king was always the one who had good helpers. In the same vein, we believe that if we have good people helping us then things will be fine. We protect builders, industrialists, traders, etc. we explain that it is not fair to evade tax. We on our part will keep it to the least level.

Reddy; I will just sum up what Patil said about "why Virar?" The main reason is the connectivity, a critical point. Connectivity from all the nearby places – Panvel, Mumbai, the corridors, and even last year the railway minister had sanctioned 47 services. Of which 3 is in the Western Corridor. So this is the main reason as to why Virar and not any other place. Then you have the colleges, the schools, the education.

Thakur: Right now, except for Medical education, all other courses are present. All the streams exist including hotel management.