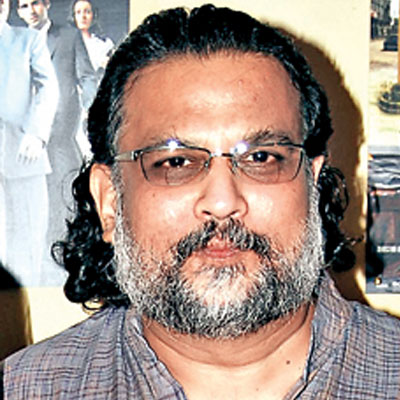 To the Media at large,
A very slanderous and hurtful story has been published in sections of the press this morning alleging that in a letter Bapu wrote to his first born, Harilal, Bapu had accused him of raping his own daughter, Manu. This is in reference to the same letter along with others to be auctioned by Mullock's in England on May 22.
The original letter, a private communication between a father and son was written in Gujarati. The translated excerpts are uneducated and out of context assumptions. I read the letters in its original form in Bapu's handwriting and realised how wrong and may be mischievous the assumptions were.
In the letter Bapu confront's Harilal kaka's relationship with his dead wife's sister whom he, Harilalkaka, was contemplating on marrying then. Bapu approved of the marriage since the sister was a child widow.
But he wished that both Harilal Kaka and his sister-in-law make an honest confession of their previously committed sins. In this context, he writes to Harilal kaka that his daughter Manu, who was then staying with Bapu at Sevagram, Wardha had told him about Harilal Kaka having raped 'her' and 'she' required medical help. The 'her' here refers to the sister-in-law not Manu, as alluded to in the sensational reports published in newspapers. It is further suggested that Bapu ordered his first born to die rather than consume alcohol. Bapu was always averse to alcohol and it was a well known fact that Harilalkaka had become a chronic drunk. This suggestion of Bapu stems from the fact that Harilal kaka had seeked Bapu's approval for him to consume alcohol as a cure for Malaria. Bapu first expresses dismay and says he knows that quinine is administered to treat malaria but has never heard of alcohol being administered as a medicine, then Bapu advices Harilal kaka to embrace death rather than to even consider the use of alcohol as a medicine.
In later years, Bapu had refused to allow doctors to inject penicillin made from animals to a very strict vegetarian Ba to save her life.
The way the press has carried the story is sensationalist and an example of gutter journalism. Journalism is a noble profession and must be honourable, honest and ethical. The way the story has been reported has hurt us the descendants of Ba and Bapu, and in particular the direct descendants of Harilal kaka and his daughter Manu foiba. What is a shame is that it is a work of uneducated translation and out of context accusations. The press should have exercised restraint and attempted to get at the truth before succumbing to the lure of sensationalism. I write this letter in anguish and with a desire to state the truth, least lies and untruth prevails.
What needs to be ascertained is the legality of the auction, whether rightful legal owners have offered such sensitive and private letters for mere financial gains, which I have serious doubts about or whether this is illicit trade. This must be revealed.
I hope my letter stating facts and an expression of disgust at a malicious attempt at defame my ancestors and family is published with equal enthusiasm as the pack of malicious lies.
Tushar A Gandhi
The writer is the great-grandson of Mahatma Gandhi.