Bimal Raj, CEO of Smartlink Network Systems (formerly called Digilink) tells Beryl Menezes about the company's recent foray into the tablet space where it aims to sell 300,000 devices next fiscal. He also spoke about plans to sell tablets to SAARC and the Middle East countries. Excerpts: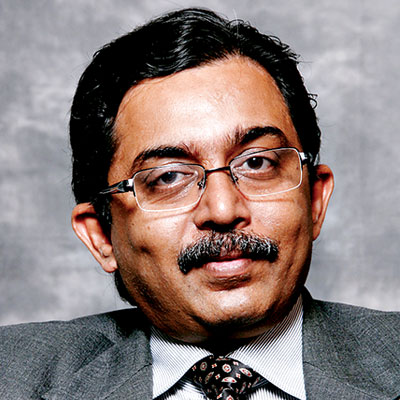 What was the reason behind launching tablets at a time when smartphones are ruling the market?
With desktop market getting stagnant and consumer demand in enterprise segment shifting from notebook to tablet, we found an opportunity to use our existing brand to leverage the tablet ecosystem. However, we chose tablets over smartphones as a category because we saw strong demand in the enterprise and education segment who lean more towards tablets with local customisation, which we were able to provide.
Phablets have also been touted as the device of choice in India going forward - any plans to launch a smartphone or phablet going forward?
Our model DT-LM72T is a phablet, with dual SIM, which supports 2G and 3G, apart from other tablet functions.
What are some of the differentiating features that would help your tablet be preferred over the competitor's?
Our tablets come with an SST (small screen touch) screen with LED display, which is of far better quality than the usual TFT (touch screen tablet) capacitive screens. Besides, all our products are BIS (bureau of Indian standards) certified, and come with the latest popular applications pre-loaded. Last, but not the least, our key differentiator is the post-sales support available at 64 plus locations across India.
What is the sales target you have identified for this year?
We are looking at capturing a 10% share of the Indian tablet market in FY2014-15, with sales of 300,000 tablets.
Any plans to market the tablets through e-commerce or exclusive tie-ups with educational institutes/healthcare institutions or enterprise customers?
E-commerce and large format retail will be driven by our national distribution partners - Ingram Micro and Redington. We are already working with national and regional system integrator partners to target BFSI, government and education segments.
SmartLink is looking to get into manufacturing its devices from India. How will it compete with global biggies like Samsung, Apple, etc?
For local manufacturing, we are working closely with enablers like Intel and Microsoft to ensure quality specs, affordability and the right hardware for the Indian consumer. With tablet demand expected to reach 3.9 million in FY2014-15 as per MAIT, there is sufficient market for indigenous players like us who can better address the localisation and customisation needs.
Any plans to take your products global?
Our current product line has got favorable response from SAARC and the Middle East, and we hope to strengthen our supply chain in these regions in the coming times.
On the broadband front, do you have plans to partner with any telecom firm, given the frenzied activity in the mobile internet space and enterprise broadband space post the auctions?
Yes, we have been working closely with telecom service providers to address the wireless broadband products, including wi-fi, and also on the infrastructure switching products.