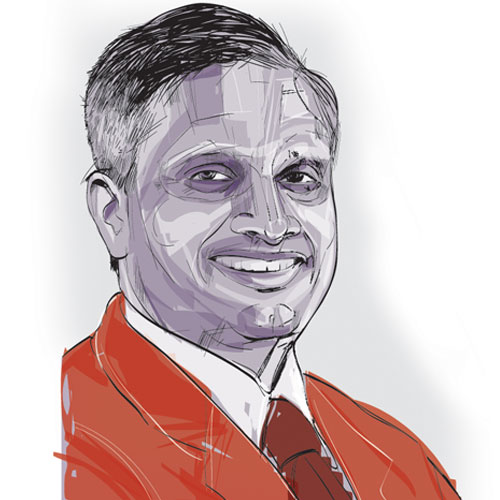 The first president of Infy's global delivery and service innovation space, UB Pravin Rao, is all geared up to take the company to new heights, especially after he was confirmed as board member on Friday. Recently, Infosys promoted two senior employees as presidents, the other being, BG Srinivas, who heads global markets and is also a board member. The company is moving in the direction of its three-year turnaround, Rao tells dna.
On the portfolio change from retail head to president & board member...
It's an honour and privilege to be on the board of Infosys, and I am excited about the opportunity before me. This also means higher set of responsibilities. Today, between BG Srinivas and me, we divided the business portfolio. In addition, BG will be focusing more on the market side and myself on the delivery side.
Would you like to make any changes as first president of Infy?
No, it is more a structural change aimed at improving execution. In order to meet our high aspirations, we had to tweak in the sector roles... that's how the president's position got created. However, apart from people earlier reporting to Shibu, now reporting to BG and me, the underlying structure is the same. It is taking the current sector focus areas to the next level so that Shibu can handle other responsibilities, while BG and me take care of the rest.

It's also been predicted that this presidential role has brought you closer to running for the CEO's post...
I got confirmed on the Board today, became president a week ago. I think right now the focus is more on me executing as per my additional responsibilities. Infy is still going through a transformation, and we want to go back to the historical quality of growth and margins for Infosys, so right now the focus is on leveraging the opportunities in front of us to help Infosys regain its benchmark-setting growth performance.
What are you doing to retain employees, despite top management churn?
There has been no dramatic change in verticals, apart from some people getting promotions because there were vacancies. But apart from leadership changes, there have been no other changes, so I don't see any reason why this would impact employees. Also, in terms of attrition, when you look at absolute numbers, the third quarter is lower than the first and second quarter. That said, attrition has gone up in the last twelve months, which is definitely a cause of worry, as we want it to go back to 12-13%, but in absolute terms, things are trending better, and we are confident that over the next couple of quarters the attrition level is bound to come down.

Any dissent within the organisation towards Rohan Murty's rise at Infy?
Rohan Murty has been brought on to help NRN and he's part of the chairman's office involved in delivery excellence and so on. But he has no role in running the business operations.
Do you think Infy now has what it takes to regain its bellwether status and will three years be sufficient for this, as promised by NRN?
We are on that journey, so it will take a while for us to reach there. However, that is the direction we want and we believe we have the right leadership in place and good depth of talent in the company. We have more than 600 leaders at various levels who can definitely step into any of the shoes, having being groomed for it over a decade. So I think from a leadership point of view we are fairly comfortable and have the right people in the place to make the three-year turnaround possible. We have not done a good job of strategy in the past, but now we are doing much better, and we are very clear about the challenges in front of us. So while it may take a while to reach the bellwether status, that's where our aspiration is and hopefully we will reach there sooner than later.
What do you foresee for the best-performing retail vertical at Infy?
The advancement is much more positive than ten years back; we are slowly seeing discretionary spends returning, which may help us as we have invested significantly in the BFSI business. In retail, we see continued investment by clients in the area of social media, business intelligence, products and platforms space, etc, pointing to a better pipeline than what it was three-four quarters back. Telecom visibility is only for three-four months at a time, as it takes time to turn around. While discretionary spend has come back, its character has changed towards smaller projects.