Come next weekend and all roads will lead to the Bacardi NH7 Weekender music festival at the Embassy International Riding School. Ahead of it's first ever Bangalore edition, Vijay Nair, one of the thinking heads behind the festival gets talking about it.
The Bacardi NH7 Weekender, a three day music festival launched in 2010, is set to hit Bangalore for the first time on December 15 and 16 after successful shows in Pune and Delhi. Known as India's "happiest music festival," it brings together international acts such as thrash metal pioneers Testament, rap, grime and dubstep group Foreign Beggers and UK indie folk-duo Fink, and many, many others. DNA chats with Vijay Nair, the founder and CEO of artist management company, Only Much Louder about what we can look forward to from the Bangalore edition and the type of planning a festival of this magnitude takes.
What made you decide to branch out into Bangalore?
We started the festival in Pune, but we always planned to expand it to other cities. Bangalore has always been a great city for music and festivals; we've organized our other festival Eristoff Invasion in Bangalore for the last two years. We're really looking forward to the first edition of the festival in Bangalore this December.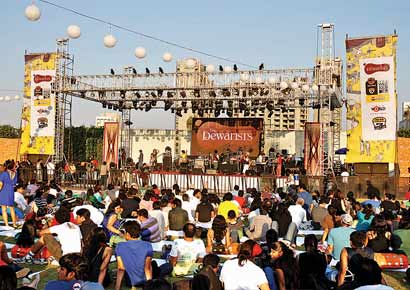 What can we expect from the Bangalore edition of the festival?
Bacardi NH7 Weekender is a celebration of independent music from India and around the world. So you can definitely expect a lot of great music — both well-known festival headliners as well as newer acts you might never have heard of. We have a Royal Enfield café and there's also special parking for Enfield riders. There's more art at the festival this year — some of the finest installation artists are working with us, and the festival is going to look better than ever before.

Are you surprised by the amount of response the festival has generated?
Yes and no. We work really hard on building the entire festival experience including diverse programming. At the end of the day people appreciate the fact that we value them as a ticket buyer and a fan and do everything that we can to make sure it's a great experience for them. We didn't think that it would all happen so fast, even from taking the festival to other cities in its third year... That's been truly overwhelming for us.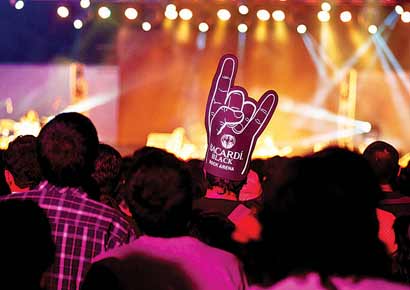 What made you decide to start this sort of festival in India, and what were you hoping to achieve with it?
The Bacardi NH7 Weekender is a multi city, multi genre festival. It started off with a very basic idea that people who love different genres of music (or love all) can come together at one festival. When we started, there wasn't a festival like this in India. It's really about providing the best experience for both the fans, and the artistes.
With over 200 artists, 6 stages and 3 cities, what sort of planning goes into a behemoth like this?
We actually start working on the festival just about as soon as it ends. It takes about a year of planning to put it together each year, from programming artistes to deciding what installation art we'll have at the festival each year.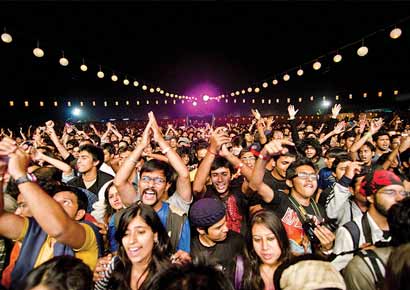 Shows of this size are generally faced with a myriad of unseen problems, how do you deal with them?
We've been organizing shows for the last 10 years, so that experience definitely helps. Besides that, there's always unexpected problems, and you deal with them in the best way you can at the moment!

How did you choose the acts for the festival?
It's the stages that we have that kind of define the lineup. With Bangalore, we had a lot more option as it's the first time we're programming the festival in the city. We try and curate a mix of festival headliners as well as smaller acts that we know people will enjoy.