With changing lifestyles, even the fitness industry is undergoing constant changes.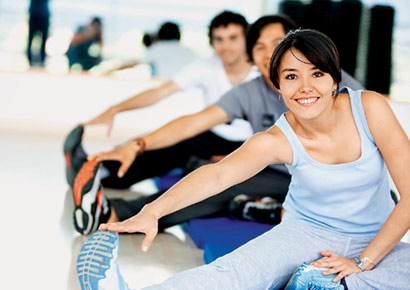 Yoga, gym, aerobics, dance — people are now going beyond the 'usual' to keep themselves mentally and physically fit. With changing lifestyles, even the fitness industry is undergoing constant changes. We spoke to Girish to know what's the need of the hour and how the fitness chain is keeping up with the the pace.
Tell us how has the fitness industry changed in the last 10 years?
For many years, fitness industry in India was restricted to yoga and aerobics. Unlike in the US, where gymming is part of people's everyday life, here in India many were not very familiar with the concept of health clubs. However, people are now becoming health conscious and are acknowledging the benefits of gymming and personal training. The Indian fitness industry is currently at a nascent stage and will require a lot more awareness.

What is the latest in fitness trends?
Due to higher incidence of lifestyle diseases and lack of physical activity in our day-to-day life, people have become very conscious about their fitness. The aspiration to look good is also encouraging people to use various forms of fitness techniques. In recent times, apart from gymming, there is a strong demand for other forms of fitness formulae. Newer technologies like EMS Electro Muscular Stimulation, spas, the Zumba® fitness programmes and obviously, aerobics are very well-accepted and have a huge demand.

Is going to a gym a necessity or a status symbol?
In today's stressful life, I think health clubs are more of a necessity. Increased stress at work, change in environmental conditions and a change in eating habits has led to a sedentary lifestyle and rise in lifestyle diseases. And as I have said earlier, people are becoming health conscious, so it's safe to say that gymming has become more than a status symbol to flaunt.

Exercising v/s dieting?
A healthy and fit life is a right combination of exercise and following a good diet. Exercise increases body metabolism and combined with correct diet, one can stay healthy for long. Fitness centres not only cater to physical exercise, but also guide people on how to maintain the right diet, nutrition, weight loss and also update them about other new forms of fitness. The nutritionists at our health clubs take conscious efforts to recommend the right combination of exercise and diet to our customers.
Your journey in creating the brand Talwalkar as one of the very first fitness centres?
At Talwalkars, we believe in having a healthy body and a healthy mind. It is with this belief that we started the fitness chain. We bring the finest of experience for our members in terms of health club experience, equipments, trainers et al. All our systems are well-integrated and we conduct stringent quality checks in all our health clubs.

How do you keep up with the competition?
Competition is always good to learn, grow and differentiate yourself in the market. Today, we have grown multi-fold to 128 health clubs over 68 cities across India. Our diverse offerings and the health club experience that we offer to our customers across all our studios in India is what makes us different. To ensure impeccable standards, all trainers undergo training at our training school in Thane. In the service industry, the quality of service offered and price sensitivity are very crucial and I think we have managed to meet the principles successfully.