Dissecting a film that left you speechless is difficult. Just let go, indulge in the magic of Barfi!
Film: Barfi! (U)
Director: Anurag Basu
Cast: Ranbir Kapoor. Ileana D'Cruz, Priyanka Chopra, Gauhar Khan
Rating: ****1/2
After you've waited long enough to get into a theatre to watch what seems like a beautiful film, an acutely cute 'Picture Shuru' song sets the tone for a joyride you're about to experience. Steering clear of the bland service announcements, 'Picture Shuru' is a breath of fresh air, just like the protagonist Barfi and his silent, yet happy world.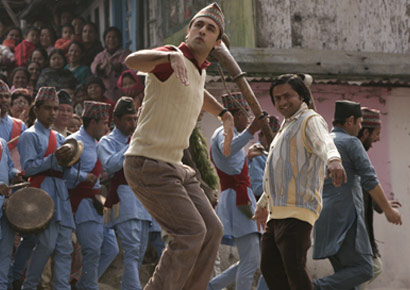 The hearing and speech-impaired Barfi, is a darling, his disability never overshadowing the way he cares, loves and lives in general. Pinched bottoms, comical chases, revolving doors, emotional outbursts, fairly dangerous tests of friendship, overall mirth are all part of his everyday life, vibrant personality. And Ranbir brings him alive with touches that you can't think who else could give to such an intense character.
From start to finish, director Anurag Basu never gives up on Barfi's quirkiness, while in another home autistic Jhilmil's (Priyanka Chopra) ashamed parents have packed her off to a children's home. Told in flashbacks of many peripheral characters, Basu's story touches chords from every angle, risks getting convoluted somewhere in between then comes back on track, Barfi and Jhilmil in tow.
Basu's characters don't demand sympathy, they seek love. Just as a cold Darjeeling of 1972 forms a pretty canvas, Basu airdrops unusual lovers, purges them apart, then brings them back together for rendezvous you wish never ends.
The icy hearts of Darjeeling's residents are a stark contrast to the warm and fuzzy feeling Barfi leaves you with.
The hero here has no dialogue, yet says so much with the serene smile, overt gestures and sign language, reminiscent of the tramp-like aura of Raj Kapoor. Chopra's Jhilmil is an autistic 'reject', having no dialogue again, yet moving one to tears every time she runs behind old and worn out friend Barfi. Ileana D'Cruz is a find. Being the only central character to have dialogue (very minimal again), her eyes convey much more than the spoken word. Saurabh Shukla, Ashish Vidyatharti, Akash Khurana are all effective in their roles. Rupa Ganguly's character comes across as unintentionally funny, but it's too insignificant to dwell upon.
Add to all this, a heavy dose of cellos and violins churning out a haunting background score and songs like Ala Barfi, Main Kya Karoon, Aashiyan keeping you busy long after the film is over. Composer Pritam has produced a winner of a sountrack.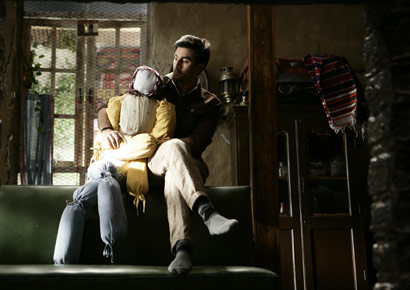 The storytelling leaves you positive, rekindling a lost belief in old-style, unconditional loving. For settings, Basu weaves the dry beauty of Darjeeling tempered with lush tea plantations with the crowded, blingy yet warm and damp Kolkata. Barfi! is a visual and emotional cycle ride, meant to be enjoyed at leisure with loved ones.
For someone who cries easily at the movies, Barfi! is a thorough tearjerker. Dissecting a film that left you speechless is difficult. Just let go, indulge in the magic of Barfi!