Gauri turns covergirl for Noblesse, a sneak peek at the star wife in a high fashion avatar.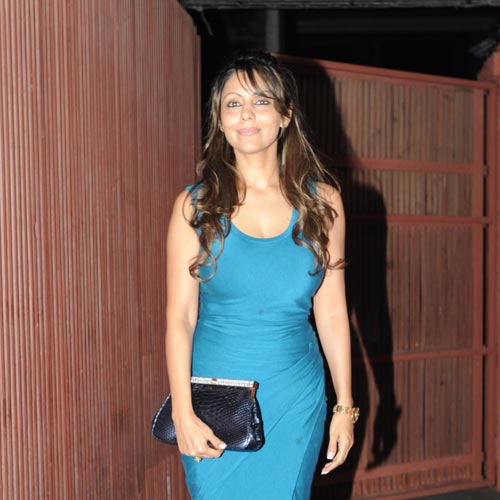 Gauri Khan is at an all-time high with her new baby boy and her new career in decor. Charcoal 8, Gauri's brainchild, is set to commence a new page in artistic decor with the much awaited launch of this plush store. In an interview with the newly launched luxury almanac, Noblesse India captures the star wife in her home Mannat. Here she talks about life and work. Read on for excerpts...
Tell us about Charcoal 8...
I have always been very meticulous about how I decorate my own home. As more and more people saw that, I started getting offers. Then one day we figured that we wanted to showcase an ideal space that could house everything you would need to do up your home. Raghuvanshi Mills seemed like the ideal place because it is the interior hub. What we've started is more like a boutique than a store — a lounging space that showcases design. It's called Charcoal 8 because there are eight of us handling various aspects. The wood, bathroom fittings, wallpapers, furnishings, lighting, pieces by Sussanne... and so on. The idea is to have everything under one roof. I'm doing the accessories. I have selected people who help us put things together in the store. I'm also planning to curate a selection of smaller pieces because the homes in our city are smaller.
How have you and Shah Rukh kept your children grounded? Considering they are celebrities in their own right...
SRK has been into the kids and has been spending a lot of time with them despite his schedules and stardom. He and I have had a very different childhood as compared to our children and we try and help them find a balance. All mothers invest immensely into their children, but fathers tend to get busy with work and assume that role. I give him a lot of credit for being very hands on — it makes a lot of difference.