The actress talks about the steaming competition at the box-office while sharing plans for the day.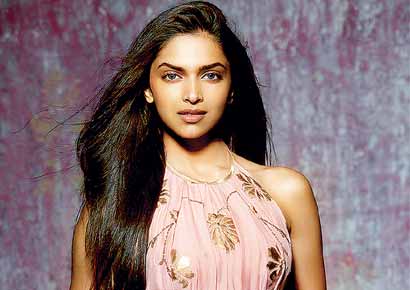 Birthday girl Deepika Padukone talks about the steaming competition at the box-office while sharing plans for the day.
How are you planning to celebrate your birthday today?
Well, I will be shooting for Ram Leela, so it will be a working birthday for me. But I have already got the best gift I could expect... my parents have flown down from Bengaluru and have agreed to come with me on the sets today. So, that's special for me, getting to spend quality time with them even if it is on the sets.
No partying?
No plans as of now. I anyways don't like partying on my birthdays. I prefer spending it at home with family. And given the time I have to be away from them, it's a real treat for me.
This year you have an interesting mix — Race 2, Kochadaiyaan, Yeh Jawaani Hai Deewani, Chennai Express and Ram Leela — coming up and all belong to different genres, so which one's more challenging?
All genres have their own challenges. As for the mix, I hadn't planned to do or not do a particular genre. I just picked from what came my way and it's only when I started shooting for them, I realised how different they were from each other. They are all poles apart. Like Race 2, Chennai Express, Ram Leela are all different points of a triangle. And it's exciting like that... being something new on camera everyday.
You started your career with Shah Rukh Khan. How is it teaming up with him again?
You know, after Om Shanti Om, we knew that the next project that we do together has to be even more special than our first one. And Chennai Express was that special film.
How has your equation with SRK changed?
In a way nothing has changed. Shah Rukh is just as caring and giving as an actor. But yes, I do feel a lot more confident and comfortable around him than I was back then.
How do you look back on your Bollywood innings so far?
I feel that I'm very lucky to get the kind of roles that I have been getting, to get to work with the kind of filmmakers and co-stars that I am. But I don't believe in resting on any laurel, so the hard work's on!
The competition's getting hotter and fiercer by the day. How do you tackle that?
I won't deny that I am ambitious and competitive, but it's nothing to do with others. My hands are too full with my work and films to get a chance to look around. There's no time to take a look at what the others are up to. Five films releasing in one year, there's me giving enough competition to myself (laughs).