Shilpa Shetty-Kundra reveals how she regained her pre-baby body in just a few months.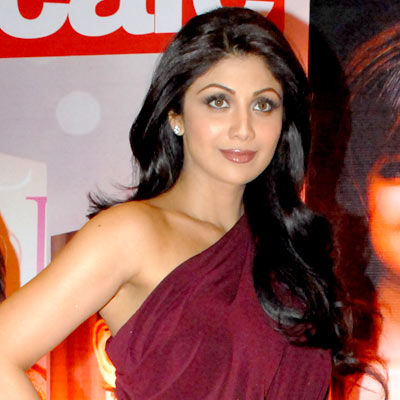 Shilpa Shetty-Kundra reveals how she regained her pre-baby body in just a few months.
Everybody is talking about how quickly you got back into shape so soon after your pregnancy...
I have always been known for my body, health and fitness. However, for five months after Viaan was born I didn't think of my weight. I was not able to do some things that I used to do earlier as I had put on 20 kilos. I realised this one day when I bent to pick up Viaan. More than about not being fat it was about being fit. Fortunately, I had a good trainer. After five-and-a-half months of exercise I had lost 18 kilos.
Any tips for new mommies?
If I can lose weight, anyone can. I would like to tell new mothers not to ignore themselves. It's just about exercising for an hour every day for four-five days a week and eating right. Usually, mothers use the excuse of not having any time for exercising, as they are busy looking after the child. But that's just being lazy. For the first nine months, a child sleeps a lot. Mothers should utilise that time to do some cardio and gymming. Remember you are doing it for yourself and to be fit.
How about bringing out your DVD on it?
Shemaroo has been asking me and I take it as a huge compliment. When I brought out my first DVD, it was something that came from my heart. Yoga is something I practiced and it was my way giving back to people who believed in fitness.

Nach Baliye is heading towards the finale. How has your experience been?
Time has flown fast and we are just five weeks away from the finale. I have enjoyed it. I had a baby but I was back to work pretty fast because I could balance between the two very well.
How did you manage?
I had to shoot only for one day in a week, which is the main reason I took it up. We shoot on Tuesdays which is why every Monday I start getting withdrawal symptoms. I start thinking about being away from my son Viaan for 12 hours, which is pretty long. It is really difficult to leave him but I have great support from my family. For one, my husband (Raj Kundra) takes an off that day and even my mother and sister are around to care for him.
What happened to the film that you were producing?
We've just started producing it and even as I am talking to you I have got five missed calls. We are trying to get a big hero and soon we will make an announcement.
Are you open to doing films now or an item number?
I just had two offers today but I don't even have the time to read the scripts. Viaan is my priority and films involve long schedules and I can't stay away from my son. As I said, even the TV show I took up was only because I shoot once in a week. Also, I am very busy otherwise with my spa which will soon open in Kolkata and Bengaluru.
How involved are you in your husband's sports venture Super Fight League (SFL)?
I was pregnant when Raj started SFL. I was part of the self-defence and fitness camps of SFL. It's a good platform for both males and females. Soon we will be having a SFL Boot Camp where we will be housing fighters to be trained with nutrition experts. We are also launching fitness studios across India.