AMC's Breaking Bad is definitely one of the most brilliant shows on television right now. A critical and commercial success from the get go. Breaking Bad follows a chemistry teacher, Walter White as he is diagnosed with inoperable lung cancer and descends into a world of dealing Crystal Meth, drug cartels, murder, deceit and a darkness like no other.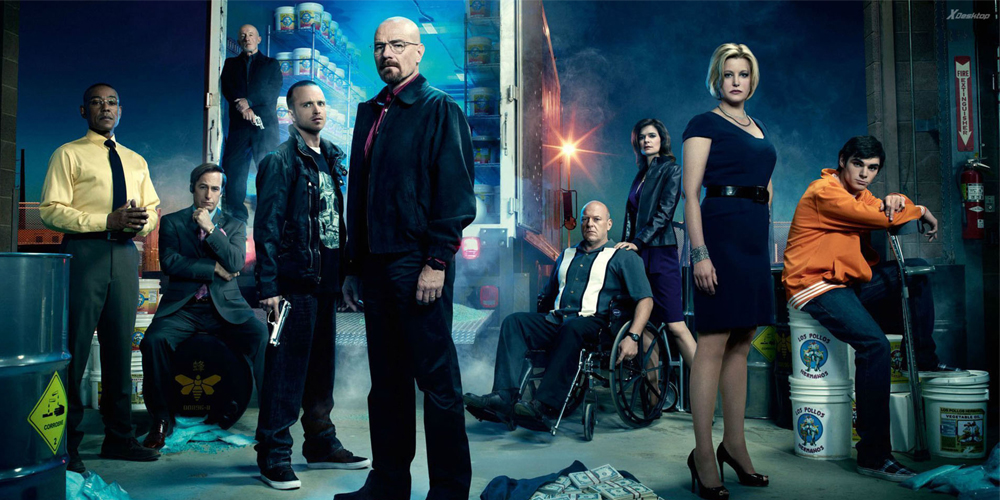 Bryan Cranston plays the lead character in one of his finest roles to date, winning three consecutive Emmy awards for Outstanding Lead Actor in a Drama Series for this role. His ability to transition from Heisenberg (The alter-ego he uses when he deals) to Walter White is so mesmerising and convincing that it almost makes him seem like two characters altogether. The writers of the show definitely know what they're doing, using all the supporting characters to the max, especially Skyler White (played by Anna Gunn who won an Emmy for her performance as well) and Jesse Pinkman (played by two time Emmy winner Aaron Paul). As this landmark show comes to a bittersweet end, the show as of now remains as per various lists The Greatest Drama Series Of All Time.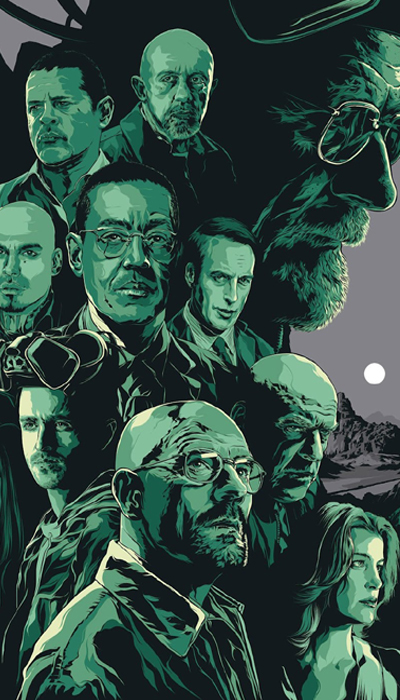 The highest-rated show on Metacritic, boasting a rating of 99/100, Breaking Bad will complete its five season run on AMC on September 29, 2013. Now, many people contest that Game Of Thrones, The Sopranos, The Wire and Mad Men have all been called the greatest shows of all time. Granted they're all brilliant shows in their own right. But the cast and crew behind AMC's Breaking Bad have not only created waves in television, they have most definitely redefined the genre. Vince Gilligan created such an interesting, engaging and absolutely unpredictable show that you just can't help but be drawn into it's dark and tense atmosphere. There are several points in the show, where you just have to stand up and say 'No, that did not just happen.'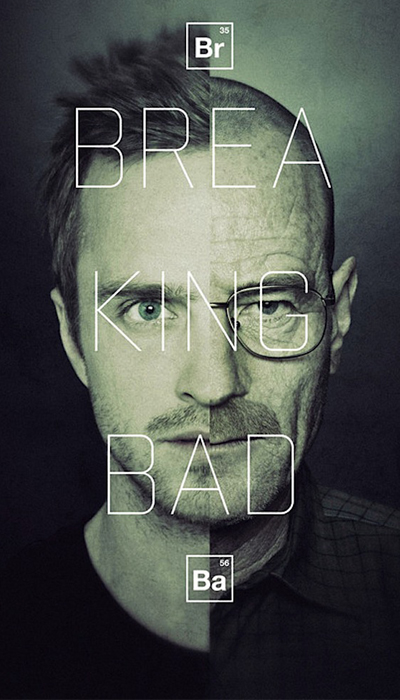 Breaking Bad as a show, not only throws away the normal conventions in a TV drama but deliberately goes against them to prove that normal conventions aren't what makes for good television. Television finally has a show that would just not compromise and would tell the story as it is needed and not because of what ratings dictate (Not that they have a problem with that anyway).
The highly anticipated series finale definitely has a lot riding on it, because frankly great shows don't always end well (Yes, I'm talking to you Dexter) and the problem is they generally don't have a conclusive ending (The Sopranos, The Wire). But Gilligan is definitely leading to an inevitable end. The pacing of the fifth season (both halves) is a true showing of brilliance in direction and writing, and is pushing you down a hallway with only one door at the end.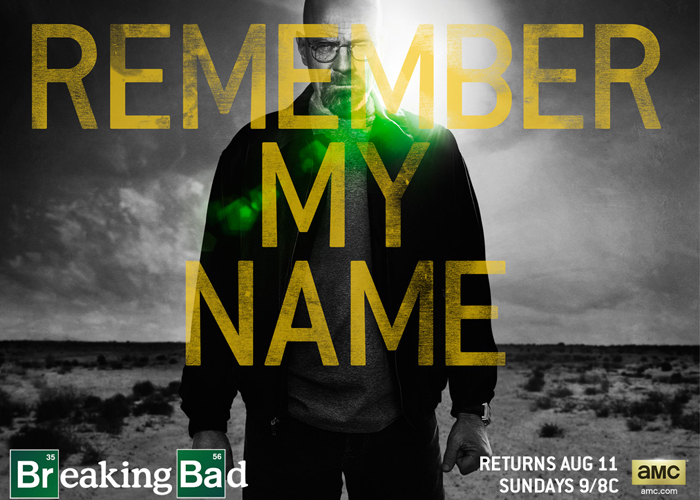 Seasons one through five have so dramatically changed the characters, that if you go back and watch it from the first episode you'd actually wonder how they were ever this way in the first place. A show with a diverse character list that get drawn into the madness of Heisenberg, can't expect to keep all the characters at one set mode. Picking a favourite scene or a scene that blew your mind would be so difficult because, frankly there are just too many. In addition the show has so many Easter Eggs (hidden clues between future and past events) all through out their seasons, that even the producers sometimes can't identify them. Camera work, absolutely top class writing and a brilliant creative mind in Vince Gilligan make the show which isn't even a mythology show, one of the most intricate of all time. As a huge fan of the show, I can't wait for the finale tonight, and definitely don't know what to expect.
Here's a video to remind you just how awesome the show is.
( All the views and opinions are the author's personal views and opinions)