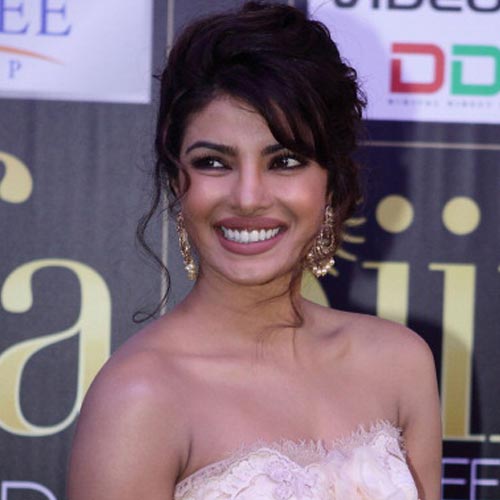 On Thursday, Bollywood actress Priyanka Chopra created an account on Reddit​ and became one of the rare Bollywood celebrities to venture into the labyrinth of Reddit and conduct an Ask Me Anything (AMA). As the name suggests, Reddit's AMA allows its users to ask the person conducting the AMA anything they want.
The AMA started off smoothly enough. Chopra introduced herself and invited users to ask her anything they pleased. "Hello Reddit… it's Priyanka. I'm currently crisscrossing the world shooting for a film in Europe, attending a family wedding in the US, taking care of business in India! But I'm taking time off from all of that to have a conversation with all of you."
Questions poured in from users on Reddit. Chopra was genial as she answered questions on films, her work on the upcoming film on Mary Kom, her journey from acting to singing, her love of nutella cake and her favourite holiday destination. Chopra didn't seem to shy away from controversial questions.
On legalization of homosexuality she opined, "I believe that people should be free to live the way they want to. Love is love and is not defined by whether you are homosexual or heterosexual! Very simply, I believe in the adage 'to each his / her own'. I firmly believe that everyone is entitled to their own sexual preferences."
On the racist backlash after NFL Thrusday, she said, "Hey the world has its fair share of haters and you can't let them decide your fate. I love making music and making movies."
But soon the questions turned confrontational as users attacked her accent, use of autotune in her music videos and asked her about the road in Mumbai that was named after her dad and why she endorsed cosmetic creams.
As these questions went unanswered, the redditors started answering each other with comments that she had fled and that a media/PR team was handling the AMA.
The conversation took a turn for the worse when Chopra seemed to have disappeared. Reddit can be a haven for the nasty and bizarre. Questions started to range from whether she liked batatavadas and gujarati donkeys to how much she spent on plastic surgery and how often she bleaches her body. A user commented that Chopra's cherished moment with dad was watching Old Boy together, a film known for its incest angle.
Celebrity AMAs go viral and, when they go well, win over several fans. But Chopra seems to have drawn the short end of the stick.