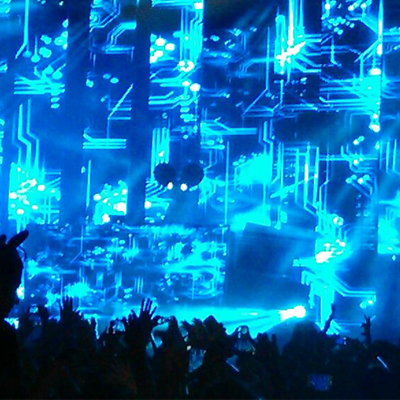 Deadmau5 for the first time ever, performed in Mumbai, the first stop of his India tour. The gig was at the Mahalaxmi Race Course, and involved flashing lights, amazing visuals, hordes of EDM fans all dancing to the beat of the 'Ghost N Stuff' DJ.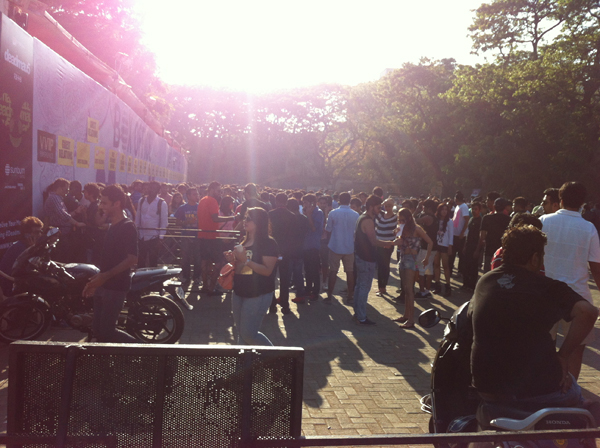 The gates opened at 5pm, but there were lines almost miles long hours before.The concert opened with Dutch DJ R3hab who brought the energy up instantly with his two hour set, getting the crowd raging and dancing, all ready for deadmau5 to come in and take over. R3hab's set involved energetic and fluid tracks that created a great vibe right before the main act.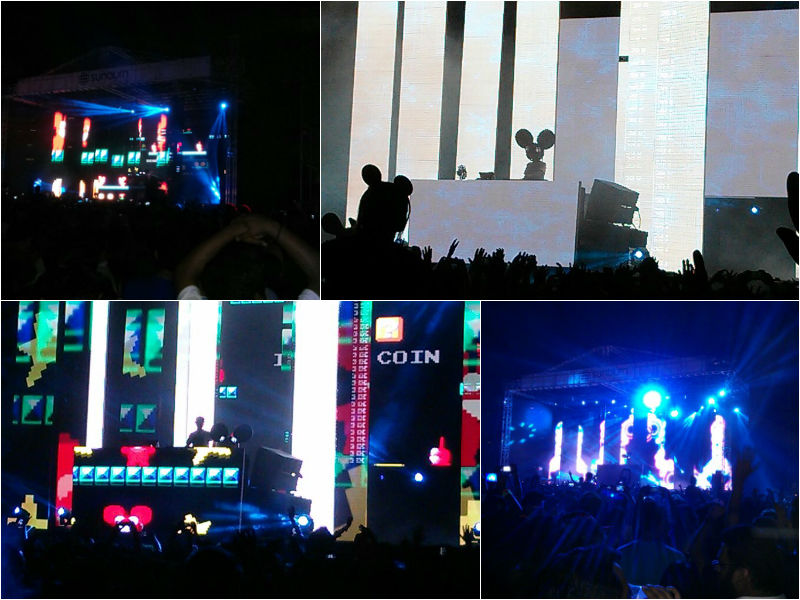 Going along with the tradition of Sunburn shows being absolutely brilliant when it comes to lighting and sound, The visuals were done by up and comers Wolves and they created some intense visuals that made the crowd go wild.
The deadmau5 visual team took over when the the man himself entered the stage, and although there was a ten minute break between DJ's, the mau5 had everyone on their feat from the first beat itself. His first gig in India was christened by his remix of Daler Mehndi's popular 'Tunnak tunak tun', which got the crowd singing along and showing of their Indian spirit. Deadmau5 played most of his hits, 'The Longest Road', 'Ghosts N Stuff' and others. The concert was a raging success, with the fans exciting the race course, still singing along to the beats of the EDM legend.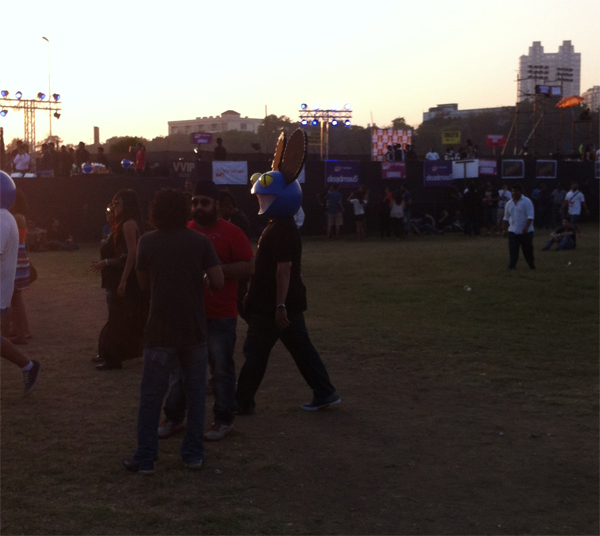 As deamau5, himself said, India is a country with an unquenchable thirst for EDM.
Hahahahaha @deadmau5 having Lassi :D @SunburnFestival pic.twitter.com/UtCxkAzBUP

— MaD NoiZe (@ManicheKeswani) March 15, 2014
Nobody messes with this driver @deadmau5 thanks for the ride home :p @SunburnFestival pic.twitter.com/lAgTBvtjY4

— Denver Viegas (@DenverViegas) March 15, 2014
Thank you Mumbai!!! (And thank you got sharing that lassi with me, delicious!)

— deadmau5 (@deadmau5) March 14, 2014
Thank you @SunburnFestival .. @deadmau5 was absolutely INSANE! <3 #deadmau5mum @Sagar0307 @PlanetSunburn pic.twitter.com/Vrhs2XESso

— Charvi Bastikar (@CoffeeMonsterr_) March 16, 2014
got goosebumps when @deadmau5 played ''my pet coelacanth'' u made us go mad,you r so damn good,kickass night #deadmau5mum #Deadmau5India

— NaVIn MooRe (@navinmore02) March 15, 2014
Stoned Bombay.@SunburnFestival @deadmau5 #Deadmau5Mum. pic.twitter.com/FjmqwGUHWv

— Miraj. (@MirajMUFC) March 15, 2014
The person who enjoyed Tunak Tunak Tunn remix the most was @deadmau5 himself. He was tripped so awesome while playing it. #Deadmau5mum

— Pankaj A (@panku_) March 15, 2014
that was the best gig of @SunburnFestival i ever been #deadmau5mum was fcking epic :) @deadmau5 was amazing:)

— NaVIn MooRe (@navinmore02) March 15, 2014
Those visuals yesterday at the @SunburnFestival with @deadmau5 was insane. Can never get over it! @dadalife was so much correct #Deadmau5Mum

— Gunned Madridista!! (@hariharan_RK08) March 15, 2014