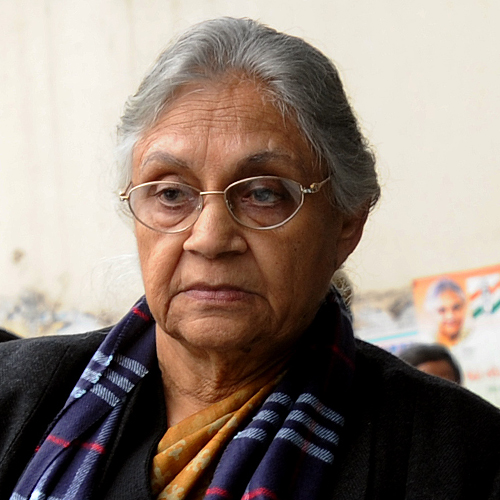 Something big has happened this past week. While the focus of most political analysts is on individuals, there is a need to read the bigger message behind the results of the elections in Delhi, Rajasthan, Madhya Pradesh and Chhattisgarh. The clear winner here is "governance".
People in Delhi and Rajasthan voted overwhelmingly against the lack of governance and transparency, while those in MP and Chhattisgarh continued their belief in the governance provided by the incumbent governments.
Let's look at each state and how governance, or the lack of it, affected voting.
MP is, in a way, the laboratory of the BJP's governance model after Gujarat. When the BJP came to power here in 2003, the state was a part of the BIMARU states (Bihar, MP, Rajasthan and Uttar Pradesh – states then considered backward). The decade-long BJP rule, especially the period after Shivraj Singh Chauhan took over as chief minister, saw huge emphasis on infrastructure development and on achieving inclusive growth with empowerment rather than sops. Be it girls' education, agricultural assistance to farmers, or training youths to become engineers on government projects, most of Shivraj Singh's policies have been on empowerment. His humility and transparency add to his charm and popularity amongst the people. He is possibly one of the few CMs who doesn't promise freebies. Yet, the people of MP don't seem to mind that. The win of politics of empowerment is the story of MP.
Completely in contrast to this is the case of Rajasthan. The Congress government in this state was a status quo government for the initial three and half years. Only later did they feel the need to do something. In true feudal tradition of Congress governments, they fell back on sops. Free medicines, laptops, grains and more. All these without a well thought out delivery system. Slowly, Rajasthan looked like a freebie state. Still, the Congress government was not just voted out but totally decimated. Two less seats and they might have lost even opposition status in the assembly; a clear sign that voters are unforgiving if you don't have any kind of governance for the first few years and later try to bribe them in the election year with freebies. It might have worked earlier, but this is new aspirational and unforgiving India.
One may argue that the BJP won in Chhattisgarh in spite of giving sops. The answer is that Raman Singh didn't rely on freebies only in the election year and never used them as just a card. If his government spoke of food security, he also ensured a working, non-corrupt public distribution system (PDS) which even the Supreme Court applauded. If a state's residents need entitlements, it has to be backed by an efficient and transparent delivery mechanism, and Chhattisgarh proves that. Raman Singh's win assumed greater significance considering the emotionally charged political climate in Chhattisgarh after many top Congress leaders were killed by Naxals. It was very easy for this election to be fought on an emotive plank rather than governance. The Congress tried hard to raise emotions. But the people overwhelmingly set their own agenda as governance. For a Naxal-infested state, this is a big achievement.
Finally the smallest state but one which gets maximum coverage – Delhi. Sheila Dikshit's fifteen-year-long rule ended in the Congress being routed and a personal defeat for the CM. The message coming from Delhi is that political arrogance has not gone well with the voters, nor has the non-transparent manner in which Delhi was governed. The emergence of the Aam Aadmi Party (AAP) is a message to established parties that citizens want a pie of the governance and will no longer run shy of just being part of the political system. This works as a check on the existing parties.
But it's easy to talk about 'corruption of power' when one has no power in hand. The true test of character comes when you retain your integrity while in power. That is the biggest challenge to the AAP. It's failure in this challenge can seriously damage the faith of many urban voters, while its success can give politics a new paradigm.
One more interesting aspect of these elections was the way some local dynasts lost. If this is a trend and not just an aberration, then it is a great beginning to end the feudal arrogance in our political system.
The larger message of the polls is that Indians now aspire for a better living. They no longer want freebies or promises of freebies. They prefer systems which empower and which are transparent and open to change. The voter is both unforgiving and loving, depending on only one thing: the quality of governance provided.
Jiten Gajaria is Convenor, Social Media Cell, BJP Maharashtra. He is also an entrepreneur and writes on political issues. He tweets at @jitengajaria.