On the birth anniversary of father of Indian Constitution Bhim Rao Ambedkar, we repost an article that we published a few days back in which he spoke about three dangers to Indian democracy. These three warnings become even more important as we witness an ugly personalised electoral battle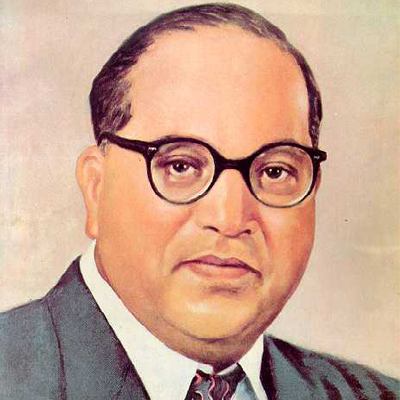 While addressing the constituent assembly on November 25, 1949, BR Ambedkar said India had known democracy is some form or other much before the British arrived. He used the example of Buddhist Bhikshu Sanghas and emphasized that their functioning was in many ways similar to a modern parliament. India lost this democratic system somewhere down the line, he said, and while the constituent assembly was preparing India to be a democratic country once again, there was a possibility that India could lose its democracy a second time.
Ambedkar issued three warnings, and believed paying heed to them was critical to ensure our democratic institutions did not get subverted. In the past 65 years, we have often trifled with and sometimes totally disregarded these warnings. Luckily, the strength of these institutions was enough to avoid permanent damage from our indiscretions. However, as we gear up for our 16th general elections, let us take another look at where we stand with respect to these warnings.
The first warning was to do away with all methods of revolution, including the Gandhian method of Satyagraha. Ambedkar believed that while these methods were warranted under the British Raj, there was no place for them when constitutional methods were at our disposal after Independence. Let us look at the two methods of revolution – violent and non-violent – separately.
India has witnessed sporadic armed rebellions throughout its history. It started with the peasant revolt in Telangana, and even today, 67 years after independence, we are still dealing with armed uprisings in some areas, mostly concentrated in the Naxal belt and parts of Kashmir and the Northeast. Though these activities haven't had a drastic effect on the overall democratic processes, they have certainly had a noteworthy localised impact.
Gandhian methods, on the other hand, have been more common, with far greater acceptance. In 2011, Anna Hazare and his anti-corruption movement used Satyagraha to compel the government to pass the Jan Lokpal bill. Although a lot of people believed their cause was noble and justified, some saw it as unwarranted infringement of civil society on legislative prerogative. It can also be argued that this movement was partly responsible for the policy paralysis, experienced by the current government over the past few years. Most recently, Arvind Kejriwal, while chief minister of Delhi, tried to use Satyagraha as a tool to pressure the central government into granting full statehood to Delhi. These methods, irrespective of their noble agenda, do fall in the grey area, and should be used as the final resort instead of the first one.
"If we wish to maintain democracy not merely in form, but also in fact, what must we do? The first thing in my judgment we must do is to hold fast to constitutional methods of achieving our social and economic objectives. It means we must abandon the bloody methods of revolution. It means that we must abandon the method of civil disobedience, non-cooperation and Satyagraha. When there was no way left for constitutional methods for achieving economic and social objectives, there was a great deal of justification for unconstitutional methods. But where constitutional methods are open, there can be no justification for these unconstitutional methods. These methods are nothing but the Grammar of Anarchy and the sooner they are abandoned, the better for us."
The second warning was to avoid hero-worship, regardless of how great or tall the leader is. Ambedkar believed hero-worship was a sure way to the degradation of democratic institutions, and would eventually lead to dictatorship. India has already gone down this path with Indira Gandhi. The 'bhakti' of her followers made her believe she was greater and more important than the institutions she represented. The country nearly saw the death of democracy when she decided to enforce the emergency in June 1975. We were lucky the suspension lasted just 21 months, and in the subsequent elections she was made to realise her mistake. One would believe a country that witnessed such an event would have learnt from it. But based on what we're seeing in these elections, that doesn't seem to be the case. A large part of the Indian population seems more than eager to put themselves, along with many things this country stands for, at the feet of the frontrunner, Narendra Modi. The legion of Modi's 'bhakts' and their blind 'bhakti' is second only to what Indira Gandhi managed in her time.
"There is nothing wrong in being grateful to great men who have rendered life-long services to the country. But there are limits to gratefulness. As has been well said by the Irish Patriot Daniel O'Connel, no man can be grateful at the cost of his honour, no woman can be grateful at the cost of her chastity and no nation can be grateful at the cost of its liberty. This caution is far more necessary in the case of India than in the case of any other country. For in India, Bhakti or what may be called the path of devotion or hero-worship, plays a part in its politics unequalled in magnitude by the part it plays in the politics of any other country in the world. Bhakti in religion may be a road to the salvation of the soul. But in politics, Bhakti or hero-worship is a sure road to degradation and to eventual dictatorship."
The third warning was that India should not just remain content with political democracy, but strive for social democracy as well. Ambedkar said if we as a society continue to deny equality in our social and economic life, then this could one day become a threat to our political democracy. Since independence all governments have claimed to pursue the cause of social and economic equality; however, the progress made so far is hardly adequate. And though this might not seem as a major threat right now, if this issue is consistently ignored, it has the potential to jeopardize our political democracy.
"On the 26th of January 1950, we are going to enter into a life of contradictions. In politics we will have equality and in social and economic life we will have inequality. In politics we will be recognizing the principle of one man one vote and one vote one value. In our social and economic life, we shall, by reason of our social and economic structure, continue to deny the principle of one man one value. How long shall we continue to live this life of contradictions? How long shall we continue to deny equality in our social and economic life? If we continue to deny it for long, we will do so only by putting our political democracy in peril. We must remove this contradiction at the earliest possible moment or else those who suffer from inequality will blow up the structure of political democracy which is Assembly has to laboriously built up."
It is easy for us to think that these warnings were relevant during the dawn of a new democracy, when the future was uncertain, and they don't hold true for a democracy that is over 60 years old. However, it would serve us well to remind ourselves, that to hold on to what we have we should remain vigilant to all possible threats, including the ones mentioned above.
Read the full transcript of his speech here.