Media reports have been dwelling on the possibility of fuel costs going up because of the Iraq conflict with rebels. That, they say, could mean higher prices of almost everything, thus stoking inflation further.
But talk to those in the oil industry, and they shake their heads perplexedly. That's because an increase in oil bills for India is not very certain at this stage.
First, because the fighting between Iraqi forces and armed rebels is taking place in the North and Northwest. Most of Iraq's oil wells and the export hubs are in the South and South East.
Second, it is not yet certain whether India has long term oil contracts with Iraq, or whether it has opted to purchase on a spot basis. If it has long term contracts, any increase in oil prices could spare India. If they are on a spot basis – well, India could be in a bit of a spot.
Third, only 23% of India's energy requirement comes from oil.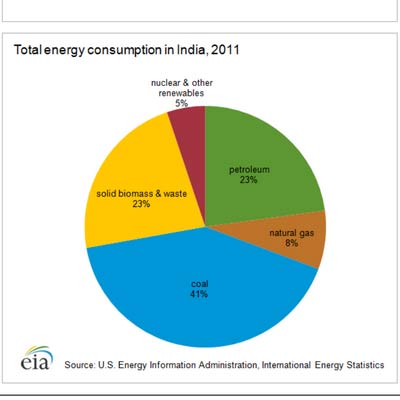 Much of the rest is met through domestic sourcing. India has conventionally depended largely on coal, though the share of biomass and waste has been increasing steadily. India also imports some of its gas requirement.
Fourth, Iraq accounts for just 13% of India's fuel import.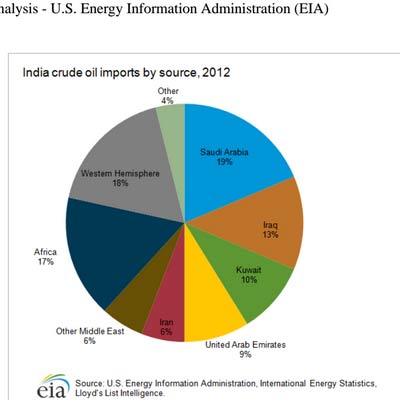 And the share of Iran in India's import basket has been climbing steadily. Fifth, oil prices continue to hover under $105.5 per barrel. The increase in prices, therefore, has not been very significant as of now. Moreover, if India imports petroleum, oil and lubricants (POL), it also exports POL items.
The net difference between the two is not too large to worry a but overmuch. But there is no denying that India is still heavily dependent on oil imports. India is the fourth largest consumer of oil and petroleum products after the United States, China, and Japan. It is also the fourth largest importer of oil and petroleum products.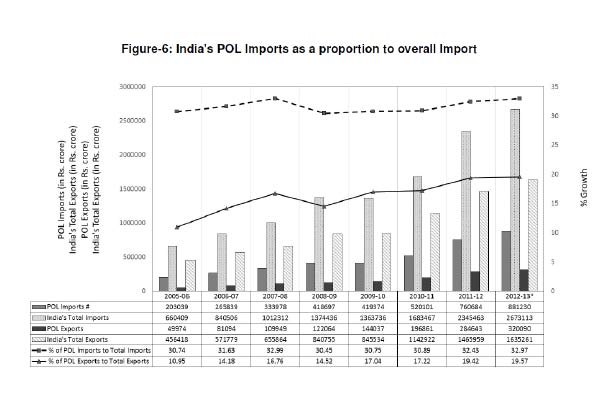 Source: Government of India
Hence, India could see some increase in fuel prices. However, the situation may not go out of control thanks to the enormous leakages that already exist in the domestic oil distribution network.
Consider, for instance, the theft of subsidised diesel and kerosene (and naphtha) which contribute substantially to fuel adulteration (truckers are known to mix relatively expensive diesel with significantly cheaper kerosene and naphtha). A careful tweaking of such leakage points could easily help the government offset any price increases that oil prices could cause. Ditto with the issue of subsidised cooking gas to households.
Conclusion: It is too early to say if there will be an increase in oil prices. But expect the government to clamp down hard on leakage points in the oil sector. Expect postponement of any gas price increases based on the Rangarajan committee report.