The apex court rightly directed that police officers be penalised for acquittals. But the solution proposed reveal why comprehensive police reforms are non-starters.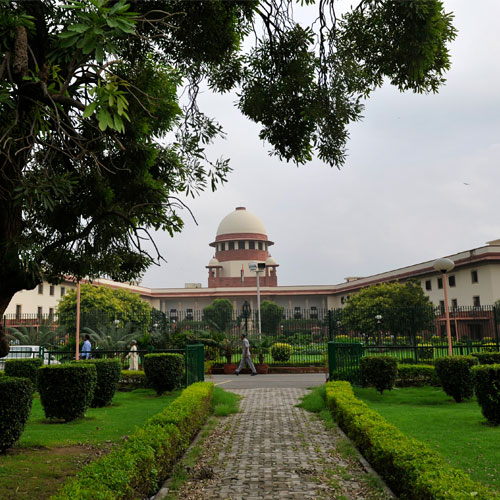 The inability of the criminal justice delivery system to arrest the steep decline in the conviction rates in criminal offences is evident from the Supreme Court's directions last week. State governments were asked to identify the culpability of police officers in cases ending in acquittals.
The conviction rate in criminal offences has fallen from 62.7 per cent in 1972 to 38.5 per cent in 2012. More alarmingly, the national conviction rate in rape cases is just 24.5 per cent. The state of the nation is evident from more dismal statistics; in big states like Maharashtra, West Bengal, Odisha and Andhra Pradesh the conviction rates are even less: they hover between 7 and 20 per cent. Punishing police officers and prosecutors for flawed investigation and prosecution would certainly help improve matters. But would this only lead to more instances of planting of evidence to secure convictions? It is a vexing question requiring a studied approach.
The Supreme Court's big idea: create a standing committee of senior police officers and prosecutors to examine acquittal orders and record reasons for prosecution failures to help fix responsibility on policemen or prosecutors is also an example of reinventing the wheel. We already have the examples of hardworking judges recording, in their judgments, in a detailed manner, the investigation and prosecution flaws responsible for acquittals. They also forward copies of such judgments to police commissioners in cities and superintendents of police in rural areas requesting action against cops who messed up investigations. During trial, judges peruse the chargesheet, vet the evidence, record witness testimonies, hear opposing arguments, and thus are best placed to make an independent finding of investigation/prosecution flaws. At a time when the police and courts are heavily burdened by pending cases, vesting this task with courts, rather than creating a standing committee to replicate the judge's efforts, will save time and money.
Already, many state governments are in contempt of Supreme Court orders in the 2006 Prakash Singh case where important guidelines were laid down to revolutionise the functioning of the police force. The SC wanted the insulation of the police force from political pressures through the creation of a state security commission, separation of investigation and law and order duties, fixed tenures for police officers, creation of a police establishment board for appointments and transfers, and police control authorities at the state and district levels to hear complaints against police officers. In most states, these guidelines have only been partly or never implemented.
For a holistic solution, the Supreme Court can enforce its own Prakash Singh guidelines and transfer the identification of errant police officers to the police control authority (PCA), which was meant to perform a similar role. The "functional" PCAs are starved of adequate officials and meet rarely while most states are yet to institute PCAs at the district level. As a result, complaints have been pending at PCAs with no hope of redress. The prevalent approach of retired police officers and bureaucrats heading these PCAs instead of civil society members and judges have not helped either. Acquittals are clearly a result of shoddy investigations when the accused are socially and politically powerful and the victims, already vulnerable, face secondary victimisation from hostile police officers. In the changed political scenario, the arms of the State — governments and courts — are fast running out of excuses for the poor conviction rate. Once the 2006 Prakash Singh guidelines are implemented in toto, ideal circumstances for the Supreme Court's directive on penalising police officers will ensue.