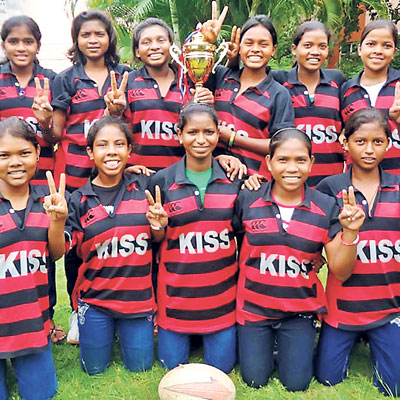 Twenty-three years ago, our training at the Lal Bahadur Academy in Mussoorie was a great chance to taste different domains of knowledge. One met peers from very diverse backgrounds, with just about any and every perspective or worldview.
Once on a real long train journey, my batch mate was as bored as he was restless. His volley of complaints amused me. Sensing that, he smirked and sheepishly said that some people may find even cowdung interesting! A completely unintended consequence of this remark was that my mind started working…. True to my grain, I had mentally listed out the possible uses and benefits of cowdung! I didn't utter these aloud, lest he blow his already precarious fuse.
The diehard optimist in me has helped, as one has grappled with the turns, twists and bends that the enigma called life unfolds daily. Hence, the title, Silver Lining, of this column is a near authentic prognosis of my mind state and worldview. But, even against the cobbled path paved with silver linings, once in a blue moon, we come across a dazzling, spectacular story, which completely brooms you off your boots!
Last week on a visit to Odisha, I was treated to an 'Aha' experience at Kalinga Institute of Social Sciences (KISS). This was indeed a Kiss of Life and Giving.
Over 20,000 tribal students from across Odisha live and study in this haven called KISS. This is not counting the thousands, who have passed out over the last 20 years of its existence. Developing these young students on various dimensions, this is a direct, visible transformation of their lives. Entering the gym, I was stunned seeing the series of medals, trophies and shields lining the walls. Incidentally, a full, girls rugby team of the school is all set to leave for the UK in the first week of this month to compete in an international tournament. Had they continued in their villages as other children, would they ever have played at the state or district levels, leave alone the dream of being propelled into the international rugby arena?
Starting their day at 5.30 am, these children from KG to PG have a packed day filled with prayer, studies, art, craft, music, dance and games. The huge dining hall can serve as many as ten thousand children at a time.
Sitting under the trees, well past sunset, interacting with the girls, hearing their experiences, getting a peep into their lives was great. What was truly inspiring like cherry on the cake's icing was the modest life force behind this tremendous work.
49-year-old Achyut Samantha lost his father at the tender age of four. Instead of complaining and delving on his bruised and scarred childhood, he decided to act… act with a supremely compassionate vengeance for 18 hours daily, offering his very life to KISS. He attributes all his success to the grace of Lord Jagannath, whose temple is located in the centre of KISS.
The medical centre, language labs, library, sports facility and RO water plant were well-equipped, yet modest without any fancy frills. But are absolutely thriving and breathing with sweat, life and love. The twinkling eyes, smiling faces and brisk gait of these kids have stolen the hearts of many visiting world leaders.
If one single man, with no support, could create a paradise of this scale and complexity, what is it that our educational leaders with large resources can't do?
The sweet prayer of Nirupama, the dreams of rugby champions Liza and Parvati of KISS filled me with great hope that evening. This is a must see, must experience and must feel for every Indian who loves India; well, for every human being who loves humanity.
Jayanti S Ravi
The author is a Harvard educated civil servant and writer, now working in the education sector