Struggling Kashmir woman called for help, CRPF gifted her a sewing machine
The young woman was struggling to feed her family, and had sought the CRPF's help to set up her own tailoring business.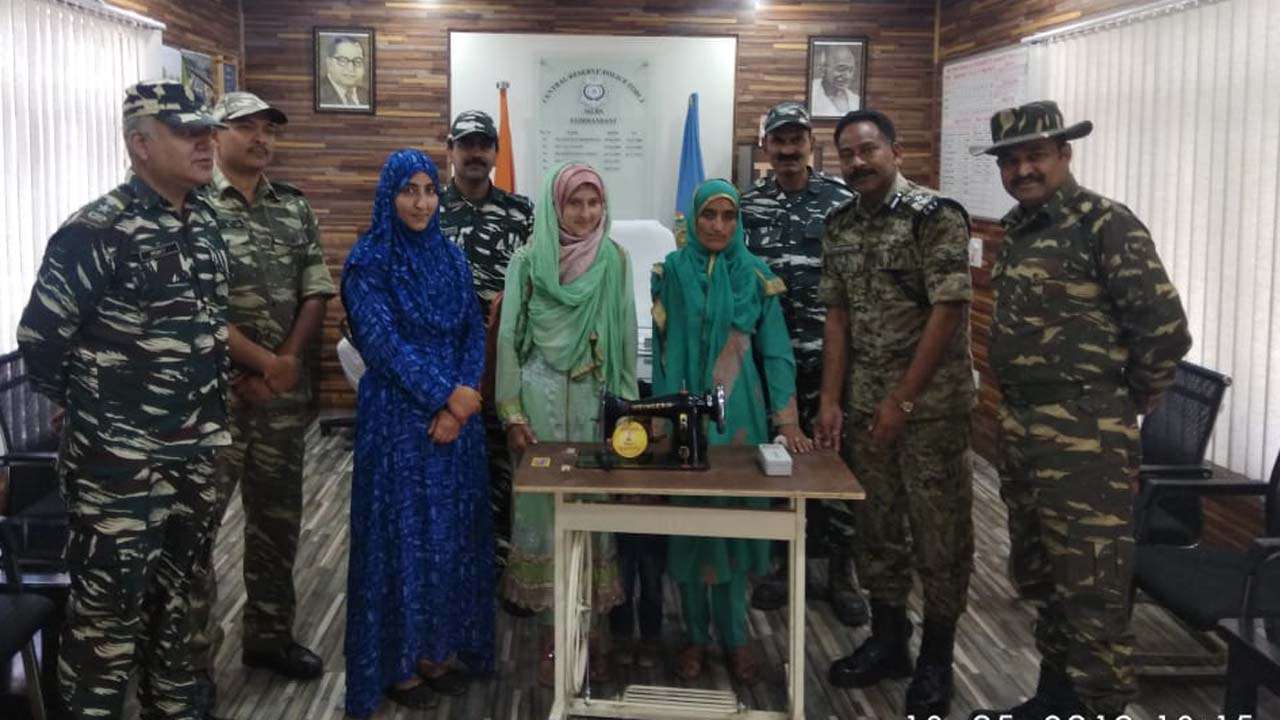 Written By
Updated: May 16, 2019, 01:37 PM IST
It is a story that underlines how outreach programmes could work when done effectively in troubled areas. A young woman in Kashmir has been gifted a sewing machine by personnel of the Central Reserve Police Force (CRPF) to allow her to support her family financially. The move came after she called the CRPF's Madadgar helpline and sought help.
Nazia, a resident of Kupwara, had been struggling to make ends meet for her family of five. Her aged father had been finding it increasingly difficult to find work, and her brother and sister were too young to help. Nazia had taken up some work as a domestic help to ensure that her family had enough to eat.
Nazia had attended a training module for tailoring and embroidery, and worked for a local tailor for a short while. But she returned to domestic work as the tailoring job did not pay her enough to sustain her family.
Nazia said she dreamed of starting out on her own as a tailor. But she did not have the money to buy a sewing machine. That's when she saw a poster for the CRPF's Madadgar helpline. She decided to call the helpline to seek help.
Nazia said she had been forced to drop out of her education to help ensure that her family had enough to eat. She also said she made this decision to make sure that her younger sister and brother too wouldn't be forced to discontinue their education to help with the family.
Nazia's call to the CRPF helpline paid off. The paramilitary force responded by sending a team to her house to verify her story. Once the CRPF team deduced that Nazia's situation was indeed dire, it decided to buy her a sewing machine, so she could set up her own tailoring business.
Nazia who supports her ailing mother, elderly father & younger siblings by doing various chores underwent a tailoring course to have a regular source of income. She was provided sewing Machine by @CRPFmadadgaar as she didn't have the resources to purchase one herself. pic.twitter.com/1CjDVUi96P

— CRPF Madadgaar (@CRPFmadadgaar) May 14, 2019
The CRPF presented Nazia with her sewing machine on May 13.
A senior CRPF official said Nazia was not the first Kashmiri woman to reach out to them for help, and that she wouldn't be the last to receive help. The official said CRPF had already presented sewing machines to five other women in other parts of Kashmir, and that 10 other women who had called CRPF Madadgar helpline would be receiving their sewing machines in the coming days.