'Bigg Boss 13': Krushna Abhishek and his twin boys surprise Arti Singh during captaincy task; family gets emotional
In today's 'Bigg Boss 13' episode, Arti Singh will get a huge surprise from her brother and comedian-actor Krushna Abhishek.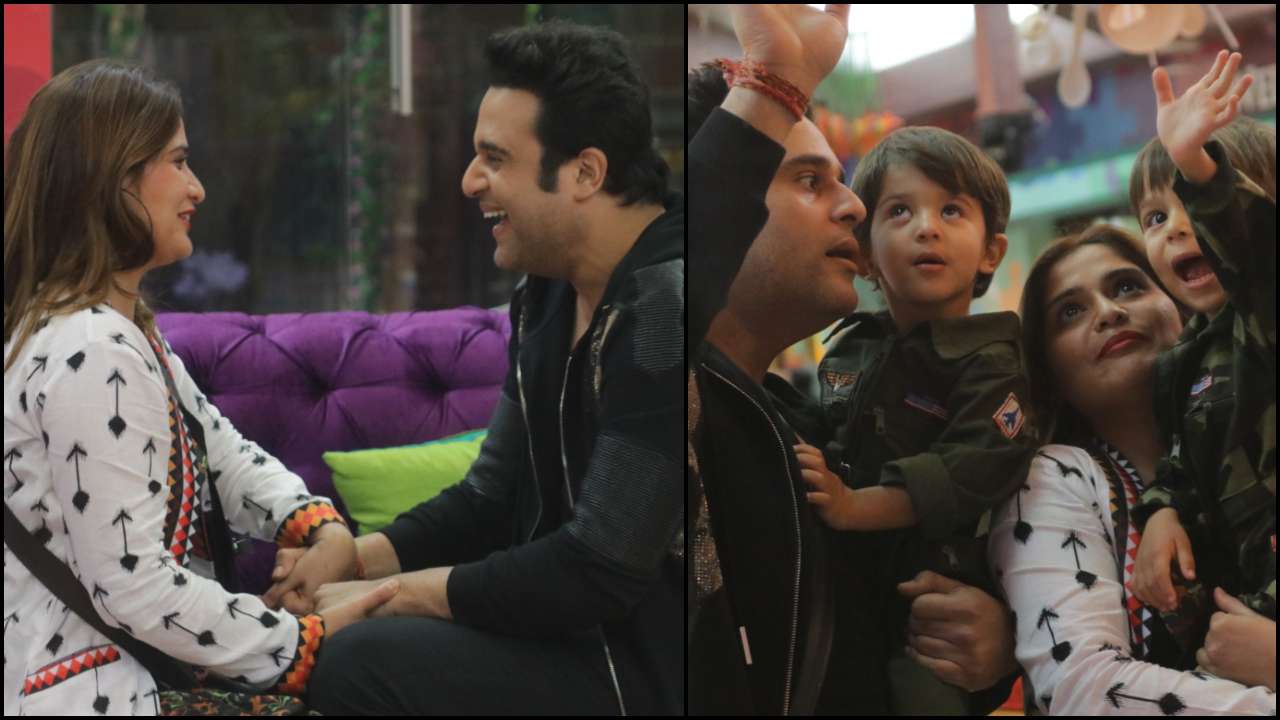 , Colors
Written By
Edited By
Aishwarya Vasudevan
Updated: Jan 15, 2020, 02:19 PM IST
It's been almost four months since many contestants namely Sidharth Shukla, Rashami Desai, Arti Singh, Paras Chhabra, Mahira Sharma, Shehnaz Gill are stuck inside the Bigg Boss 13 house. They have been away from their families and we have often seen them breaking down while remembering them. Moreover, there are times when housemates get letters and gifts from their families and it's an emotional moment, indeed.
In today's week during the captaincy task, contestants have to sacrifice being a contender to be able to meet their family members. Amongst the first one to meet the family is Arti, whose brother and comedian-actor Krushna Abhishek visits the house. Arti runs to him and both of them end up crying. Krushna went on to share about a recent moment when he was shooting in Delhi and a few school kids addressed him as Arti's brother. Krushna says that it was the proudest moment of his life.
Check out the video below:
Then Bigg Boss tells Arti that another surprise waiting for her in the storeroom and it turns out to be Krushna's twins. The little munchkins perform a dance on 'Malhari' song which they rehearsed to make their 'bua' happy. They all share a happy hug before Krushna leaves the Bigg Boss house.
Apart from Krushna, Shehnaz's father, Mahira's mother are amongst the other visitors who will be entering Bigg Boss house to meet the housemates. This week also all the housemates are nominated and one of them is likely to be evicted by the weekend.