Mumbai University warns embattled Tasgaonkar institute to finish syllabus before exams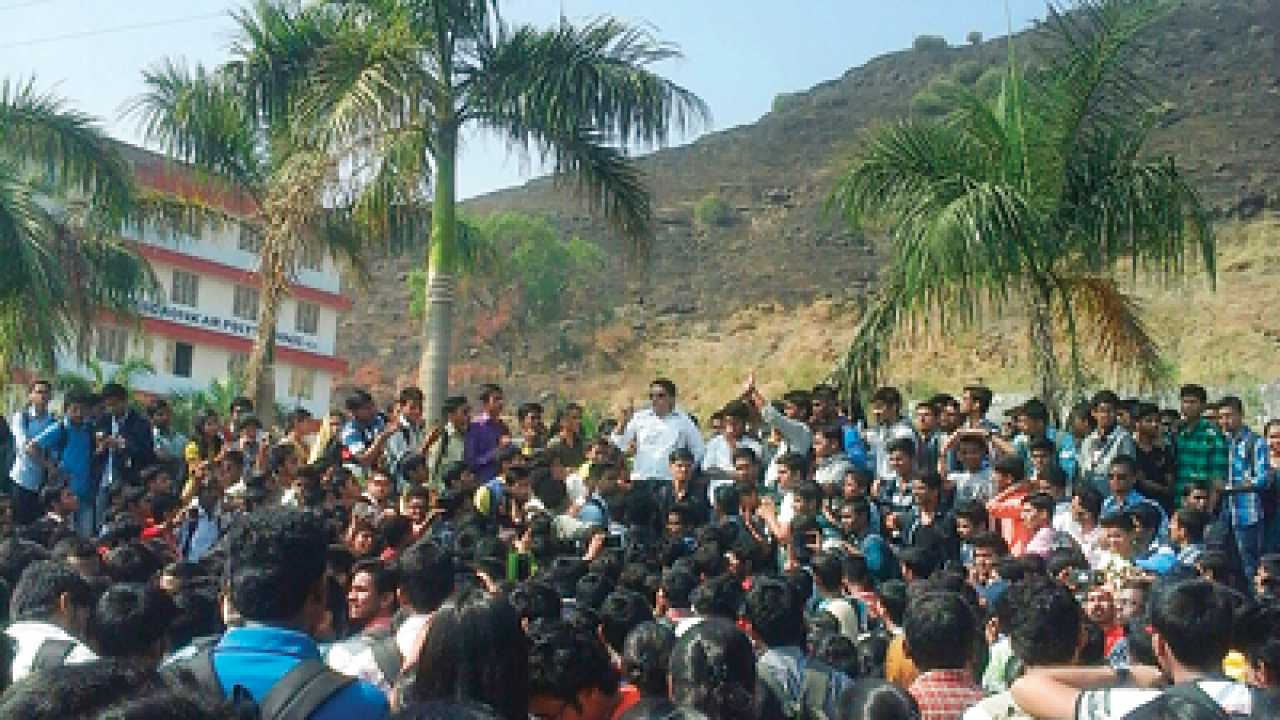 The non-teaching staff is refusing to allow students and teachers to enter the campus - File Photo
Written By
Updated: Jan 29, 2015, 05:20 AM IST
Mumbai University has warned the management of Tasgaonkar Institute in Bhivpuri, Karjat to start lectures for students before January 31 and cover the mandated syllabus before their exams start. The institute hasn't been able to hold classes because the non-teaching staff is on strike and is refusing to allow students and teachers to enter the premises, because they haven't been paid salaries for the past six months.
These staffers are paid their salaries when the social welfare department pays the fees of minority students to the institute, but the department has not paid more than Rs14 crore due from last year and the year before, thus stalling payments for the staff, officials claim.
The institute has been shut since January 8 due to the stir, causing anxiety among students who are enrolled in courses such as engineering, polytechnic and business management.
Registrar Dr M A Khan said, "The institute's management members were called for a meeting with Mumbai University vice-chancellor Rajan Welukar. He has warned the management to start lectures for students before January 31. He has asked asked for conducting extra lectures to complete the portions that students have missed over the past so many days. A committee of management council members will be formed from to look into the matter and carry out an inspection of the institution."
Rajesh Tasgaonkar, trustee of the institute, said, "We have slowly started holding lectures before the university warns us."