Archaeological department to excavate a Chalcolithic-era site in Aurangabad to dig deeper into Maharashtra's history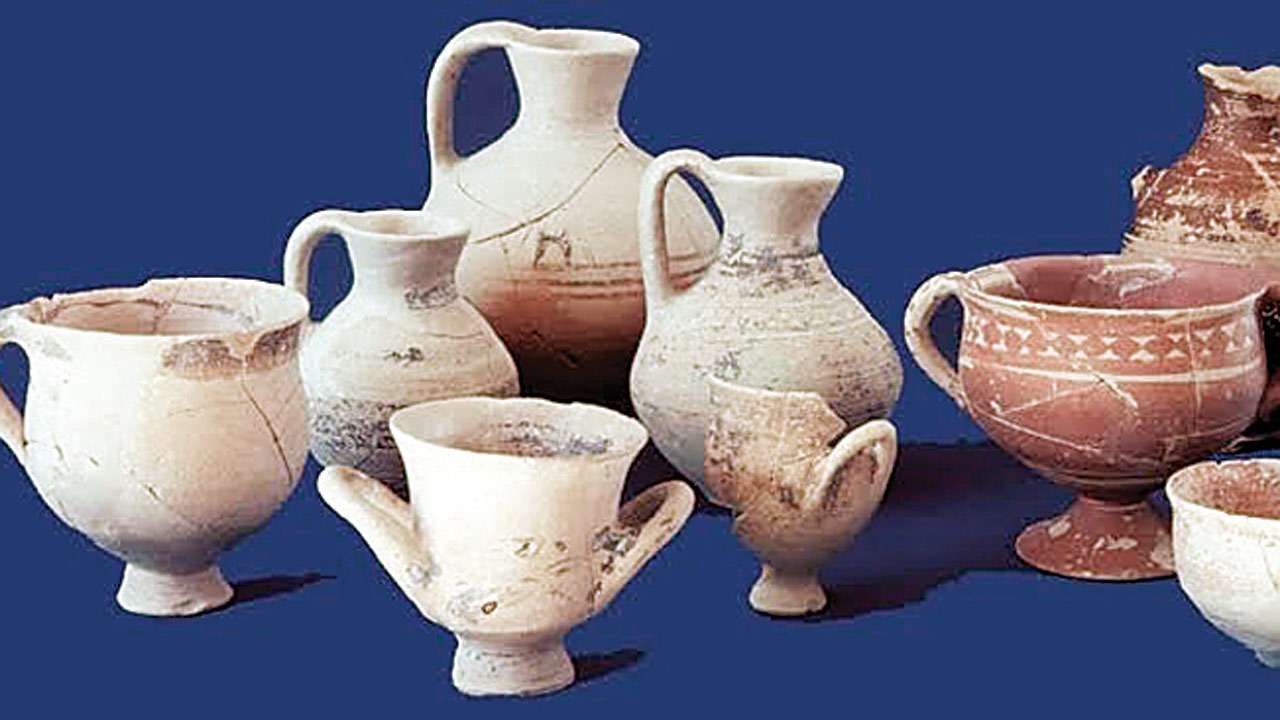 Picture of Chalcolithic-era pottery
Written By
Updated: Sep 13, 2018, 06:50 AM IST
To delve into and research Maharashtra's pre-history, the state Directorate of Archaeology and Museums is planning to conduct excavations at a Chalcolithic-era site in Aurangabad.
A senior official from the state department of culture told DNA that they were planning to apply to the Archaeological Survey of India (ASI) for licenses to begin scientific clearances at the site located at Hatnur in Aurangabad district.
"The site is located on the border of Khandesh and Marathwada. This was discovered in 2015 during a survey where Chalcolithic pottery was found," the official explained. He added that some other Chacolithic-era sites in Maharashtra included Prakasha in Nandurbar, which was located in the Tapi valley and Inamgaon at Shirur in Pune district.
"This will enhance our understanding of Maharashtra's pre-history and evolution. For instance, the history of Aurangabad, which is believed to have begun with the Satavahana dynasty, will go back from about 200 BC to around 2,000 BC," the official noted.
"We are planning to collaborate with Dr Babasaheb Ambedkar Marathwada University (BAMU), Aurangabad, to ensure that their students get training and first-hand experience of archaeological excavations," the official said.
The directorate is also planning to undertake work on another pre-historic site —Patne in Jalgaon — which has evidence of upper Paleolithic settlements. It is looking at a collaboration with the Indian Institute of Science Education and Research, Mohali, in the project.
Located near Chalisgaon in Jalgaon, Patne has evidence of upper Paleolithic settlements. Excavations by archaeologist Shankarrao Sali in the 1970s had revealed stone tools, bones and even ostrich eggshells, which showed the existence of ostriches in this area around 25,000 to 40,000 years ago.
"We will also use carbon dating and thermo-luminescence to date the material found in the excavation. This may lead to a new understanding of our pre-history," the official added.
For almost 20 years, the directorate has not been given a separate head in the budget for conducting archaeological excavations, which has impacted its mandate for conducting excavations.
In the 1980s, Arvind Jamkhedkar, archaeologist and Indologist, who was the director of the department, had conducted excavations at the Rashtrakuta-era Kandhar fort at Nanded. The directorate has also conducted excavations at Nagardhan near Nagpur, which was the capital of the Vakataka dynasty, which ruled from the mid-third to the fifth century BC and the Satavahan-era site of Ter in Osmanabad. Called Tagar in ancient times, Ter was populated during the pre-Satavahana, Satavahana, later-Satavahana and Vakataka period and conducted trade with the Romans.