Hello Sweden!
Swedish Style Mumbai! is a two-day lifestyle event that will showcase the Scandinavian nation's fashion, design, gastronomy, music and other creative industries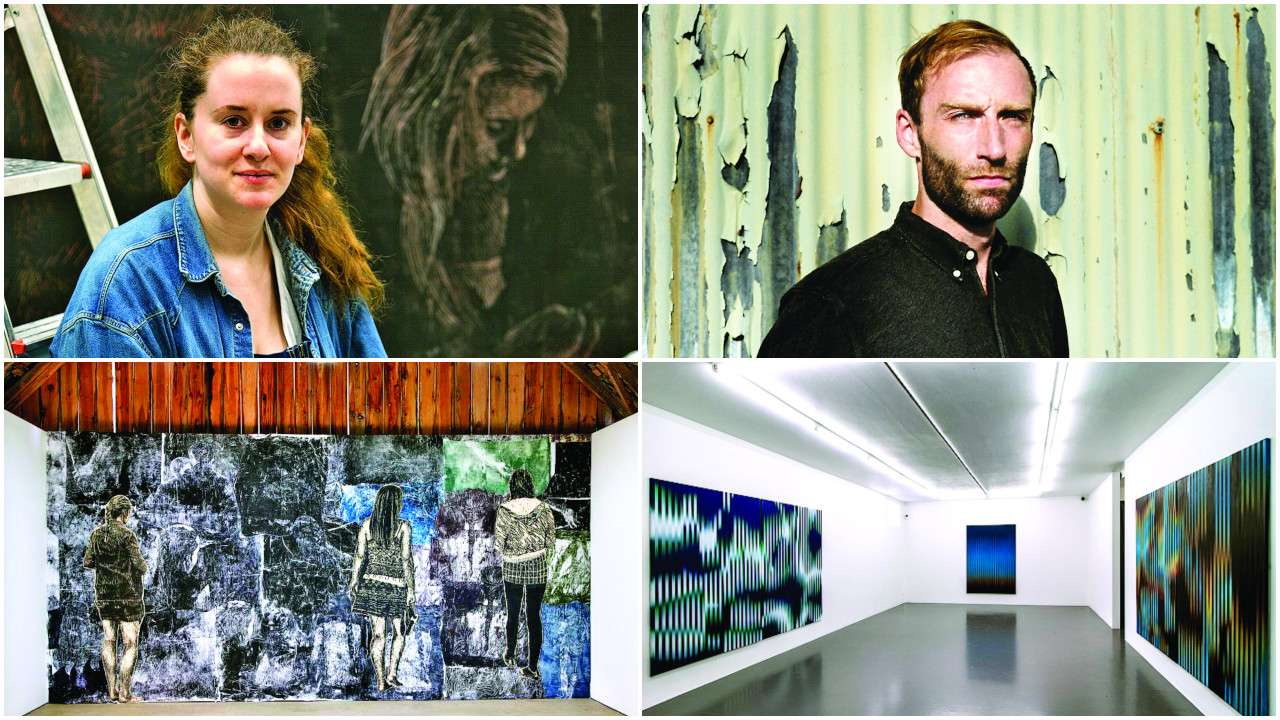 (Clockwise from top left) Idun Baltzersen; Julius Göthlin; Julius's work; Idun's creation
Written By
Updated: Jun 3, 2019, 06:15 AM IST
Hosted by the Consulate General of Sweden in Mumbai, Swedish Style Mumbai! is a two-day lifestyle event on June 4-5, 2019, which will give us a sneak peek of the different sectors of the Scandinavian nation. Get a glimpse of Sweden's fashion, design, architecture, photography, fine arts, film, technology, gastronomy and music in an integrated way. For two days, there will be sustainable, conscious and interactive 'live-in' exhibition — a curated experience for networking and discussions on creativity, co-creation, democratic design, gender, functionality, sustainability and circular economy challenges. Invited guests will share ideas and thoughts, make connections, reflections and create new contacts in a stimulating, inspiring and thought-provoking ambience. Some of Sweden's most popular artistes, architects and designers will be here as well. After Hrs spoke to a few of them...
Chef Marco Baudone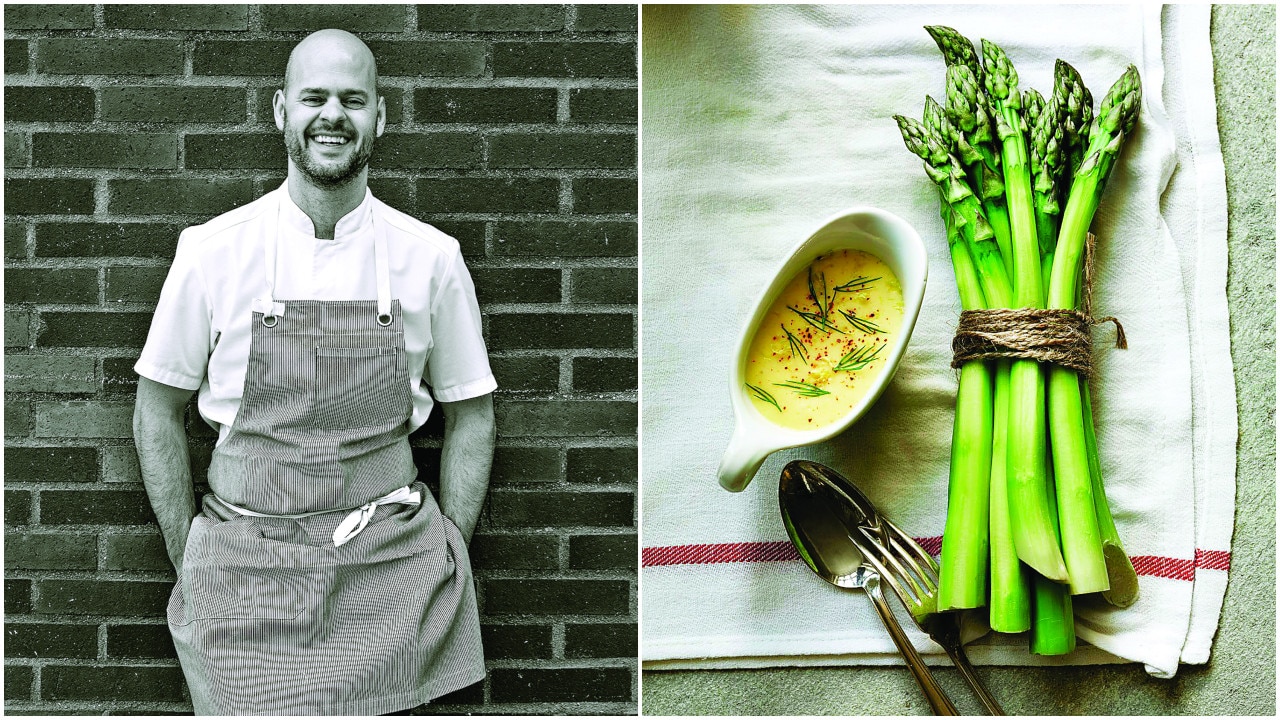 Chef Marco Baudone (left) and One of his dishes
It's the first time that Michelin Star Chef Marco Baudone is visiting India and although he says he would love to explore Mumbai, the work trip will probably have him seeing more of the kitchen than any tourist spots. The chef will be presenting some Swedish courses and products, which he wants to keep under wraps for now. "Swedish cuisine has a rather old history but it has never been sexy. Fortunately, lately a new generation of chefs have started to relaunch old traditions with a twist — in a new style and lifting up products that haven't been so used in a while. I am bringing my own hand-picked sprouts shoots that I have pickled for a very 'forest' feeling and of course, a very special marinated/cured herring," he explains.
Idun Baltzersen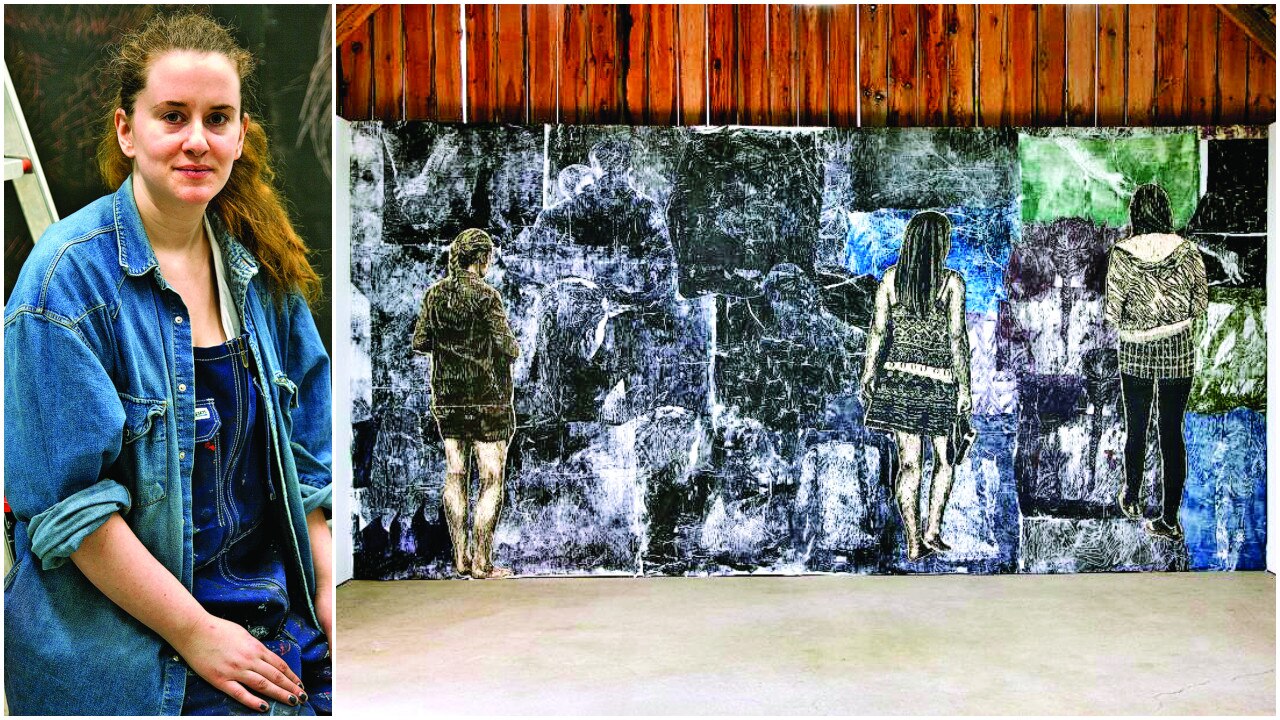 Idun Baltzersen (left) and Idun's creation
For Idun Baltzersen, who works cross-boundary, monumental and spatial with drawing and printmaking in various forms — on paper, textile and wood, it's the first visit to the country. "There are more people living in Mumbai than in my home country and that, I think, will be a very different experience than Scandinavia. I am also looking forward to meeting the local exhibitors at the event," she says. Idun will be showcasing the Scandinavian tradition of using woodcut. "I work with textile and India has a long history of textile production and printing. I think there is definitively a connection there, and it would be interesting to meet Indian artists using textile and people with connections to the textile industry. I was in a group exhibition recently, with a young Indian artist called Jayeeta Chatterjee recently and found her work very inspiring," she says.
Julius Göthlin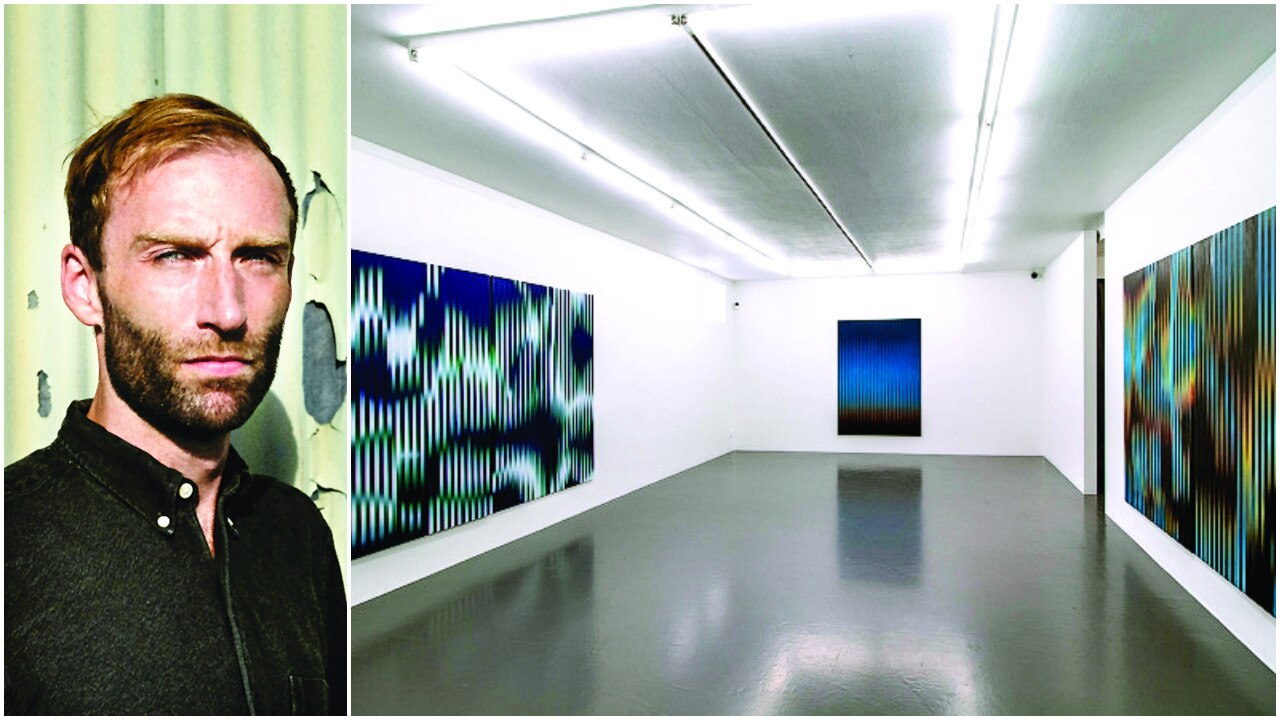 Julius Göthlin (left) and Julius's work
Julius Göthlin investigates the possibilities of creating two-dimensional worlds that stays in a constant motion — a presence that has more in common with sound, air and light than with physical objects. The artist is looking to explore the vibrance, the environment and the energy of the city through the people, architecture, colours, food and social life. The aspect of Sweden that Julius finds most unique is the movement and energy found in the nature and the different seasons over here. "In the paintings I will show at Swedish Style Mumbai, there is very much an energy that is connected to the Swedish scenery and cold weather through its cold-blue tones and sharp contrasts. The paintings have been made with pigments and sand from near my studio in Stockholm, so it has a very strong connection with the landscape. My aim is to hopefully share a small and subtle slice of the energy from the Swedish landscape and scenery," he adds.
Swedish Style Mumbai will take place on June 4 and 5 at Famous Studios, Mahalakshmi.