International criminal and gangster Dawood Ibrahim is wanted by the Indian government who have been unsuccessfully trying to get his custody. He is believed to have been in hiding in Karachi, considered a 'safe haven' for dons from across the globe. The 1993 serial blasts that rocked Bombay are believed to be his handiwork. He not only provided logistical support to those involved in the execution, but had also financed the operation that brought the city to its knees.
The Lok Sabha said that the underworld don's location is unknown and once he is located, his extradition process will be initiated
On the INTERPOL (International Police) website also Dawood's name features amongst those against who Red Corner Notice (RCN) has been issued. The United Nations Security Council too is on his tail
Fiercely guarded and protected by the ISI is apparently Karachi-based. On December 27, 2014, Union Home Minister Rajnath Singh had said in Lucknow that Dawood is India's most wanted terrorist and India has repeatedly asked Pakistan to hand him over to it.
A day ago, NCP chief Sharad Pawar, who was the chief minister of Maharashtra in early 1990s, declined to comment on the claims that underworld don Dawood Ibrahim, one of the prime accused in 1993 Mumbai blasts, wanted to surrender.
Former Delhi Police Commissioner Neeraj Kumar in an interview to a national daily last week, was quoted as saying Dawood, labelled by the US as 'Specially Designated Global Terrorist', had got in touch with him and wanted to surrender, but the plan was shelved by the government.
Dawood who steadily climbed the ladder of underworld only to be recognized for his shrewdness in the upper echelons became a menace and sent the Mumbai Police and the police forces from other parts of India into a tailspin began from Mumbai. He is the founder of Mumbai-base organized crime syndicate called the D-company.
dna brings to you other gangsters and dons (of the 60s and early 80s) who had set up bases in Mumbai (then Bombay).
1. Haji Mastan- A leading Indian news TV channel called him 'India's first don'. Haji Mastan was known as Mastan Haider Mirza, popularly known as Haji Mastan, Bawa or Sultan Mirza was born in Panaikulam village near Cuddalore, Tamil Nadu. Mastan was an underworld don and smuggler who operated in the 1970s and 1980s.
He exercised clout amongst the media, government officials, Bombay Police, hobnobbed with politicians and several other Bollywood stars.
In 1956 his life changed after he came in contact with Sukur Narayan Bakhia, and the two soon formed partnership in smuggling and divided territories among themselves.
He lived a huge mansion called Baitul Suroor (house of happiness in Arabic) in a posh locality off Peddar Road, opposite Sophia College.
Known to be stylish only traveled in a chauffeur driven white Mercedes-Benz which was a status symbol in those days and wore pure white designer clothes and smoked imported cigarettes.
The riches he accumulated were because of smuggling gold, silver and electronic goods on which he made millions.
His association with Bollywood is well-known. A movie named Once Upon a Time in Mumbaai was released in 2010 which was inspired by his life. The character of Sultan Mirza was essayed by Ajay Devgn. In the movie Deewar, Amitabh Bachchan's role was inspired by him.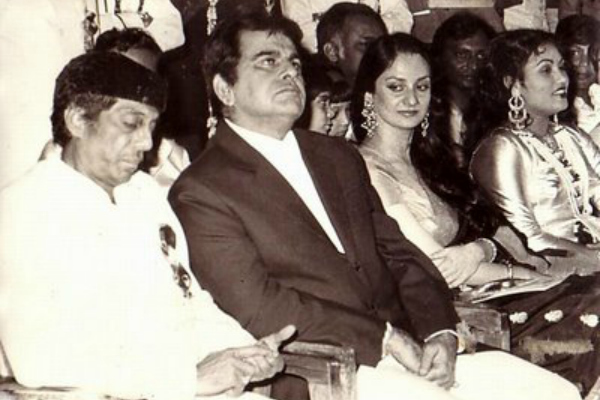 (L-R) Haji Mastan with Bollywood actor Dilip Kumar and his wife Saira Banu
2. Karim Lala- Born as Abdul Karim Sher Khan Afghanistan is believed to be a pioneer of the Indian mafia in the Mumbai area. Lala worked at Mumbai's docks in the 1940s, but gained prominence after he along with Haji Mastan and Varadarajan Mudaliar colluded. Despite his mafiaosi status he was known to be helpful to the poor.
Lala, an ethnic Pashtun and his gang based in Mumbai smuggled jewellery, ran gambling and liquor dens, extortion rackets and traded in contraband (selling Hashish).
A dna report in 2007 called him 'the grand old daddy of Mumbai's criminal underbelly'.
Lala introduced bootlegging and gambling to the city in 1940 and was the undisputed king of the trade till 1985.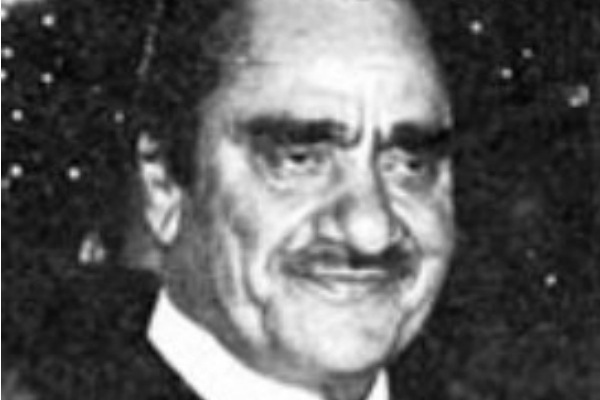 Karim Lala
3. Varadarajan Mudaliar- Mumbai-based Tamil Don Varadarajan Muniswami Mudaliar came to be known as Vardhabhai who operated from early 1960s to 1980 and accorded equal clout along with Haji Mastan and Karim Lala. Starting off as a porter, his first brush with the crime world was when he began selling illicit liquor.
He commanded a lot of respect within the Tamil community and he also ran a parallel judiciary where his verdict was the law of the land and final and binding in areas such as Matunga and Dharavi, believed to have a large presence of Tamilians.
The Tamil don in tandem with Haji Mastan ventured into stealing dock cargo. He later diversified into contract killings and narcotics trade. He enjoyed a fine run as he entirely through the seventies, controlled the criminal operations in east and north central Mumbai. Karim Lala commanded south and central Mumbai and majority of smuggling and illegal construction financing was an area looked into by Haji Mastan
The powerful trio of Haji Mastan, Karim Lala and Varadarajan Mudaliar enjoyed backing of their communities.
The 1988 hit Dayavan that starred Bollywood actor Vinod Khanna and was an adaptation of Nayagan (Mani Ratnam movie based on Varadarajan's life played by Kamal Hassan).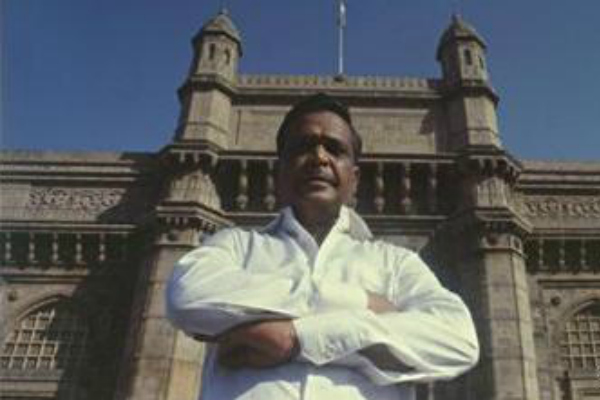 Varadarajan Mudaliar. Image courtesy- BCCL
Everyone knew about the healthy relationship the trio shared as they had worked together on several occasions. Also, an unwritten rule that time (60s to early 80s) the triumvirate would not squabble or indulge in any kind of violence or gang war. The territories were clearly demarcated.
Haji Mastan (L) and Karim Lala (R). Courtesy- indiaopines.com