Sabrimala row: FIR against Kerala actor for 'women entering temple should be ripped in half' remark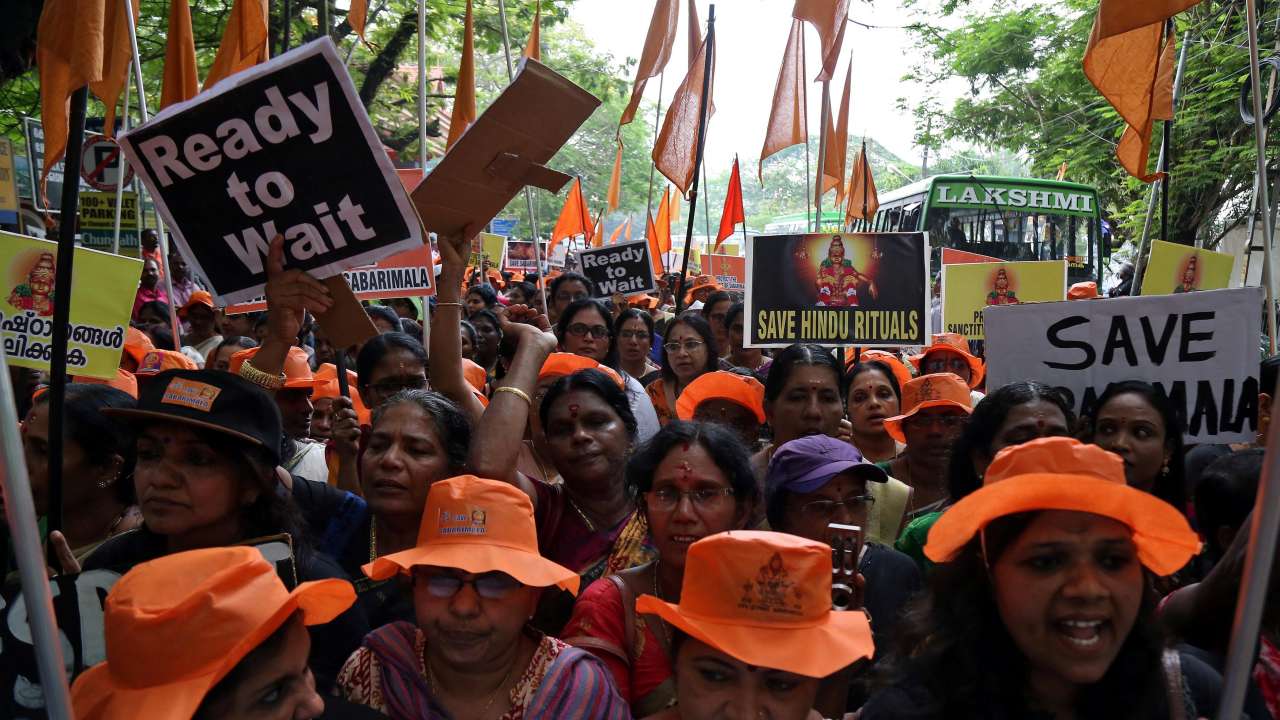 , Reuters
Written By
Updated: Oct 14, 2018, 08:15 AM IST
The Kerala police on Saturday registered an FIR against actor Kollam Thulasi for saying that women who enter Sabrimala temple should be ripped in half.
Thulasi had made the remarks on Friday where he said that half the body should be sent to New Delhi, and the other half should be sent to the Chief Minister's office in Thiravananathapuram.
According to an Indian Express report, the FIR was registered following a complaint by Rathaeesan, a local leader. "he actor was booked under Sections 295A (outraging religious feelings), 298 (uttering words with intention to wound religious sentiments), 354A (making sexually coloured remarks) of the IPC. He has also been booked under Section 119A of the Kerala Police Act, which deals with sexual gestures or acts in public places degrading the dignity of women. The Kerala State Women's Commission registered a suo motu case against Thulasi," the report added.
Thulasi, who contested as a BJP candidate in the 2016 Assembly elections, is not new to controversy. Last month, he had lashed out at the media over the coverage of Dileep, a Kerala actor, who was arrested for abducting and raping a former co-star, saying that 'there were bigger problems the country had to deal with.'
On Saturday, however, Thulasi apologised for his remarks and said that he had withdrawn his stateemnt. "I am withdrawing that statement and offering an apology if my words have hurt anyone. I got carried away by the enthusiasm of mothers who had taken part in that prayer meeting. My words only reflected the pain of a devotee of Ayyappa," he said.
On Saturday, thousands of Lord Ayyappa devotees Saturday took to the streets in Kochi against the implementation of the Supreme Court verdict allowing women of all age groups into Sabarimala temple, even as activist Trupti Desai announced plans to visit the hill shrine soon.
The Communist Party of India (Marxist)-led Left Democratic Front (LDF) government, which decided to implement the ruling, held a meeting here to evaluate the preparations carried out for pilgrims arriving at the temple which will open for monthly poojas on October 17 evening.
Though the government has not reacted to Desai's planned trip to teh temple yet, it has evoked sharp reactions from Ayyappa devotees and the Bharatiya Janata Party (BJP) which is campaigning against the entry of women into the hill shrine.