Lok Sabha Election 2019: Battle for Bhatinda heats up as Shiromani Akali Dal, AAP, Congress make it personal
Harsimrat defeated Raninder Singh, son of chief minister Amarinder Singh in 2009 by one lakh votes. She repeated her act in 2014 in a closely-fought election, gaining ground with 19000 votes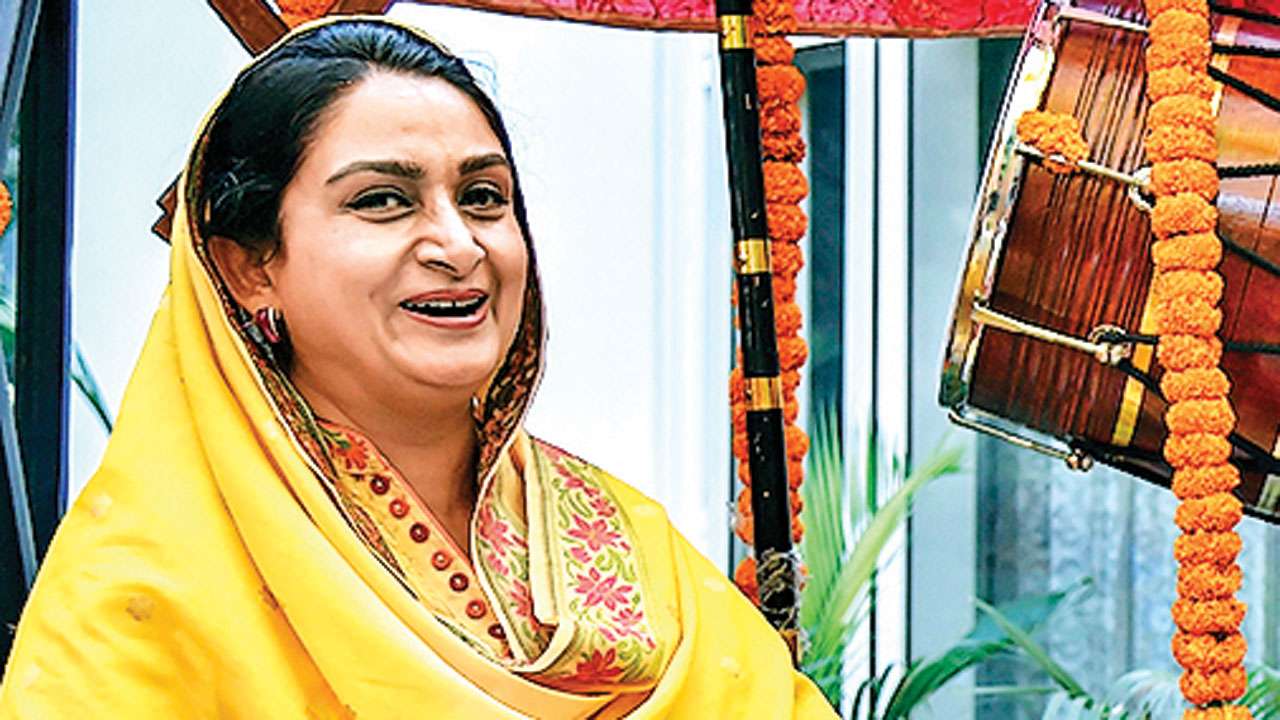 Harsimrat Kaur Badal
Written By
Updated: Apr 20, 2019, 06:15 AM IST
A sitting MP, a rebel, a legislator and a former deputy chief minister- the battle for this year's most prestigious seat in Punjab, Bathinda is hotting up with all three key players resting their stakes on this southern district of the state. Traditionally a Badal pocket borough, the city will witness a fierce contest between Shiromani Akali Dal, Congress and last election's dark horse Aam Aadmi Party as it famously becomes a matter of prestige for the trio.
In 2014, an aggressive clash ensued between members of the Badal family with sitting MP Harsimrat Kaur Badal locking horns with estranged brother-in-law Manpreet Singh Badal who contested on the Congress symbol as an alliance contender for Congress-People's Party of Punjab. Even as speculations are rife that she may pave way for her husband and SAD president Sukhbir Singh Badal and contest from Ferozepur, sources in the party say that her decisive wins in the last two Lok Sabha elections will bring her back on the seat.
Senior leaders also feel that shifting her to Ferozepur will send a wrong message to party cadre and public even though the constituency has been another SAD citadel for more than two decades. Given her proven track record of securing the seat twice in 2009 and 2014 with impressive margins, the party is in no mood to place its bets on anyone else and face prospects of losing when it is gripped with declining traction and rebellion.
Harsimrat defeated Raninder Singh, son of chief minister Amarinder Singh in 2009 by one lakh votes. She repeated her act in 2014 in a closely-fought election, gaining ground with 19000 votes.
The Congress too is also in dilemma to finalise a name for the Badal stronghold. With Manpreet opting out of Bathinda, it is struggling to come up with a prominent name that can lend decisive blow to the Badals. Names of former deputy CM Rajinder Kaur Bhattal, Gidderbaha MLA Amrinder Singh Warring and Sangrur MLA Vijay Inder Singla are being contemplated upon.
Meanwhile, the AAP which is the main opposition party in the state, has fielded Talwandi Sabo MLA Baljinder Kaur, who heads AAP's women wing, from Bathinda. The party is taking on rebel Sukhpal Khaira who parted ways and floated his own Punjab Ekta Party, in this Akali bastion. That three other disgruntled AAP MLAs are openly supporting him, is not helping the AAP either which knows winning here is an uphill task. The party had earlier tried to persuade former Congress MP Jagmeet Singh Brar to join them and contest from Bathinda but the talks came to a nought.
BADAL STRONGHOLD
In 2009 and 2014, SAD's Harsimrat Kaur Badal won from Bhatinda with handsome margins: In 2009, she defeated Raninder Singh, son of CM Amarinder Singh, by one lakh votes, while in 2014, she won by 19,000 votes