World Mental Health Day 2018: An insider's view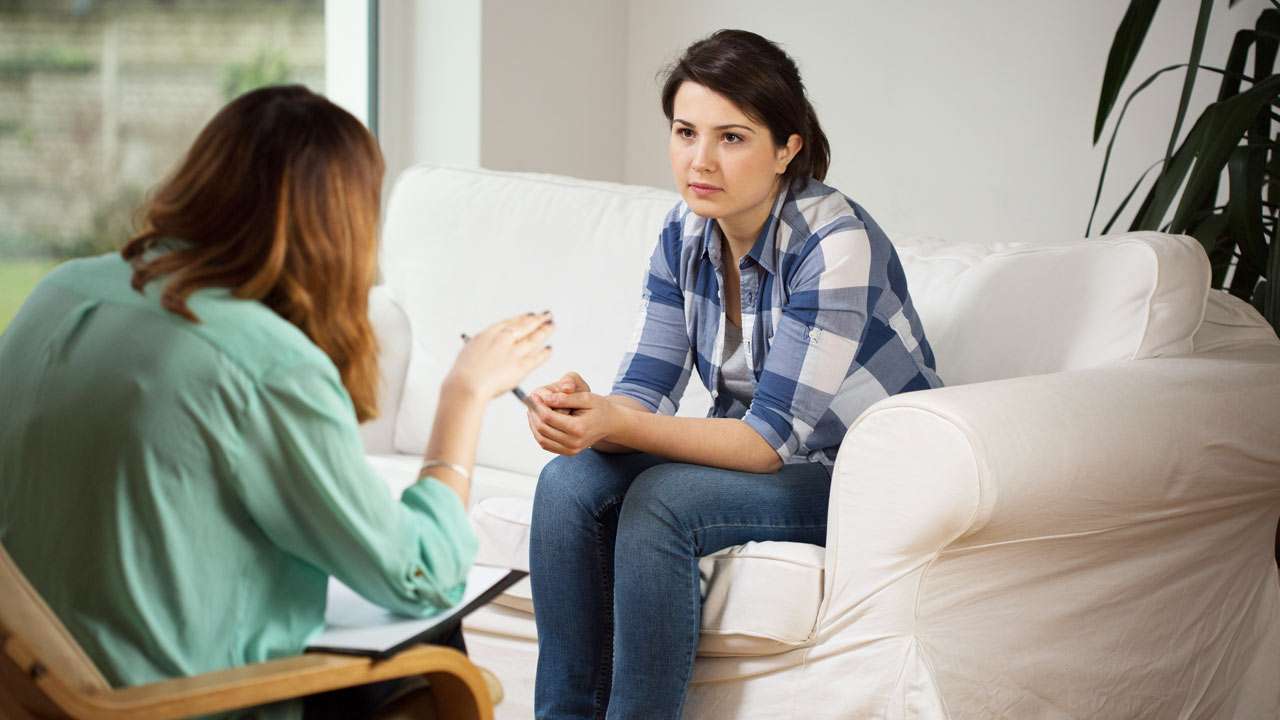 , Thinkstock
Written By
Updated: Oct 12, 2018, 09:01 PM IST
October 10 marks the occasion of World Mental Health Day. Awareness is increasing with more celebrities talking about their battles, people seeking help, special initiatives being taken, etc. Experts give us insights on the issues people are battling, what do they worry about and what is the need of the hour...
Seema Hingorrany, clinical psychologist and trauma therapist
Most common problems people face: Depression, anxiety, Obsessive Compulsive Disorder (OCD) and personality disorders. I see nine to 10 people daily with these issues, mostly young teens and adults till the age of 60.
Other issues on the rise: I see Hypochondria, Dissociative Identity Disorder arising from complex Post Traumatic Stress Disorder (PTSD) and pain disorders rising along with severe depression.
Your biggest concern and how to tackle it: Awareness is definitely increasing, thanks to a lot of media articles, but the major concern still remains that of people's misconceptions about psychotherapy as a rich person's luxury indulgence. Brain and genetics are still not considered as a part of human behaviour. More awareness is needed and people need to seek professional help.
Dr Anjali Chhabria, psychiatrist and psychotherapist
Most common problems people face: Out of around 25 cases that I see in a day, one out of three cases is depression and anxiety. Besides this, people also have issues like alcoholism and drug abuse, marital problems, etc.
Other issues on the rise: I also see some kids in the two to five age group with behavioural problems. Besides, the elderly face a lot of emotional distress. Suicide among teenagers is a big problem that I encounter.
Your biggest concern and how to tackle it: A lot of awareness is needed through mental health camps conducted in schools and colleges, to identify the risks, help parents and teachers to encourage teens to seek treatment. Also, the elderly population often goes unnoticed, they need to included in mental health awareness programs as well.
Mansi Hasan, clinical psychologist, psychotherapist and tobacco treatment specialist
Most common problems people face: Depression, anxiety, adjustment disorders and relationship concerns are seen more prominently than before. On an average, I see at least seven to eight clients daily. Women to men ratio is 4:1, with majority of the age group being 14 to 45 years.
Other issues on the rise: Several mental concerns on the rise are addictive behaviours to substances and gadgets. Also, eating disorder and disorder related to body image.
Your biggest concern and how to tackle it: Majority of people still feel reluctant towards counselling. Even educated people sometimes wait till the situation is out of hand to seek help. I have many youngsters who come for therapy but their parents are not comfortable that they're seeking counselling. Seeking help is perceived as a "personal failure". The second problem is due to lack of financial aids. People don't seek counselling because they feel it's an "extra expense."
Bhakti Thakkar Bauva, Consultant Clinical Psychologist, Hiranandani Hospital, Vashi — A Fortis Network Hospital
Most common problems people face: Depression, anxiety, panic attacks, OCD, alcohol and drug abuse. I also see a lot of couples in the age group of 28 to 40 years, who come for marital and pre-marital therapy. In children, common conditions are Attention Deficit Hyperactive Disorder (ADHD), learning disabilities and Autism. I also see a lot of teens with concerns of drug abuse, deliberate self-harm and depression.
Other issues on the rise: Internet addiction, sexual dysfunction, body image issues, psychosis, etc. For children, oppositional behaviour,
emotional concerns, bed wetting, night terrors, etc.
Your biggest concern and how to tackle it: We still have a long way to go in terms of awareness. Even today, there are a lot of TV shows, movies and certain celebrities that are treating mental health concerns in the most distasteful way possible. My biggest concern is the sensitisation of people towards mental illness. I really feel that we should have training on 'Mental Health First Aid' as a part of training for all employees, teens, students, teachers, parents, nurses, police officers, etc, to make a difference.
Dr Manjiri Deshpande, Child Psychiatrist — The Pediatric Network
Most common problems children face: Among psychological disorders, school refusal is quite common among kids between five to six years. Among adolescents, relationship issues and peer rejection are extremely common along with the current wave of virtual pressure and internet addiction. Oppositional Defiant Disorder (ODD) is another pediatric behavioural disorder, which can be very challenging for parents to handle.
Other issues on the rise: Depression and anxiety-related disorders among young kids are also on the rise. Children these days fall prey to anxiety ailments like generalised anxiety disorder, separation anxiety disorder, social anxiety disorder, selective mutism, OCD and certain kinds of childhood phobias.
Your biggest concern and how to tackle it: More awareness is needed on issues like poor grades in spite of putting in efforts, anxiety, hyperactivity, insistent nightmares, frequent temper tantrums, depression and irritability. With appropriate social campaigns and increasing mindfulness, these issues can be effectively tackled. Also, parents should take to social media to express views on their child's recovery phase to facilitate in propagating more awareness.