World Health Day 2021: Is it important to wear a mask after getting vaccinated, experts reveal the answer
Experts are of the opinion that it's not just important to get vaccinated but also to keep practicing precaution in our fight against the coronavirus.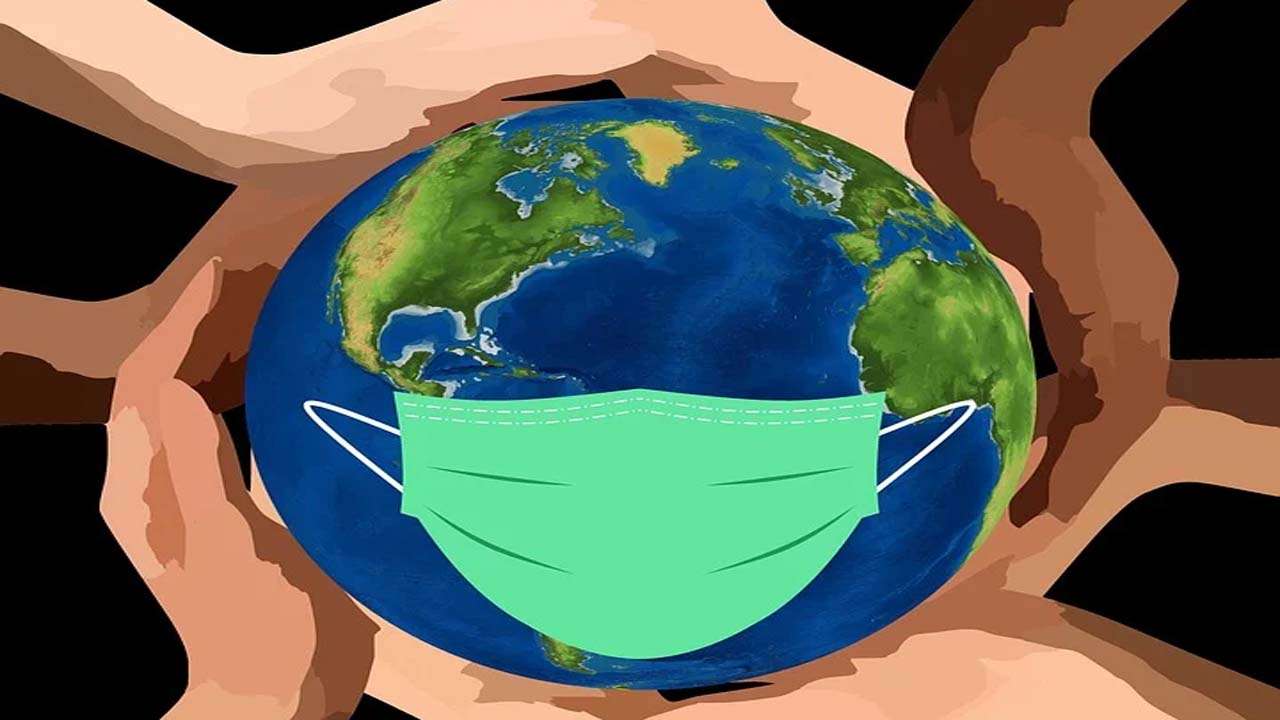 (Image Source: Pixabay)
Written By
Updated: Apr 7, 2021, 09:02 PM IST
Today is World Health Day 2021. This year we mark the day at a time when the whole world is reeling under a fresh surge of COVID-19 cases. At this time one pertaining question that prevails is do we need to follow COVID-19 protocol after getting vaccinated?
Experts are of the opinion that it is not just important to get vaccinated but also to keep practicing precaution in our fight against the novel coronavirus. They suggest that we should continue wearing masks at all times when in public places. Frequently washing hands with soap and avoid touching your eyes, nose, or mouth with unwashed hands is something that should be strictly adhered to.
Sanitizing your hands at regular intervals and maintaining social distancing is something we all must follow to curb the spread of the virus.
Experts say that it is crucial to get vaccinated despite all talks about the side effects of the vaccine and other things. They are of the view that it is safe and important to get vaccinated in this battle against COVID 19.
Some of the side effects you can expect after being vaccinated are tiredness, headache, muscle or joint soreness, or itching or swelling right away or seven days after vaccination.
Serious side effects after receiving the vaccine are rare. However, If you develop any serious side effects or a severe allergic reaction including hives, swelling of your face, tongue or throat, or difficulty breathing, it is crucial to seek medical attention immediately.
Besides COVID-19, diabetes is also a menace, and a substantial number of people are diabetic in the country. According to experts, Type 2 diabetes usually happens due to lifestyle factors such as poor dietary habits and sedentary life. However, it is also significantly influenced by one's hereditary factors.
Published scientific data on Indians confirm nearly 50% increased risk of developing diabetes if both parents have it. However, experts believe leading a healthy lifestyle and exercising regularly can help in avoiding the development of Type 2 diabetes, to some extent.
On World Health Day, another question that comes to mind is that are very painful periods a normal thing? Experts are of the opinion that periods, in general, are painful for many women but an unusually painful menstrual cycle should ring an alarm bell and women should show themselves to a doctor as they can be suffering from endometriosis.
(With Inputs from Zee News)