Rural India needs mental health care desperately as most services are urban-centric: Neerja Birla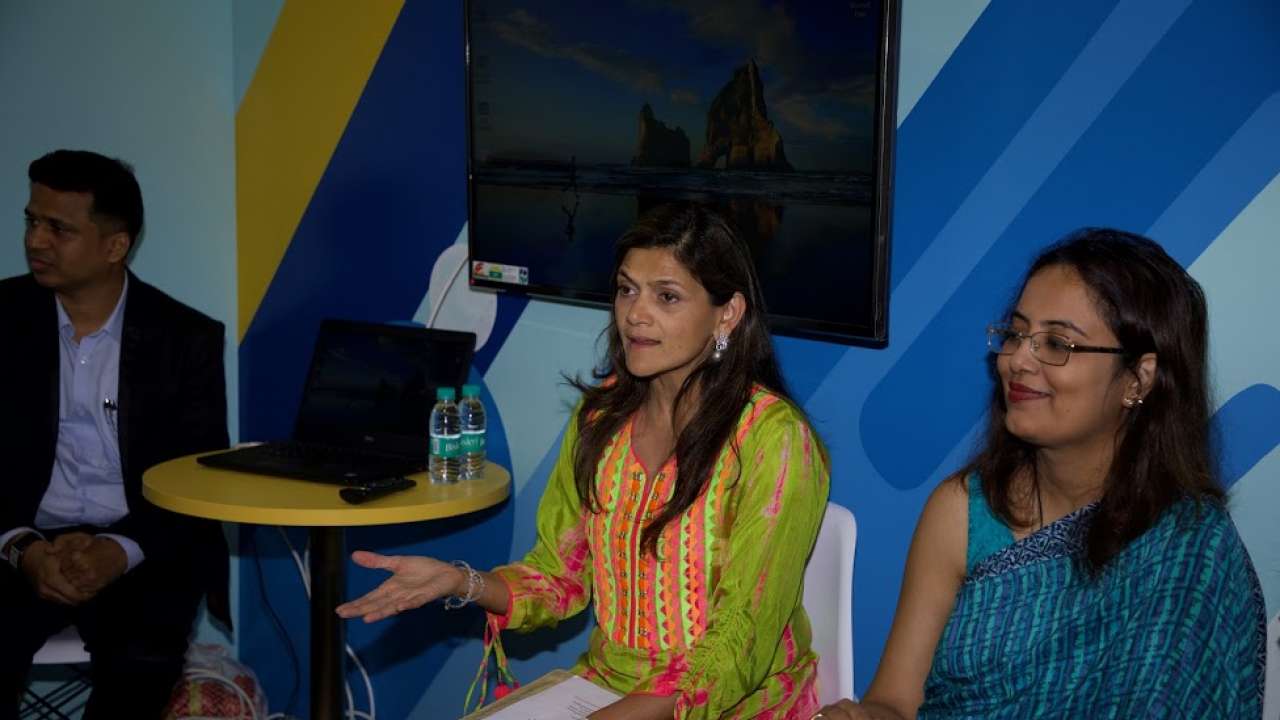 Written By
Updated: Sep 11, 2018, 10:20 AM IST
The world observes this week as National Suicide Prevention Week, and given the recent spate of suicides across the world, it's become a necessity to come out and speak. Recently, Mpower, an organisation that works towards bettering the lives of mental health patients, launched a clinic in Mumbai to combat mental health that would be easily accessible for all.
Keeping this in mind, Neerja Birla, Founder and Chairperson, Mpower, spoke to DNA about the challenges faced in India, and how her organisation plans to combat it.
While you are opening mental health clinics that can be easily accessed by all, how do you convince and educate people that mental illness is like anything else and can be treated?
A study by the World Health Organisation (WHO) indicates that 7.5% of the Indian population suffers from some form of mental concern orillness. But unfortunately,a large percentage of that population is not even aware that they suffering from one. For example, there is a grey area that exists between normal anxiety and anxiety as a mental disorder, and most people are not aware of the nature of their anxiety.
Educating people about mental well-being is a battle in itself. In our country, the discovery of a mental illness is often followed by denial and hesitation to seek help.Most people tend to sweep their mental issues under the carpet and suffer in silence due to the stigma and discrimination attached to them. They're afraid that if word about their illness gets out, it may affect their work and social lives adversely.
It's always – What will people say? Will friends and society shun me? Will it affect my promotion and career prospects or even get me fired from my job?
And therein lies the challenge. Unless and until one talks aboutone's issues openly, how can one get educated about them? Unless and until society stops stigmatizing mental illnesses, how can there be acceptance of them?
Which is why, we're looking at a 360° approach to mental well-being. Mpower is endeavouring to be theMovement to affect Change.Wehave outreach initiatives like workshops in schools, NGOs, hospitals and communities, particularly amongst parent and youth ones. Our cyclothon – Ride to Mpower, running in its 4th year, the Mpower Marathon, having seen 3 editions, and our music concert – Mpower Fest, now in its 2nd year – actively promote mental health awareness and bring people advocating it together. We're also looking to use the social media as a tool to create pan-India awareness. And we hope to channelize the youth, our change-makers, to give further impetus to the movement.
We believe that the more people we can mobilize for the movement, the more we can convince people that mental illnesses are just like physical ones and can be treated easily in most cases.
There are hurdles and challenges galore, but we're determined to overcome them. And thankfully, the scenario is changing, slowly but surely.
What do these clinics provide?
Mpower's primary mission statement is to empower individuals and their families with mental health concerns by creating awareness, alleviating stigma and providing holistic, multi-disciplinary and world-class services, so that people with mental concerns may lead meaningful and productive lives with respect and dignity.
We offer psychological, psychiatric and neurodevelopmental assessments and evaluations. We offer counselling and psychotherapy. Various different types of therapies ranging from behavioural therapy to remedial therapy and early intervention services – are all part of our repertoire. We have in our organization trained personnel who specialize in dealing with patients of all ages and from all walks of life.
We have also consciously made it our concern to care about the families and the primary care-givers of those suffering from mental issues.
If these clinics are available to all, what will the doctor patient ratio be? When it comes to mental health, we need more time with the patients.
Mpower is committed to giving the best care and treatment to every client,who puts his or her faith in us. Asour list of clients grows, we're addinghighly-trained and specialized counsellors, psychologists and psychiatrists to our repertoire constantly.
As far as ratios go, our attitude never is to squeeze in as many clients as we can with one doctor or counsellor. Rather, it always is about putting the client's needs first. Our responsibility doesn't conclude at the end of a client's session or appointment. It extends way beyond.
Let me cite an example. Many of the well-known hospitals in India don't have a psychiatry ward. Very recently, one of our clients attempted suicide. Mpower personnel rushed her to the closest hospital, one of the highly-reputed ones in Mumbai, but the OPD was hesitant to start treatment since it was a psychiatric case. They didn't even know which doctor to register the case under. Eventually, the client had to be registered under a doctor practicing a completely contrasting medical field, but it was done under our care. For us, we were committed to being at our patient's side throughout her ordeal. To us it was important to see that that her life was savedand she got the best treatment possible.
What's your road map with regard to these clinics?
We currently have two centres in Mumbai with expansion plans for other cities and towns across India.
At the same time, to enhance our reach rapidly, we are looking to start cells in conjunction with other organizations. For example, we just inaugurated an Mpower Cell on the BITS Pilani, Goa campus. Trained Mpower psychologists hold weekly cells at the Tata Memorial Cancer Hospital and for the SevaSadan Society. Similar ones will come into effect soon through collaboration with the Pratham Foundation and for the Thane Police Department (Urban and Rural).
Eventually, our aim is to have Mpower centres and cells cover the entire length and the breadth of the country.
We genuinely wish to make a meaningful difference, even with people from economically-challenged backgrounds. It is of vital importance to us that we provide the exact same level of mental healthcare and service to all. Which is why, we have the Foundationwhere any individual, regardless of socio-economic status can benefit from our services at subsidized rates.
One Mpower, however, is not enough. We have to create ripple effect.
Are people, particularly from tier-2 and tier-3 cities open to discussing mental health issues? How do you plan on reaching out to villages?
Getting people in tier 2 and tier 3 cities to open up about their mental health issues is harder than it is with people from the metros. And penetrating into rural India – the villages where such a large percentage of our population lives – is even more challenging.
Sadly, in small-town India and the villages, mental illness is a deeply-ingrained taboo subject. In the absence of scientific explanations, mental illnesses have been greatly feared in the past and blindly interpreted as karmic punishments or some form of occult or black magic, arising purely out of superstitious beliefs and a sign of weakness. And hence, people have been conditioned into thinking of them as monstrosities. This has led to two kinds of stigmas:Social Stigma, where those suffering from mental concerns are shunned by society, discriminated against and irrationally called 'mad'; and Perceived- or Self-Stigma, where an individual considers his or her illness a personal failing, and even a character flaw.
In rural areas, schizophrenia and bi-polar disorders are often considered to be cases of possession by evil spirits. Faith-based exorcisms are performed to rid them of the possessions!
Rural India needs mental health care desperately as most services are urban-centric.
We're looking to use regional languages via the social media to affect a pan-India reach. We'realso endeavouring to mobilize the rural youth to bring about a cultural shift in the prevailing mindset towards mental health and take our movement forward.
And of course, it is a part of our long-term plan and mission to open centres and cells in rural India as well.