Watch 'Stree' song 'Milegi Milegi': Shraddha Kapoor and Rajkummar Rao are at their quirkiest in this foot tapping number
The new song from 'Stree' is campy and extremely high-energy, and could become the track of the season...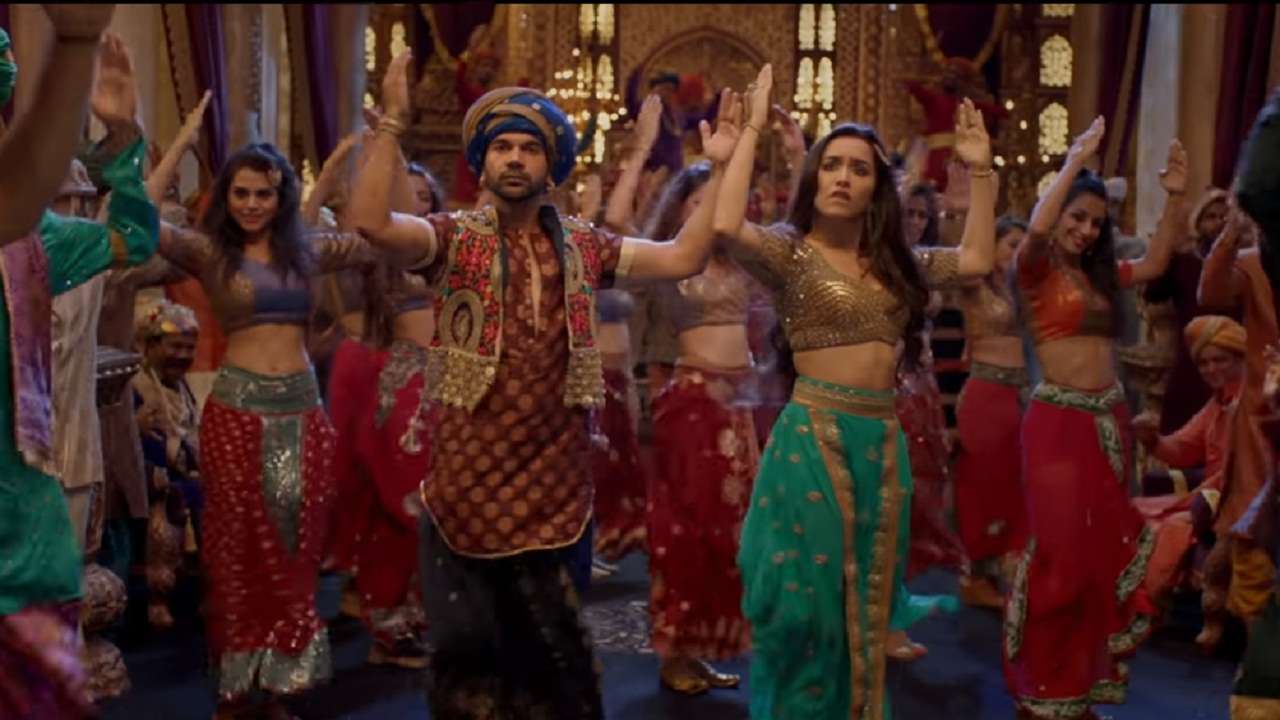 , YouTube ScreenGrab
Written By
Updated: Aug 2, 2018, 01:30 PM IST
Rajkummar Rao and Shraddha Kapoor's upcoming release, Stree, is being marketed as a horror-comedy. And now we see why. The first song from the movie, 'Milegi Milegi', has been released with its video. We were given a teaser of the video and the song in the trailer itself. The song has been produced by Sachin-Jigar and sung by Mika Singh.
The actual song in itself is fun and perfectly encapsulates the appeal that Shraddha Kapoor's Stree character had in the trailer. The song talks about a woman who is beyond beautiful, and everyone looks for her and is trying to find her and the usual shtick. Mika Singh does well here, and he's pretty much the perfect choice for a song like this, which sounds pretty reminiscent of one of his earlier hits, R…Rajkumar's 'Gandi Baat'. In fact, it has the potential to become just as popular as 'Gandi Baat' did.
The video in itself is pretty fun to watch. Every character has adopted their own Rajasthani persona, and the performance sets itself in a courtroom, which Pankaj Tripathi presides over. Rajkummar is one of the court singers and Shraddha is a dancer. If anything, this little clip does prove that Shraddha is funnier than we give her credit for, and both leads are pretty good dancers. We already knew Rajkummar was funny, though, so it wasn't a shocker that he pretty much stole the spotlight. It even alludes to the actual plot of the movie when all the men start getting snatched one by one by a woman.
Watch the new song from Stree, 'Milegi Milegi' here:
Stree, directed by Amar Kaushik, stars Rajkummar Rao and Shraddha Kapoor, and is based on the Kannada urban legend of Nale Ba. The movie releases on August 31, 2018.