Safety poems, self defense classes for children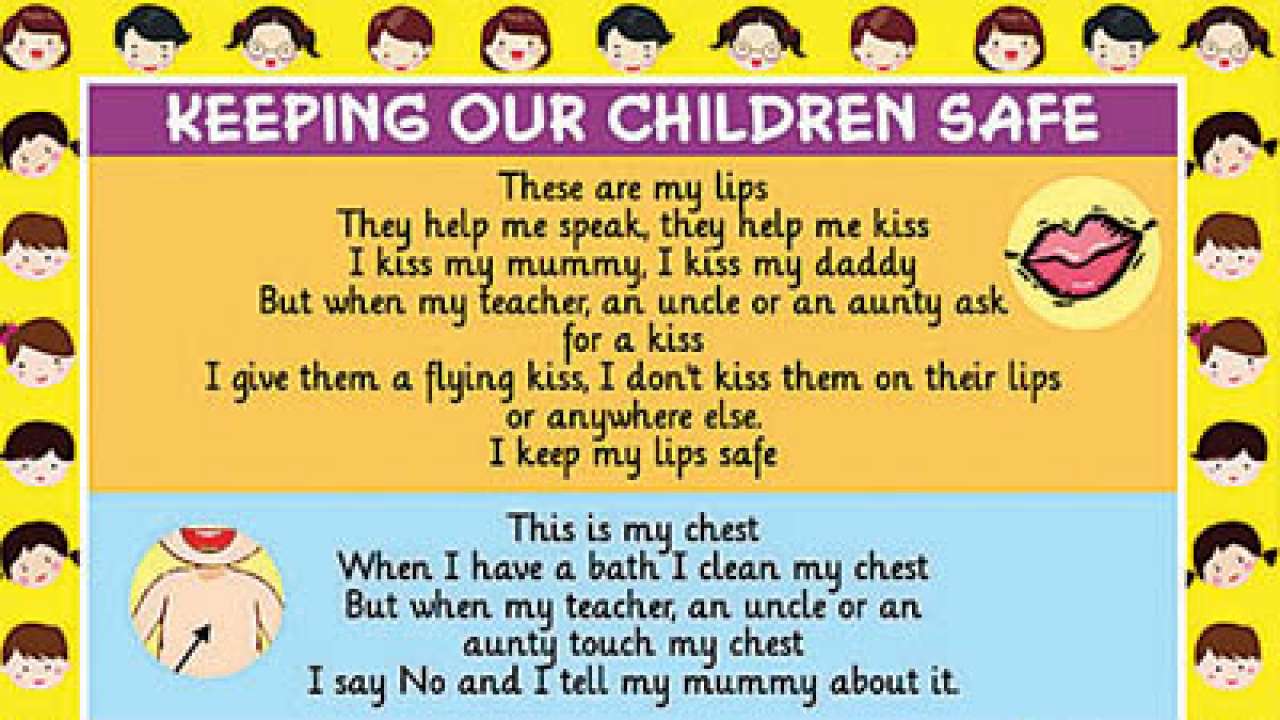 An example of a nursery rhyme for kids to learn in Podar Jumbo Kids
Written By
Updated: Aug 9, 2014, 03:14 PM IST
"These are my lips, They help me speak, they help me kiss. I kiss my mummy, I kiss my daddy. But when my teacher, an uncle or an aunty ask for a kiss, I give them a flying kiss, I don't kiss them on their lips or anywhere else. I keep my lips safe.'
These are the verses that the pre-primary children of the Podar Jumbo Kid school are learning nowadays in their classrooms. After the shameful incident of rape case of a minor girl in Bangalore, parents are highly concerned about the safety of their children in schools. Even the Yashodham High Schools has started teaching their secondary girl children self-defense.
Many schools have come up with new ways to deal with children's safety. Goenka and Associates Educational Trust (GAET) and Kamla Mehta School for the Blind, have decided to give self-defense training to their older girl children.
Swati Popat Vats, president, Podar Education Network, said, "When we published books on good touch and bad touch, parents were a bit hesitant to teach it to their children. So we decided to make it poetic so that it will be easy for them to teach their children in a tune that will help their child to remember it. Everyday this poem is read out, explaining its meaning to hem."
Chandrika Ragji, principal of secondary section, Yashodham School, said, " We have had meetings with parents for our children in the primary section. But for the secondary section girls, we have roped in a trainer, who will train the girls from class 5 to 10th. "
Suparna Ajgaonkar, director of Kamla Mehta School for the Blind, said, "Our is an all-girls school. These girls are more vulnerable to physical abuse because they are visually impaired. So we have decided to train them in self-defense with the help of a woman trainer in such a way that they can safeguard themselves."