They said, "We wanted our wedding to reflect things we love", and that's just what they did.
Zachary and Kristin tied the knot in April, this year, and they decided that they really wanted to make their big day, one to remember for the rest of their (and their guests) lives. From Star Wars to Super Mario to Lego, they incorporated all things geek into their special day. They only left out the Whedonverse, in a spectacle that is an explosion of all things that define a sci-fi and gaming enthusiast.
First off, they had Super Mario invites: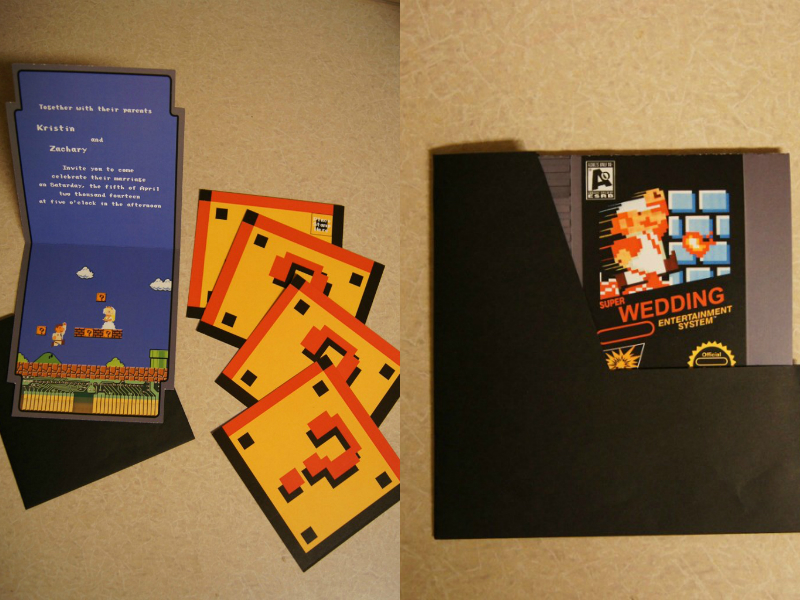 Now moving on to their attire. Groom's shoes were Mass Effect related. Girl's had Doctor Who imprint with the Tardis embroidered on the back.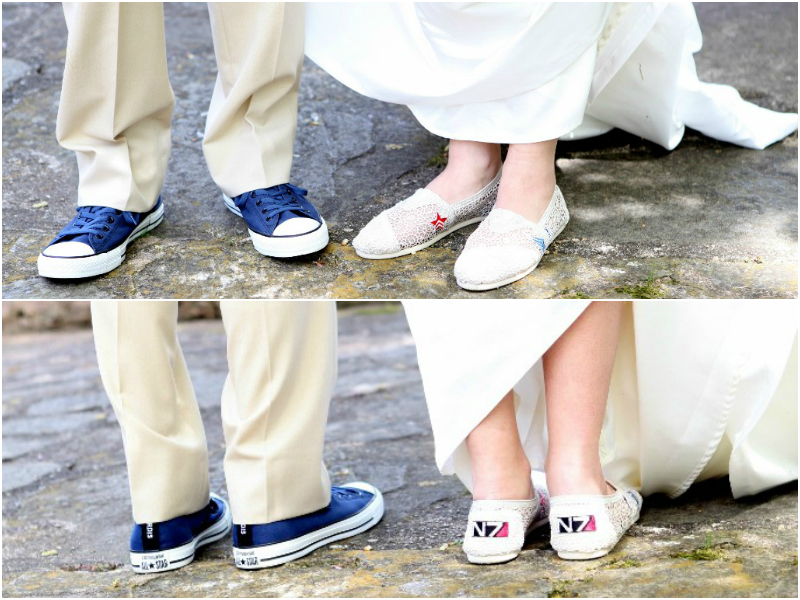 Of course they had to have a Spider-Man tribute jump.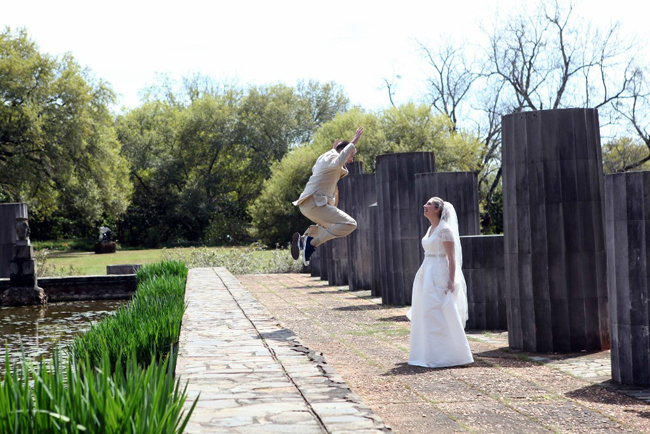 And a Star Wars guestbook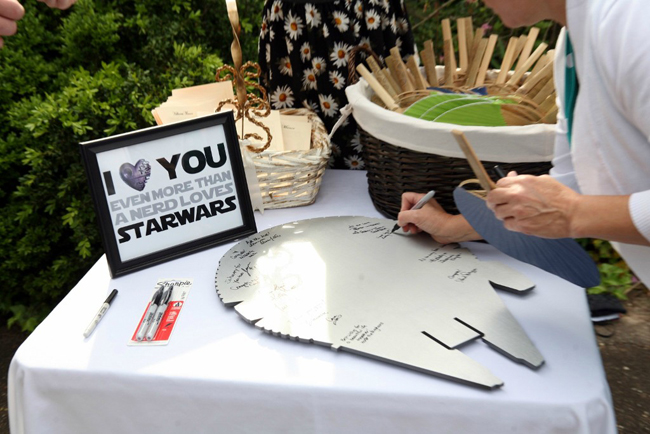 And Yoda in battle position as a centre piece.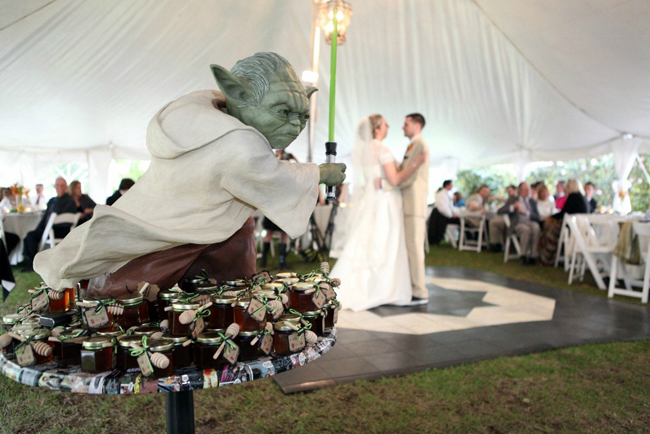 The cake was made of Legos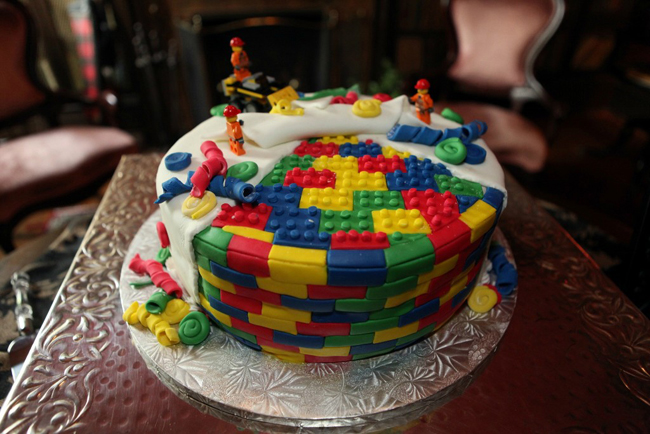 Here's the cake topper. Which looks awesome.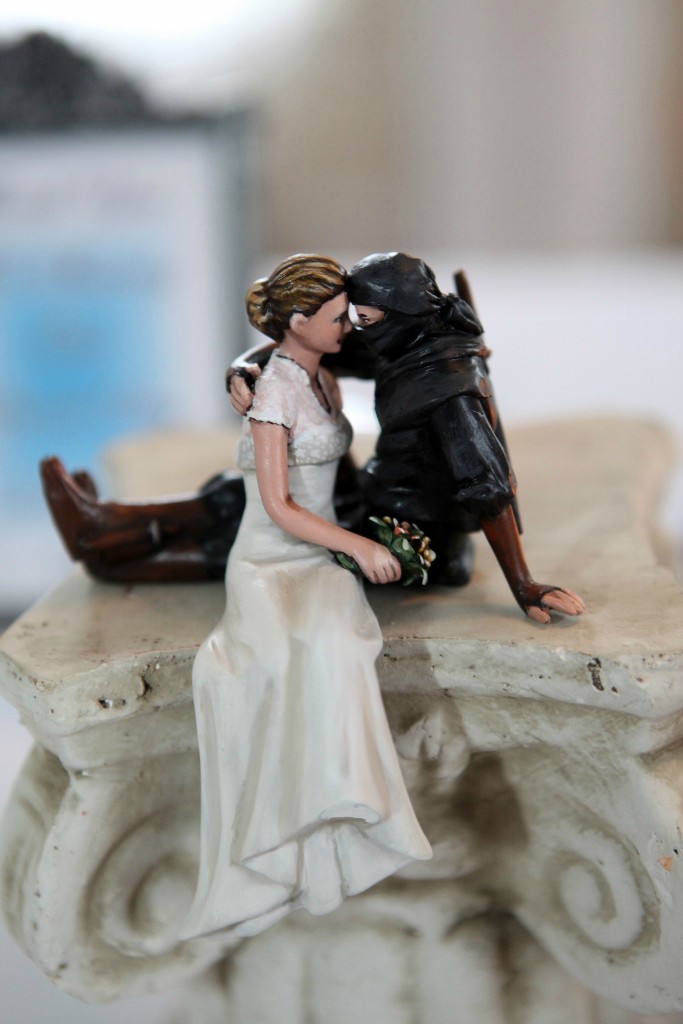 And the Super Hero characters took centre stage as the table pieces.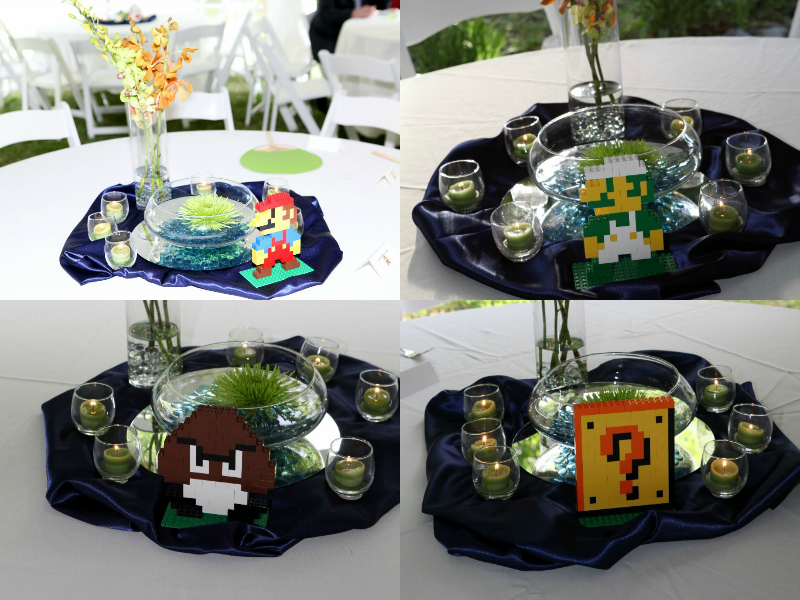 The gift cards spell out "Obi-wan Kenobi".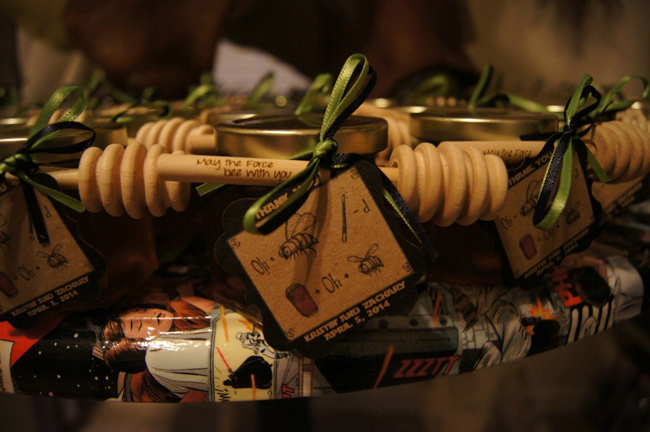 Yep, there was a Ninja thrown into the mix. Probably the master of ceremonies​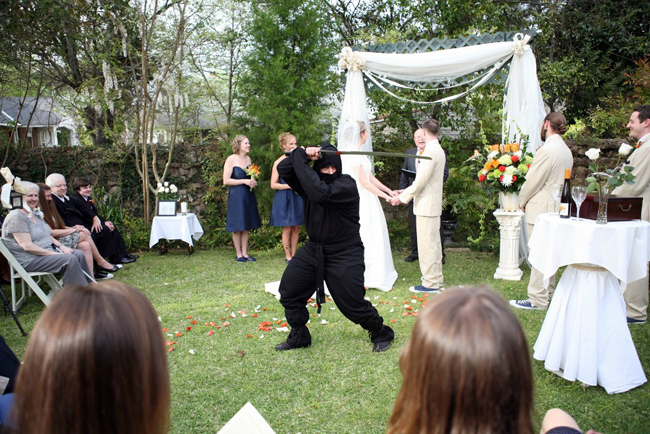 There was a Tardis card box.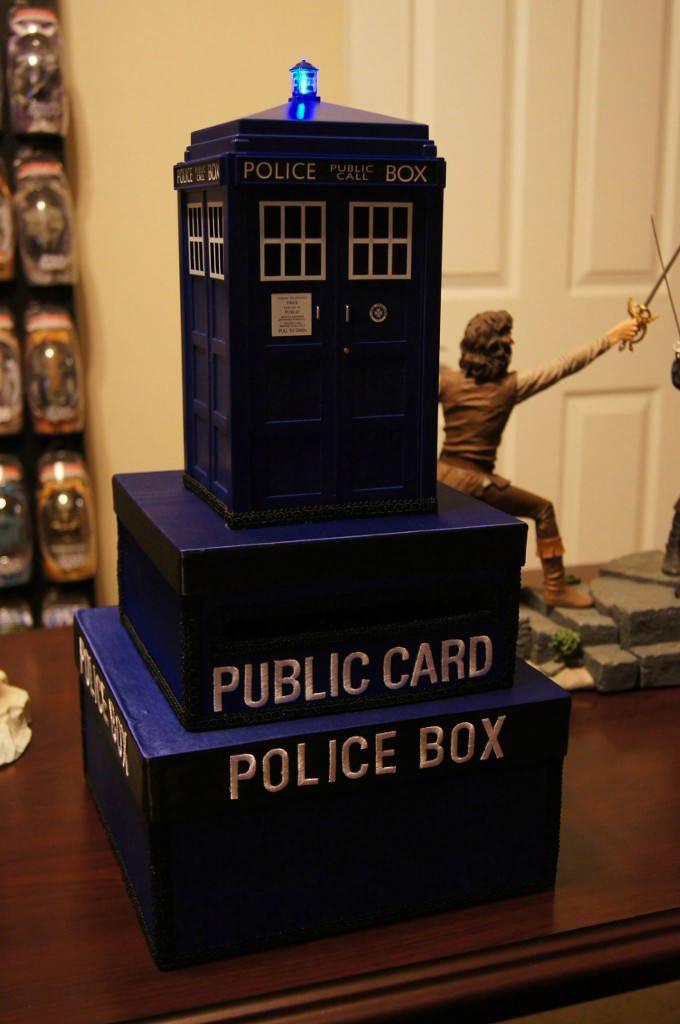 And Dobby manned the bar filled with Butter Beer.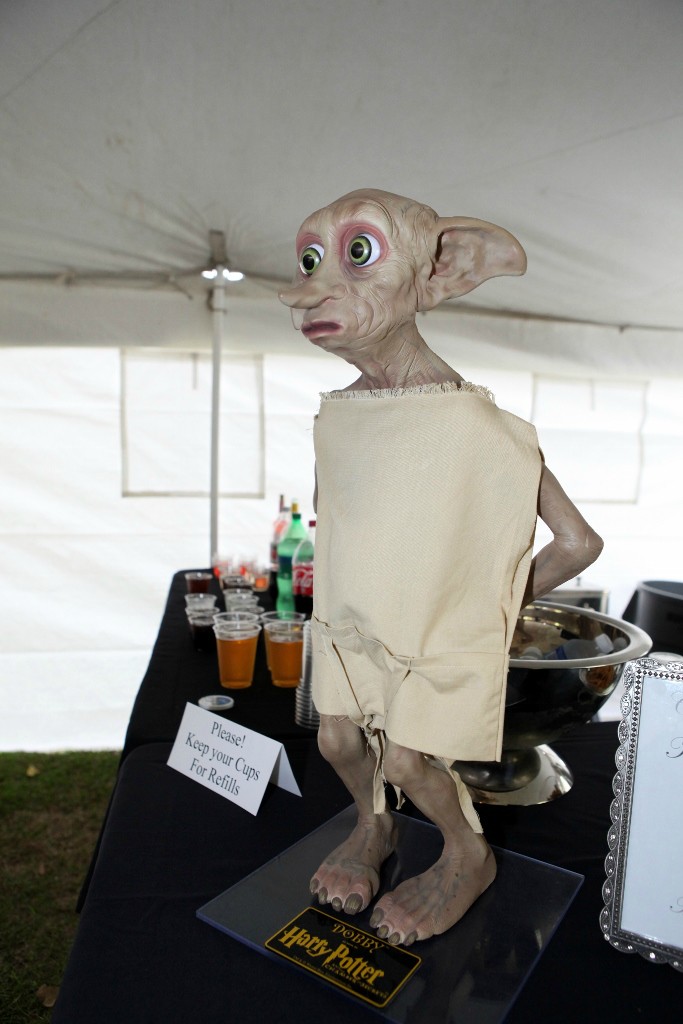 Inside wood burning of the wine ceremony box. Time Lord seal and "Companions for Life" written underneath.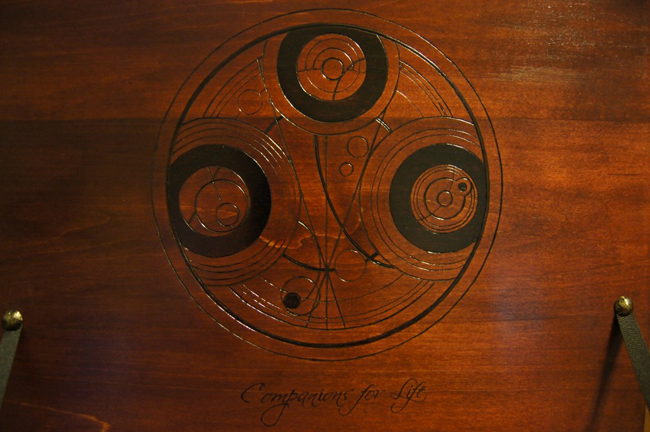 And the first kiss.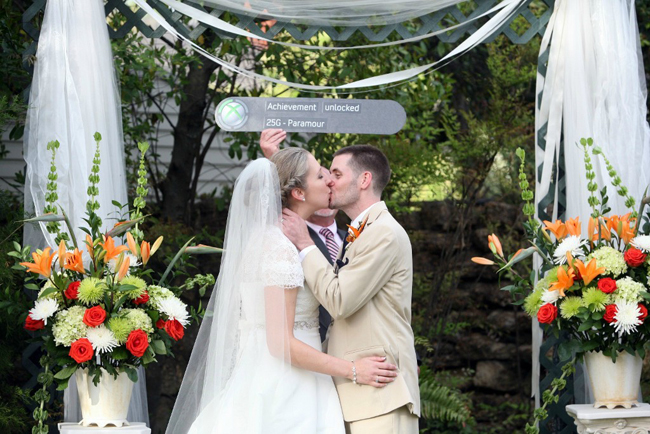 And of course they had to drive off in a Rebel getaway vehicle.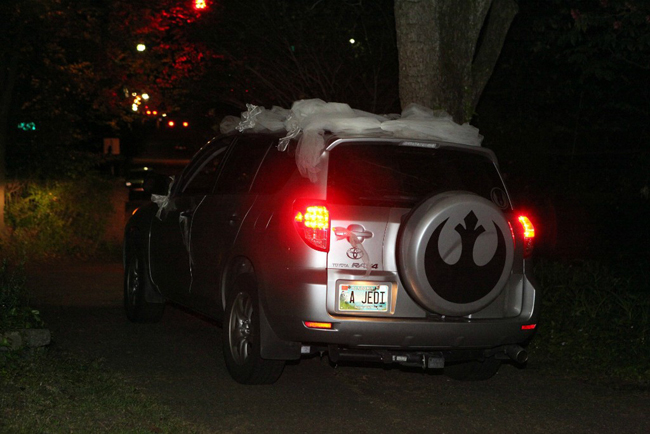 Now don't you wish you were this cool?
To check out more awesome pictures of the wedding, visit Imgur